The Loop
Introducing The Instruction Blog
Starting today, I'll be writing a blog purely about golf instruction, fittingly called The Instruction Blog. Come with me as I delve into the hottest topics in teaching and learning how to play, from the full swing to pitching and chipping to putting to bunker play to on-course strategy.
I will interview the game's top teachers and players, many of whom are members of Golf Digest's exclusive teaching staff. I'll get their perspectives on what they're giving their top students -- both tour players and average golfers. Because golf fitness is becoming so important not only for tour players but also for all golfers, my Golf Digest colleague Ron Kaspriske will guide you through Fitness Fridays, helping you find a great warm-up or workout routine to get you through the weekend.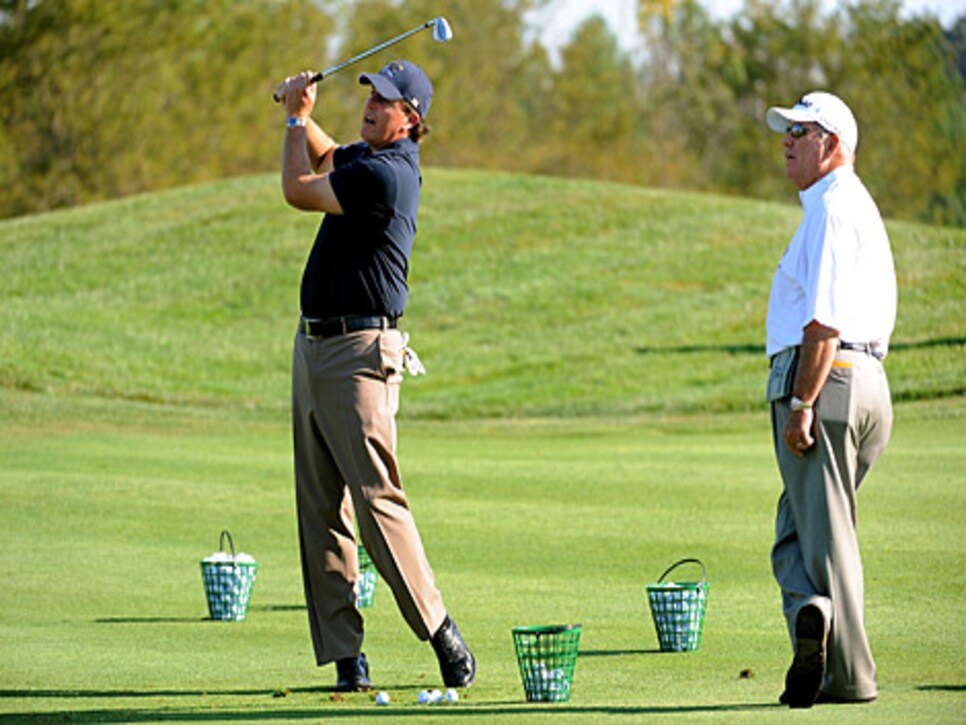 *We will visit with such top teachers as Butch Harmon (above, with star pupil Phil Mickelson). *
I'll also be relying on Golf Digest Instruction Editor Peter Morrice for the latest instruction news and trends to keep your game sharper than ever. Over the coming weeks we'll also discuss the pros and cons of some of golf instruction's "controversial" topics, such as:
If there's a topic you want to hear more about, or you have questions, feel free to comment below, and be sure to follow me on Twitter at twitter.com/rogerschiffman.
(Photo by Harry How/Getty Images)