The Loop
How does a PGA Tour player put a driver in play designed by an armchair engineer? Very carefully.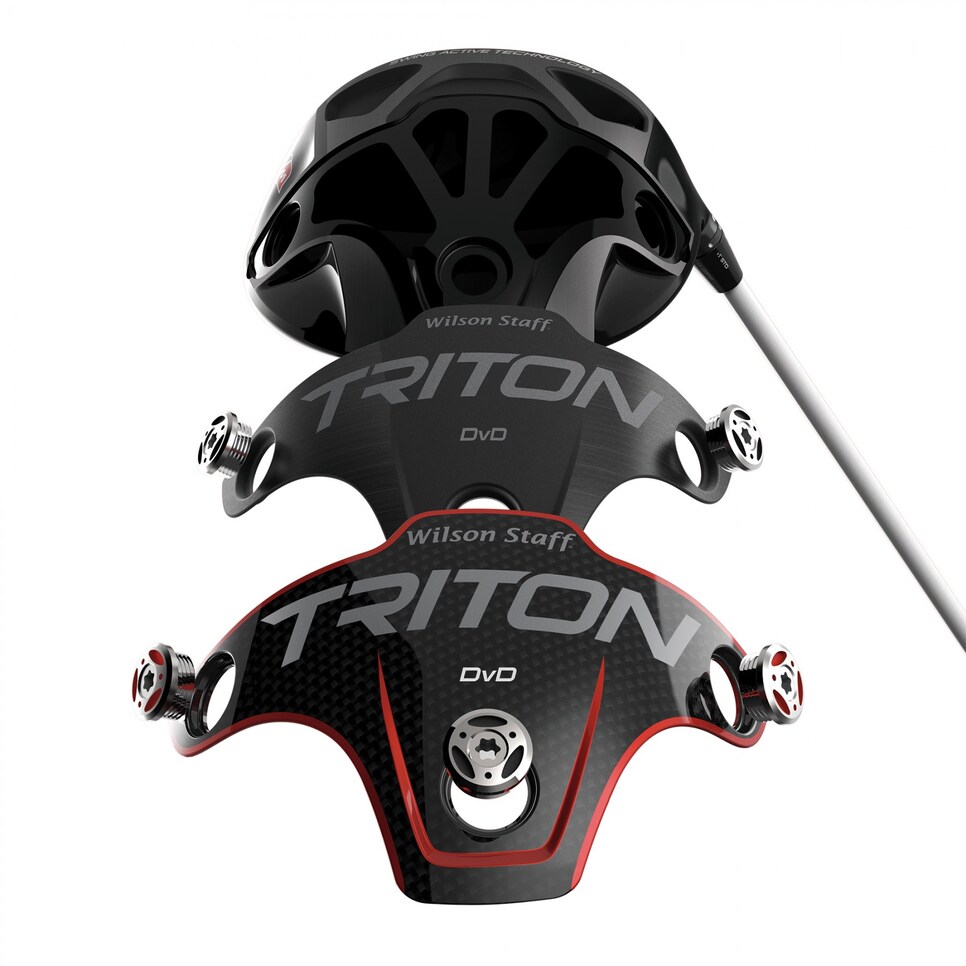 Kevin Streelman, who was a judge on Wilson Golf's Driver Vs. Driver television show is going to put the winning Triton DVD driver in play this week at the PGA Tour's CareerBuilder Challenge. In speaking with Streelman about the decision he made two things very clear: This was not a kneejerk decision and he's not contractually bound to do it.
"Dead honest—I'm not getting any bonus and haven't signed anything contractual to play this club," said Streelman, who does have an endorsement contract with Wilson, but it does not include the driver. "I love to support Wilson and the company, but for me to switch to this club it had to be as good if not better than what I was using before. I know some people will be saying, 'Oh, he's getting paid a lot of money to switch' but that's not the case."
While it would be easy to raise an eyebrow to that statement, consider Streelman has played 10 years on the PGA Tour and only had a driver contract for half of one season. He has essentially used two drivers for the last six seasons. It's not an easy club to get in Streelman's bag.
"I'm very particular about my driver," said Streelman, a winner of two PGA Tour events. "It's the best club in my bag year to year. I've been top 20, 30 in driving most every year I've been on tour [he's been in the top 26 in strokes gained/driving three of the last four years]. I was all about being fun and supportive during the design process, but once I had a prototype to hit, I was going to be their toughest critic."
Now 38, Streelman knows he needs to find the right launch angle to spin ratio in order to keep up with the Justin Thomas' of the world. ShotLink shows Streelman's numbers at a shade over 11 degrees launch and 2,554 spin. Not bad, but not ideal.
"Triton is high launch and low spin which for me is very exciting because I tend to have a spinnier ball flight," noted Streelman. "I'm excited to see my swing launch it at 12 to 13 degrees with 2,200 to 2,300 rpms of spin. Before when I got that high on launch the spin was closer to 3,000. That difference can equate to 20 to 30 yards of roll on the firm fairways of the PGA Tour."
Streelman's testing process involves a significant amount of time on TrackMan gathering data using clubs built to specific specs. "Whenever a company wants me to try a club I say 'it has to be this length; this shaft, tipped this amount, with this grip.' Basically I want to compare apples to apples," said Streelman. After gathering his data from TrackMan, Streelman then goes on course. "You play practice rounds or money matches with it and it's amazing what you'll see on the golf course that you don't see on a range," he said. "That's because we play at a different speed on the course. There's a different intention of the shot. There's the nerve factor. You have to play with some pressure to see how it truly performs. Then I'll take it to maybe a pro-am, then give it a shot in a tournament. That's how I do my business. It's critical to get it right and I'm a harsh critic. It's my livelihood and that of my family on the line. It has to be right."
Part of getting it right was arriving at the final setup. After extensive testing at his home course of Whisper Rock as well as TPC Scottsdale, Streelman arrived at a 9 degree clubhead with the loft setting at neutral. The adjustable sole plate is the lighter, 9-gram carbon fiber version (which Streelman says also helped reduce spin) and the weights are 6 grams in the heel, 6 grams in the back and 2 grams in the toe. The final piece was the shaft.
"At first I struggled with it because we kept trying to build it to the same spec as my Ping G30, which I have used for three years now," Streelman said. "I kept trying my Aldila Rogue shaft but it didn't feel right in the Triton. Then we tried some different shafts and one, the blue Oban Kiyoshi Tour Limited, clicked. I was seeing the ball flight I wanted with the lower spin."
All of which, along with taking some of ex-Chicago Bear and fellow Driver vs. Driver judge Brian Urlacher's money at Whisper Rock, has Streelman confident enough to put it in play in PGA Tour competition.
"I'm really excited to see what this driver can do under tournament conditions," said Streelman. "I had a great start in the fall and I hope this thing makes it in the bag all year and I win multiple times with it. You can't predict what the future will hold, but it'll be in the bag this week so we'll see."