News
How did Rory McIlroy spend his break? By watching video of Rory McIlroy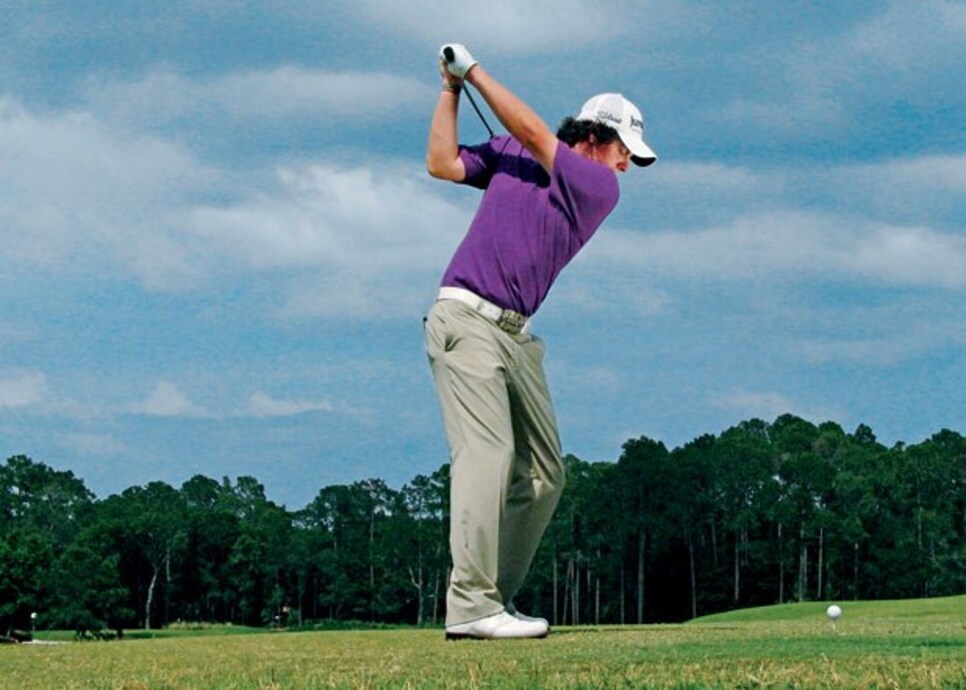 NORTON, Mass.—Frustrated by what's been in some ways a disappointing season, Rory McIlroy skipped last week's FedEx Cup opener, the Northern Trust, to instead work on his game.
After tying for 50th at the PGA Championship, the 29-year-old Northern Irishman brought his longtime coach Michael Bannon down to Florida for 10 days. Among the activities: Watching video of McIlroy when he was a 16-year-old.
"When I was that age the move that I'm trying to get back to was more exaggerated at that point, steepened the shaft very much on the way back, shallowed it coming down," said McIlroy, who has eight top 10s this year but just one victory. "Now it's shallow coming back, and steepened coming down, that's why I get two-way misses left and right."
This season, McIlroy ranks 173rd in driving accuracy and 151st in greens in regulation. In looking at the videos, he is hoping to swing the club more like he did when he was a teenager.
"It was a good thing for me because it made me realize, OK -- because I've been sort of fighting with Michael on this for awhile," he said. "So it made me realize I can do this again. It was good to see all that video."
As for what else he spotted?
That was something a bit more obvious.
"I was very impressed," the four-time major winner said. "I was like if that was a 16-year-old in front of me today I'd say you're going to do pretty good."