The Loop
How Chris Kirk's holidays just got a little less merry
It was already a snake-bit year for Chris Kirk. The 30-year-old former University of Georgia All-American won his fourth PGA Tour title in May at the Crowne Plaza at Colonial.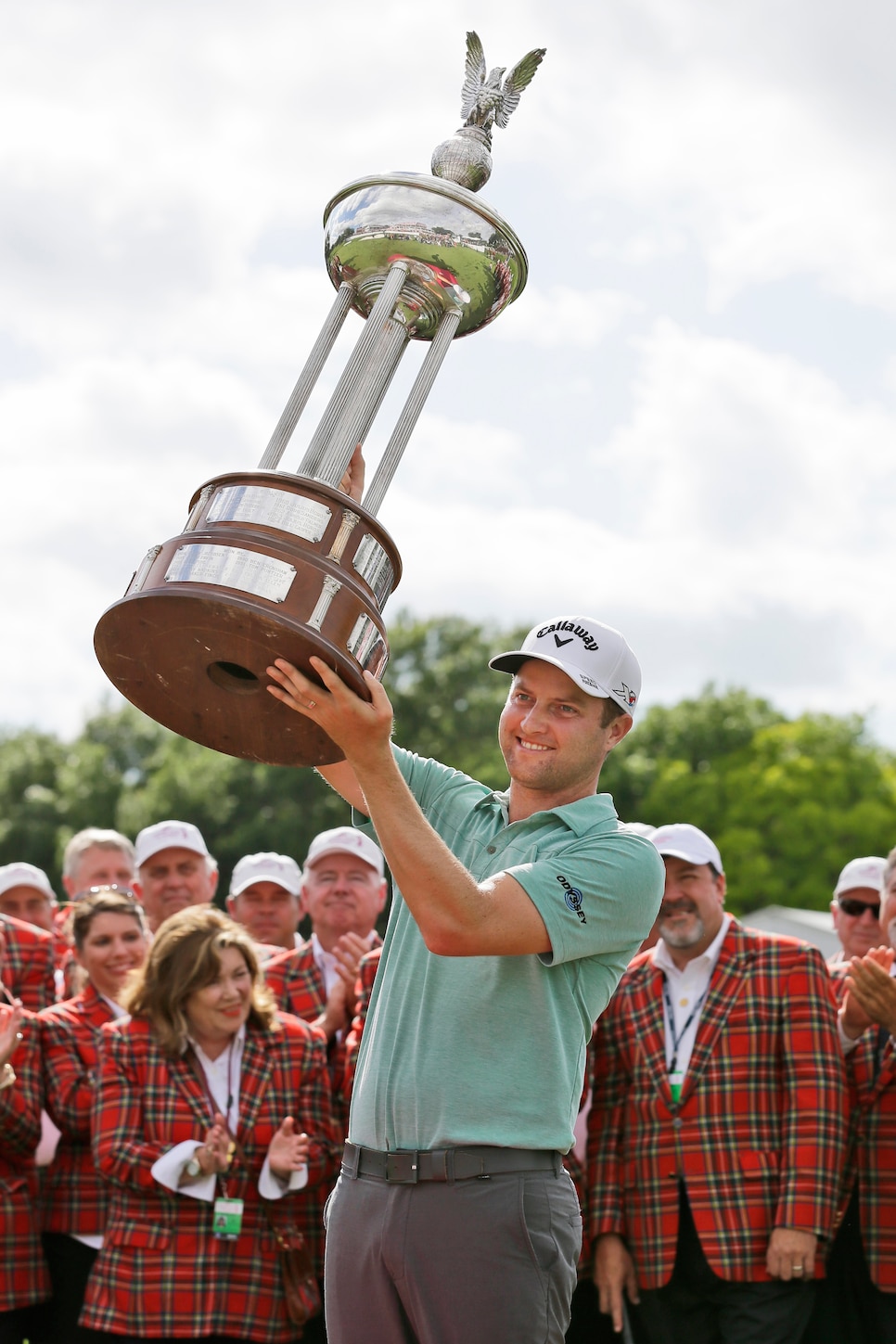 But shortly afterward, Kirk broke his right hand playing with one of his kids. In turn, he missed nearly two months of the season, including the year's last two majors. Kirk returned to action for the FedEx Cup playoffs but was unable to play his way into the Tour Championship.
The missed time this summer also contributed to some unfortunate news Kirk received Monday morning. While sitting No. 50 in the Official World Golf Ranking released today, it's already been calculated that Kirk, who got as high as No. 16 following his victory at Colonial, will drop to No. 51 in next week's final ranking of 2015.
This once would have been a significant one-spot drop, as the four majors used to give out exemptions to those who finish the year in the World Top 50. In more recent years, the majors have dropped this qualifying criteria and use qualifying for the Tour Championship as an exemption.
Conversely, Lee Westwood currently sits 51st in the World Ranking but will take Kirk's place at No. 50 next week. The 42-year-old Englishman looked as if he was going to be ranked outside the top 50 at the end of a year for the first time since 2003 as Westwood fell to No. 56 after the end of the European Tour season. Westwood played three more events afterward, traveling to Australia, South Africa and Thailand. His T-2 finish at the Asian Tour's Thailand Golf Championship two weeks ago, allowed him to get back into the top 50 by year's end.
Editor's Note: In an earlier version of this story, it mistakenly stated that the U.S. Open, the Open Championship and PGA Championship still had exemptions for those in the top 50 of the World Ranking.