The Loop
How Brooks Koepka won fans for life in his Southampton neighborhood last week
SOUTHAMPTON, N.Y. — PGA Tour players don't typically advertise where they're staying when they rent a house for a week, but there are certain tell-tale signs. A U.S. Open-logoed Lexus courtesy car parked in the driveway, for instance. Or sometimes even the golfer himself emerging with his clubs over his shoulder.
Regardless, one evening early last week, Brooks Koepka received a knock on the door of his Southampton rental house, and he opened it to find a kid from the neighborhood asking for his autograph.
"Which never happens," Jena Sims, Koepka's girlfriend said. "Then word on our street literally spread."
As the week progressed and Koepka worked his way into contention at the U.S. Open, his base of neighborhood supporters grew. And when he rose Sunday to head to the golf course, he spied these signs on the corner on his way over.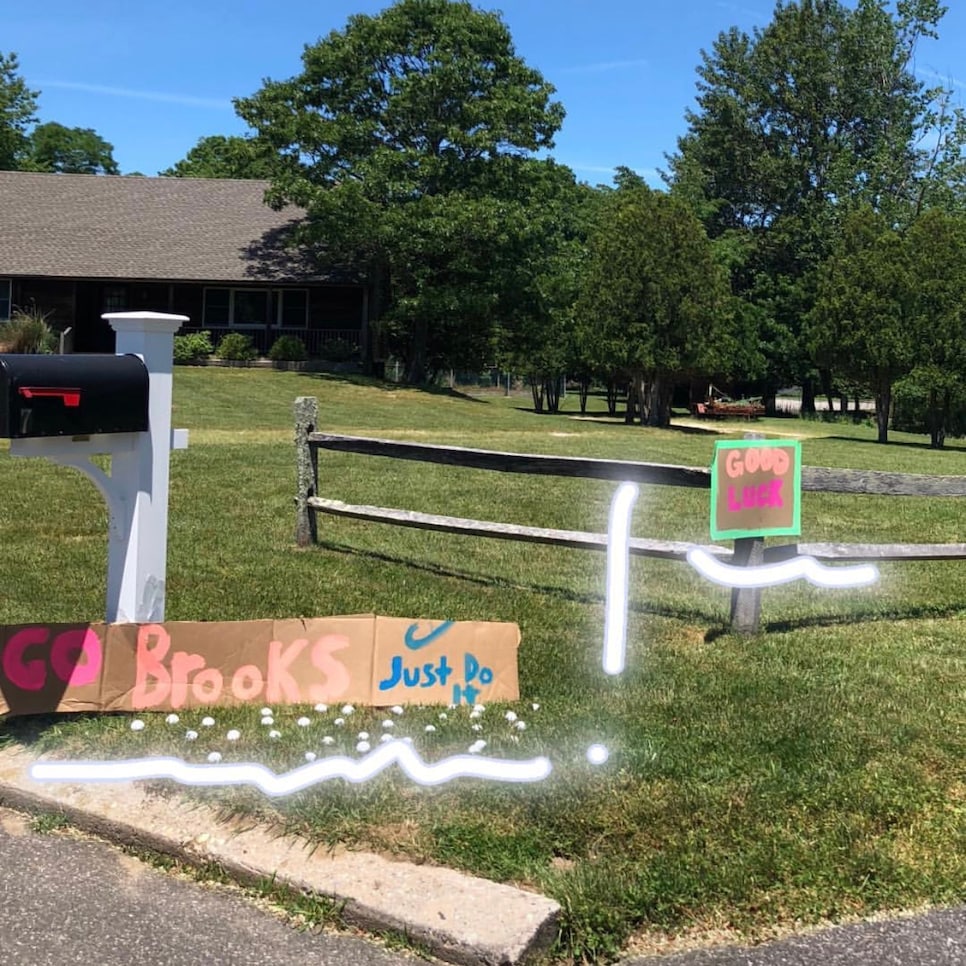 What happens next you already know. Koepka emerged from a four-way tie for the lead to shoot 68 in the final round and win his second straight U.S. Open, becoming the first player since Curtis Strange in 1988-89 to repeat as national champion. He also solidified his status as a hero in his Southampton neighborhood. After the Sunday night trophy presentatios and obligatory media sessions, he and Sims returned to their rental neighborhood to see the signs had been updated. At that point, Koepka owed them a response, signing his name to produce a uniquely valuable souvenir from the 2018 U.S. Open.