Efficiency
How an LPGA Tour star packs for the road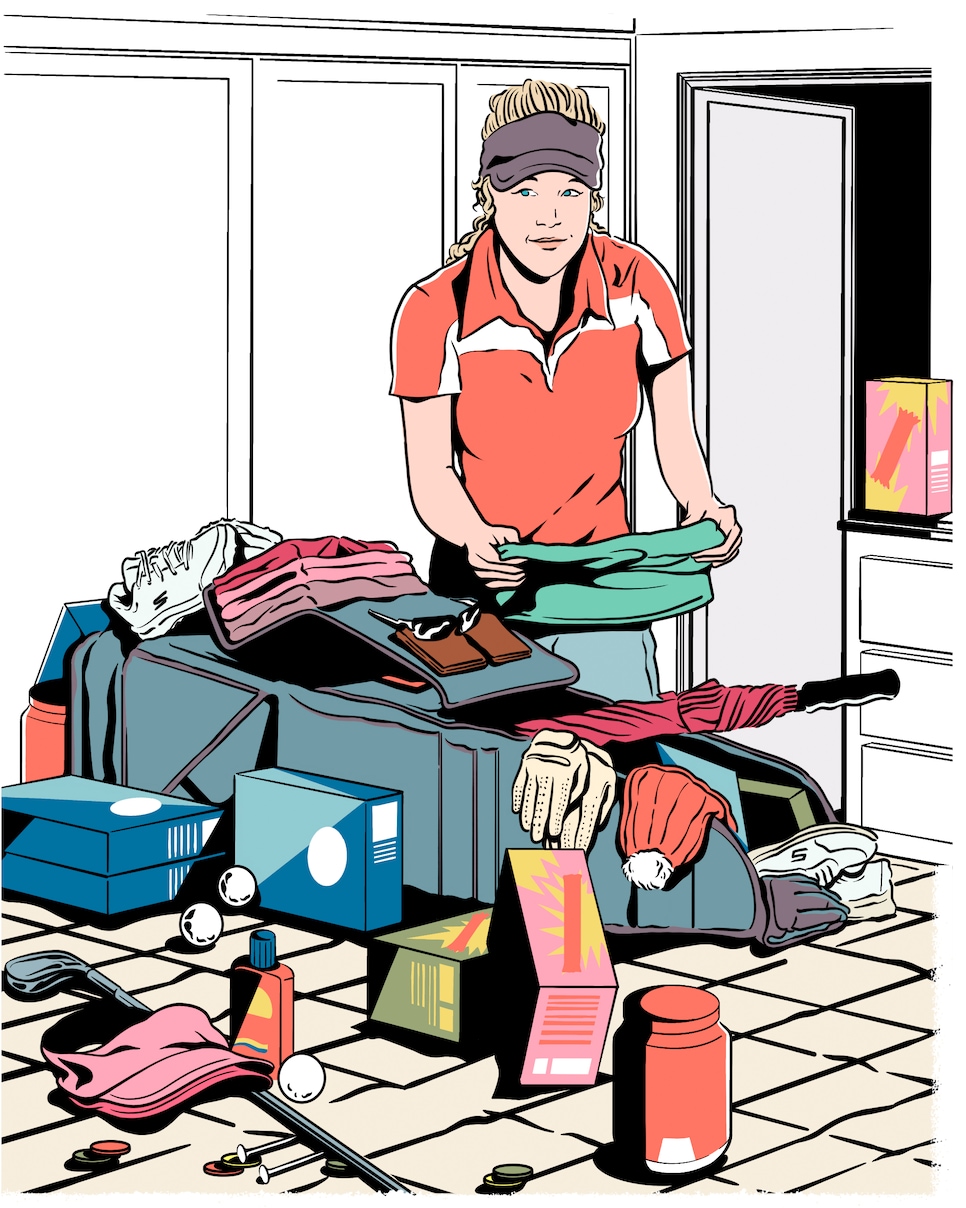 Illustration by Gustavo Magahles
They don't tell you this when you turn pro, but packing is part of the job. We're on the road for weeks at a time. Packing the necessary gear as efficiently as possible is a skill. The key to golf travel is preparation and packing your golf-club travel case to perfection. This isn't a typical suitcase or carry-on: This bag holds your clubs. Packing and arranging everything in a way that protects your sticks and fits a ton of gear all while staying within a manageable weight limit is an art. Here's how I go about it. First, if possible, take the head off of your driver. It's the longest club—and thus most vulnerable—in your bag. (It's also my favorite club in the bag!) The last thing you want is to show up at your destination with a broken driver shaft. The best way to avoid this is to take the club wrench, detach the driver head, wrap it in a towel and pack it in your bag.
Weather conditions can vary by the week or day, so outfits with versatility are essential. Pack different types of layers. I carry everything from sun layers to raingear to sweaters depending on where we're playing.
Despite the amount I travel with, I prefer to keep my carry-on bag light, with only a few things for the plane so that I'm not having to lug a lot of bags through airports.
I've also found packing vertically is the best way to fit the most gear. I like to stand my golf-travel bag upright, put my clubs in and then fit my shoes, towels and other gear around the sides before zipping it up. I do the same with my suitcase: I pack all folded clothes vertically instead of laying them flat. This provides me with a clear visual on everything.
I pack two checked bags to capacity and count on coming home with fewer gloves and balls than I left with. Do the same, and you'll have enough room for a golf souvenir or two. —With Keely Levins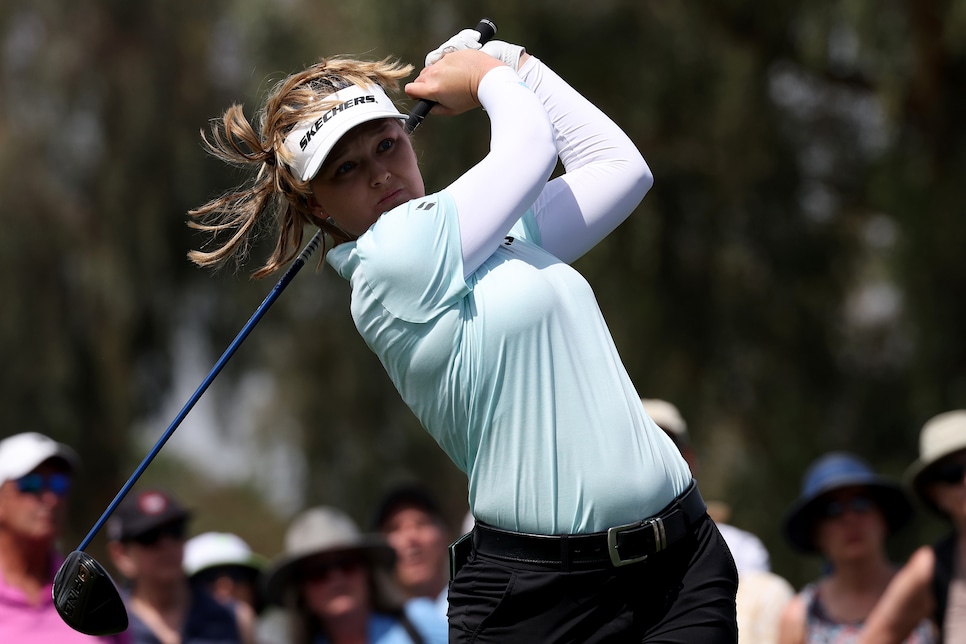 HENDERSON'S PACKING LIST FOR A TWO-WEEK TRIP
3 pairs of Skechers golf shoes
14 Ping clubs in the bag with extra heads/clubs if needed
6 dozen TaylorMade TP5x golf balls
4 boxes of bars/snacks (grocery store stop if we need extra)
1 container of Biosteel sport mix
2 quarters for ball markers