News
How Ben Crenshaw helped two Masters contenders prep for Augusta National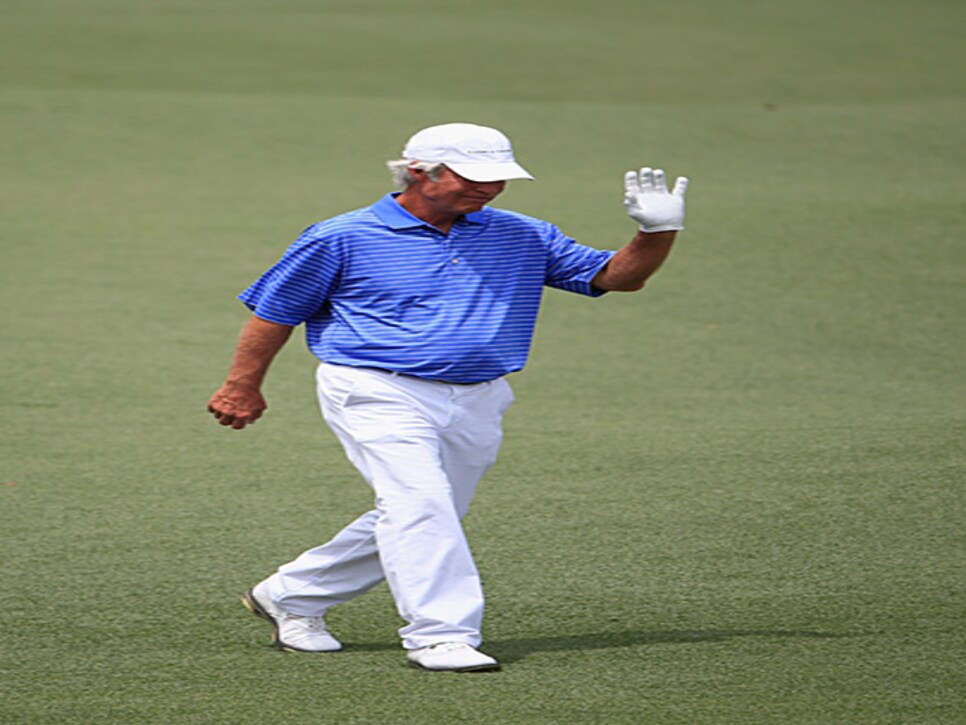 AUGUSTA, Ga. -- If Sergio Garcia or Jon Rahm were to win the Green Jacket, a big assist will go to two-time Masters champion Ben Crenshaw.
Crenshaw along with his long-time caddie Carl Jackson walked a practice round with Rahm this week at Augusta National hoping to impart his wisdom on the Masters rookie.
This was an experience put together by Crenshaw's wife, Julie, after walking holes with Rahm's girlfriend, Kelly Cahill, during the WGC-Dell Match Play Championship.
Garcia had a Crenshaw tutorial last week at Austin Golf Club on a Crenshaw design reminiscent of Augusta National. Austin G.C. member and retired PGA Tour pro-turned-money manager, Joe Ogilvie, initiated that day for Garcia heading into his 19th Masters.
"I think going into the Masters it's always good to know somebody that knows that place in an out," Ogilvie told me. "Sergio is the best player to not have won the Masters. Ben is pretty good with Karma. I thought Sergio would enjoy Ben and if anything rubbed off, that's all the better."