The Loop
How Augusta National was impetus behind Bret Baier's bestselling book on Eisenhower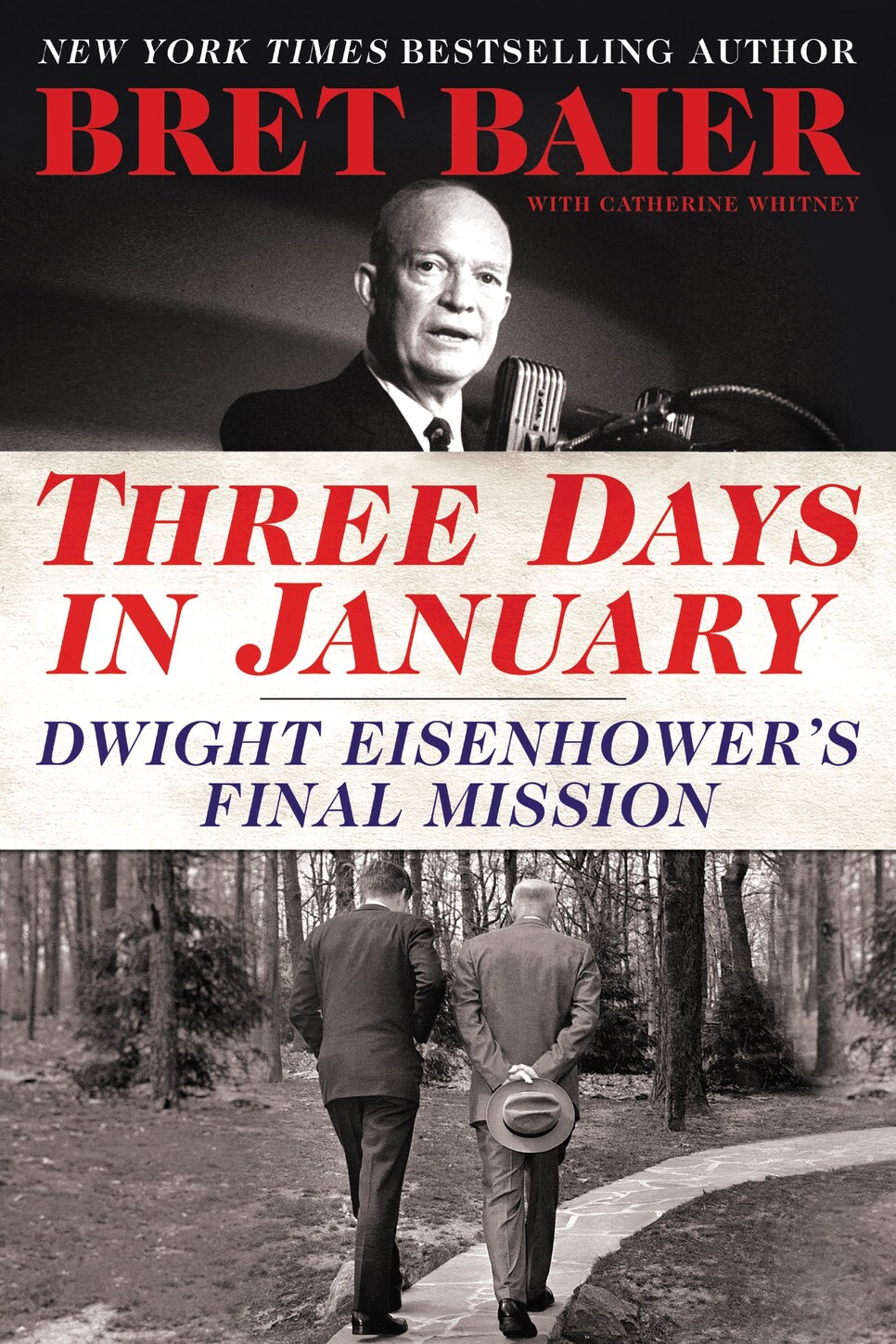 The seeds of ideas for future bestsellers often come from unusual places, in this case, from Augusta National Golf Club.
Bret Baier, chief political anchor of Fox News, was the featured guest Thursday on AtlanticLIVE, the Atlantic magazine's series of interviews with various leaders.
His book, Three Days In January: Dwight Eisenhower's Final Mission, came out on Jan. 10 and will debut at No. 2 on the New York Times nonfiction bestseller list, he noted on Twitter a few days ago.
"This is how much a golf nerd I am. I came with props." At that point, he pulled out his cell phone and began playing the Masters' theme song, while providing his own commentary of his drive down Magnolia Lane.
"'Bret Baier arrives at Augusta National, his first time playing. Welcome to the Masters.' This is my ring tone, by the way. That's how much of a golf nerd I am.
"I arrive there. They tell me I'm staying at the Eisenhower Cabin. I'm coming out of my shoes. I'm thinking about the round. I can't go to sleep. I pour myself a glass of wine or two and I walk around Eisenhower Cabin. And it is caught in the '50s decor. It is a beautiful place. It's not a cabin. It's more like a little White House. And I discover all the things hanging on the wall, the paintings that he did and the statues.
"And suddenly I realize, I cover politics. I cover Washington, and I don't really know about President Eisenhower. I know about General Eisenhower, but I don't know about the presidency. So I vowed after that trip that I was going to go the [Eisenhower Presidential] Library in Abilene, Kan."
And the idea for Three Days In January took root.
Baier is an avid golfer, who said he again had been invited to play in the AT&T Pebble Beach National Pro-Am next month and plans on being there. A native of suburban Atlanta, he wrote here that he was in the crowd when Jack Nicklaus won the Masters in 1986:
"The final nine holes of that tournament will stay with ME forever," he wrote in his Daily Bret Blog at FoxNews.com in 2015. "I was there that day in the crowd at Augusta – a high school golfer from Atlanta with goosebumps watching a 46 year old legend win again on golf's biggest stage – Jack Nicklaus' 6th green jacket."
Baier also is renowned in golf circles for asking the game's most pressing question. At the end of an interview with the Dalai Lama, Baier asked the big hitter whether he had seen the movie Caddyshack. It can be seen here.