The Loop
How Arnold Palmer narrowly avoided penalty to start final U.S. Open, at Oakmont
The crowd surrounding the first tee at Oakmont Country Club was understandably enormous. The stage, as has so often been the case through the years, belonged to Arnold Palmer, a local, a native of Latrobe, Penn., about 40 miles southeast, who was moments away from his tee time in the first round of his last U.S. Open, June 16, 1994.
The problem was there was no Arnold Palmer.
He along with Rocco Mediate and John Mahaffey were scheduled to tee off at 2 p.m. At 1:56, Mediate and Mahaffey were on the tee. Palmer had not yet arrived, slowed, as it turned out, by human traffic swarming him.
The starter, long-time USGA official Ron Read, was getting nervous. "A clear picture had developed in my mind as the King's march progressed…too slowly for me. It was a vision of me, hanging by a noose," Read wrote.
"If he arrived late, Rule 6-3 would have had to be imposed. The prospect of saying to Arnold, 'Please add two strokes,' was not a nice one."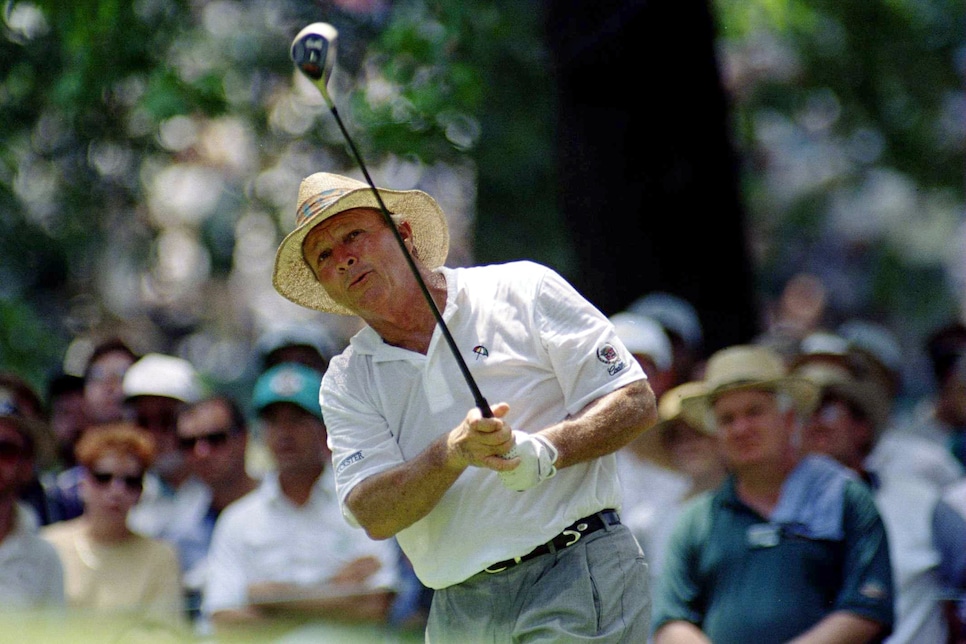 The rule notes that if a player is not on the tee ready to hit at his scheduled tee time, he incurs a two-stroke penalty, provided he's there within five minutes of his starting time.
Palmer, with the help of marshals, finally arrived on the tee with 30 seconds to spare and carrying his putter. The crowd went wild. But where was his caddie, Royce Nielson, with his remaining clubs?
"This is the 2 p.m. starting time," Read announced, later acknowledging that it was 2:01 by then. First up was Mediate, who teed his ball on the left side of the tee box, then re-teed it on the right side.
"I understood," Read said. "He was stalling. Arnold had allies, even on the tee."
Next up was Mahaffey, who also stalled. After he hit his tee shot, Nielson arrived with Palmer's bag. After checking to ensure he had no more than 14 clubs, he drove his ball down the middle.
"They left the tee at 2:03:47," Read noted, "two minutes later than any other group. I breathed one big sigh of relief."
The next day, Palmer told Read that had Palmer been announced on the tee in a timely fashion, "I'd have had to hit it with my putter."