LPGA
How amateur star Rose Zhang's pathway to the LPGA just got easier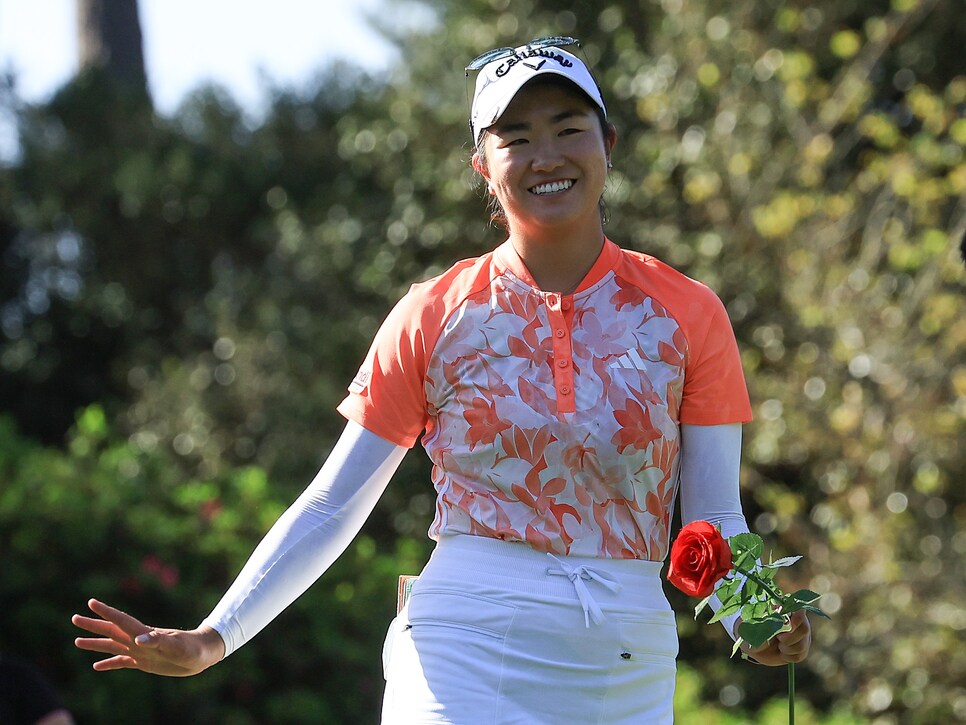 Rose Zhang's path to the LPGA Tour, should she turn professional, as expected, at the conclusion of her sophomore year at Stanford, likely just became a little easier.
The LPGA posted its Q-School Fast Facts and Entry Criteria Thursday, adding that the No. 1 player in Women's Amateur Golf Rankings would be exempt directly into Q-Series, the final of three qualifying events to earn a tour card.
Before the update, the only exemptions directly into Q-Series were based on performance on the LPGA or Epson Tour or ranked in the top 75 in the Rolex Women's World Rankings as of the entry deadline on Oct. 10. Otherwise, players had to advance out of Stage II to get into the now six-round qualifying tournament.
"In looking at the Women's World Amateur Golf Rankings (WAGR)—which takes into account two years' worth of results—the player ranked first in the WAGR after DI NCAA Women's Golf Championships over the last 12 years has shown immediate success in earning and retaining their LPGA Tour card at the highest level," an LPGA spokesperson emailed.
"The LPGA also recognizes the NCAA Championships is one of a few targeted dates in which athletes center their decision to turn professional around. Within the WAGR, when a player turns professional, their name subsequently is removed from the rankings, and we wanted to ensure that the top player at the end of one of the biggest tournaments in amateur golf was suitably recognized within our criteria compared to others that are also exempt to this stage."
To the tour's point, there is a clear track record of success of past WAGR No. 1s on the LPGA. Since the amateur ranking's inception in 2011, nine of the 18 players to become No. 1 have won on the LPGA—Lydia Ko, Minjee Lee, Brooke Henderson, Celine Boutier, Andrea Lee, Leona Maguire, Lilia Vu, Jennifer Kupcho, and Atthaya Thitikul. Four of them (Henderson, Ko, Kupcho and Lee) are major champions.
Of those who have not yet won on tour, five are LPGA members: Su Oh, Alison Lee, Frida Kinhult, Pauline Roussin Bouchard, and Vivian Hou.
As long as Zhang holds the top spot following the conclusion of the NCAA Championship on May 24, she can turn professional to use the direct to Q-Series exemption anytime from then to November 17, two weeks before the tournament begins. If this exemption had not been created, the Cardinal sophomore likely would've started at Stage II if she chose to pursue her LPGA card as a top five player in WAGR.
The only complication for the ANWA winner is when she should turn professional. Currently, Zhang is exempt into the U.S. Women's Open in July due to winning the Mark H. McCormack Medal, awarded to the top amateur player. However, the 19-year-old can only utilize the exemption if she remains an amateur.