News
How an amateur nearly stole the U.S. Women's Open title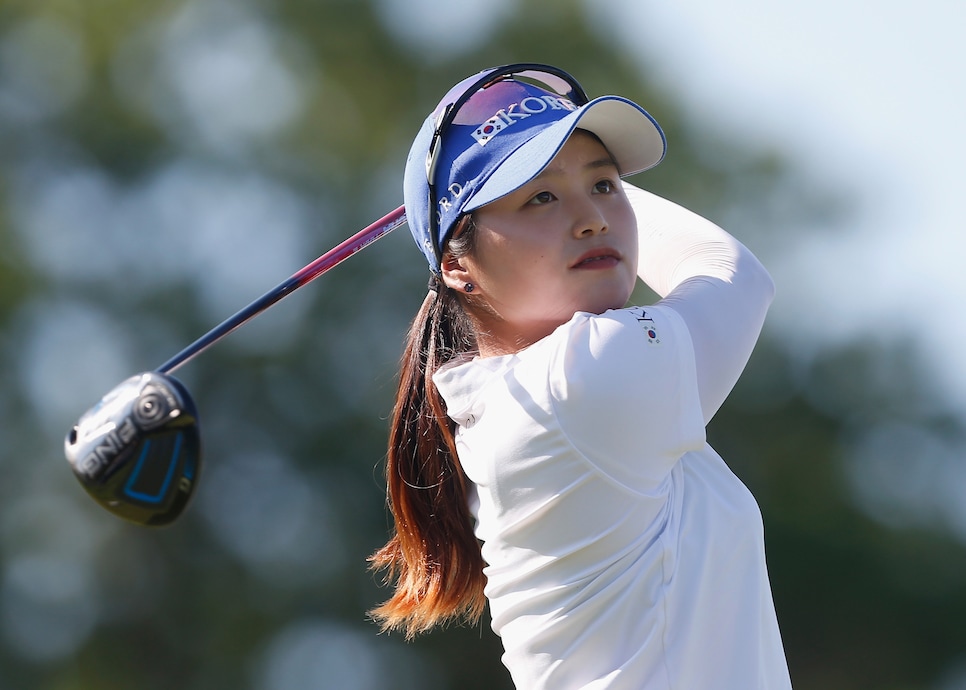 Matt Sullivan/Getty Images
BEDMINSTER, N.J. — For 69 holes at the 72nd U.S. Women's Open, a teenager showed the poise of an LPGA veteran as amateur Hye-Jin Choi chased history at Trump National Bedminster. The 17-year-old South Korea native, a rising star just two weeks removed from a victory on the Korean LPGA Tour, was trying to become the youngest ever winner of a women's major championship and just the second amateur to win the U.S. Women's Open title.
But come the 16th tee on Sunday—in the shadow of a clubhouse buzzing with spectators and not far removed from the private box where the president of the United States was watching—Choi reverted back to the teenager, if for only one swing. Facing a 145-yard shot to clear the water on the tricky par 3, Choi was between clubs. She decided to use a 7-iron and tried to "squeeze" a little more out of it. Rather than fly farther, her ball flared to the right and landed with a disappointing splash.
Did the moment get to Choi? Perhaps. But the misstep can't undo the impressive play that came before it, or after. With a double-bogey 5 on the 16th, Choi knew her chances of winning were essentially over, but she didn't crumble. Instead she made a birdie on the 18th, to close with a one-under 71 and finished as the runner-up, two strokes back of winner Sung Hyun Park.
Choi's performance was still historic. Her nine-under 279 is the lowest score ever shot by an amateur in the U.S. Women's Open, breaking Grace Park's previous record set in 1999 by four strokes. And Choi also became the fourth amateur to finish alone in second in the Open, joining Betsy Rawls (1950), Barbara McIntire (1956) and Jenny Chuasiriporn (1998). The most recent amateurs to finish in a tie for second were Morgan Pressel and Brittany Lang in 2005. Not bad for somebody who admitted she was just happy to be in the field.
"It was excellent just to be playing," said Choi, who earned her spot at Trump National by winning a 36-hole qualifier back in South Korea by seven strokes. "And to get to be runner-up, it is an unbelievably joyous thing for me."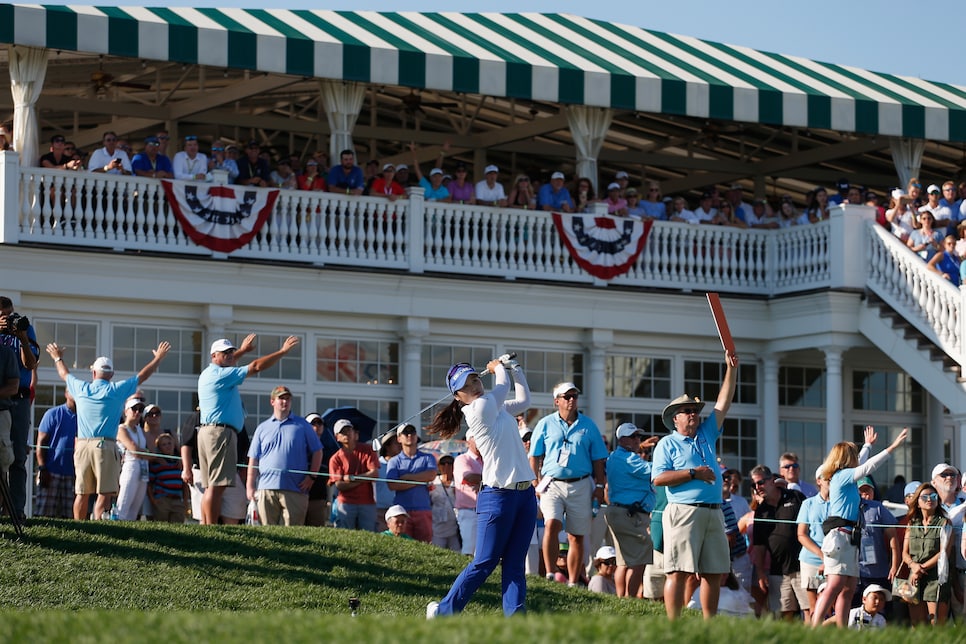 Matt Sullivan/Getty Images
A year ago, Choi was also the low amateur in the U.S. Women's Open at CordeValle, although with a much more modest T-38 finish. Since then, she has added to her resume by winning the Canadian Women's Amateur and the Australian Ladies Amateur. She also made the cut in two starts in LPGA Tour events, finishing T-7 at the ISPS Handa Australian Open.
"She's a very good player," said Shanshan Feng, who played with Choi in the day's final pairing and shot a 75 to Choi's 71. "I didn't see her as an amateur. … This is the U.S. Open and she is an amateur, but she wanted to win. I could tell, she was going for it every time."
Indeed, the remarkable part of Choi's game was how strong it appeared in every aspect. For the week, she ranked T-13 in fairways hit, T-5 in greens in regulation, T-8 in putts and 12th in driving distance.
The question now for Choi is what's next. Her finish at Trump National gets her exemptions into two other USGA events: the U.S. Girls' Junior, which starts next week, and the U.S. Women's Amateur in August. It's unclear whether she'll remain in the U.S. to play in either of these events.
Meanwhile, it would seem that Choi isn't long for being an amateur. Her performance in professional events on the KLPGA and LPGA suggests Q School is likely to be in her near future. Passing up the $540,000 second-place prize money will do that to you.
"It would be nice if I could get the money, but I think my primary goal was to come here and compete," Choi said. "So, to me, getting this second place actually means more, and it's a greater honor for me."