The Loop
How a towel endorsed by Serena Williams can help you play golf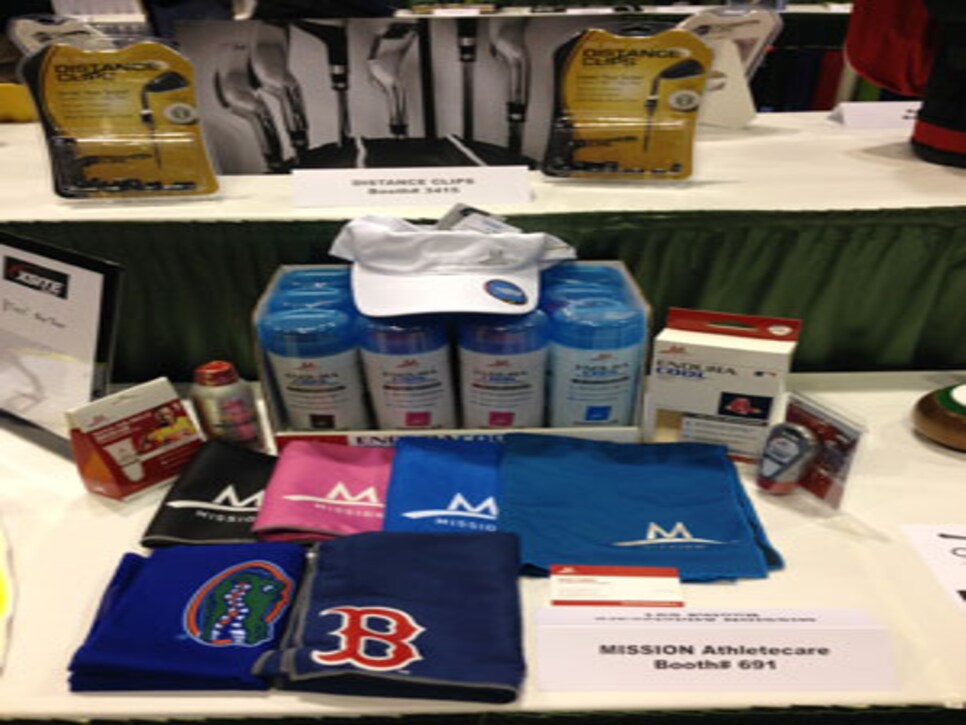 ORLANDO -- Staying cool on the golf course in the heat of summer has never been easy. Sure, you can soak your dirt-stained towel and put it around your neck, but not without some unwanted stains on your shirt and excess water dripping everywhere. That's not a good look.
Mission Athlete Care, a company based out of midtown Manhattan with a presence at the PGA Merchandise Show for the first time, makes a cooling towel called Enduracool. The product is endorsed by Sergio Garcia, Dwight Howard and Serena Williams, but that's enough name-dropping.
The towel's texture feels like a cloth you might use to wipe down an expensive pair of sunglasses. To activate it, simply wet it with any type of liquid, wring it out and pull on each end quickly in a snapping motion. The snapping motion is necessary because air flow helps activate the cooling. Within minutes, the chemical-free and machine-washable towel becomes cool and will stay that way for at least two hours. Even when the towel starts to warm up, snapping it again will help cool it down.
The towel regulates the rate at which water can evaporate, causing a prolonged cooling effect. When activated, the towel's temperature will be about 30 degrees below your body temperature. The towel comes in two sizes: large ($15) and extra large ($20). Along with an array of available colors, Enduracool towels are available this year with 22 MLB logos and 10 NCAA logos.
Mission Athlete Care offers more than 20 products -- including a liquid chalk popular among golfers in hot climates -- aimed at keeping athletes cool and dry under pressure. Check out missionathletecare.com for more offerings.