The Loop
How a son's bravery has fueled one veteran PGA Tour pro
Max Jacobson was the big winner in the Jacobson family over the weekend, but it was really a team victory. While his father Fredrik—better known as Freddie—was shooting 63 in the third round of the OHL Classic at Mayakoba, 7-year-old Max was playing two soccer matches back home in Jupiter, Fla.
"I was more fired up about that," said the 41-year-old veteran, a past winner on both the PGA and European tours.
This was Max's first time back on the pitch since passing a stress test following open-heart surgery for a heart defect on Aug. 3. With Freddie and wife Erika watching the soccer games on FaceTime, Max was back to his usual high-energy, non-stop self.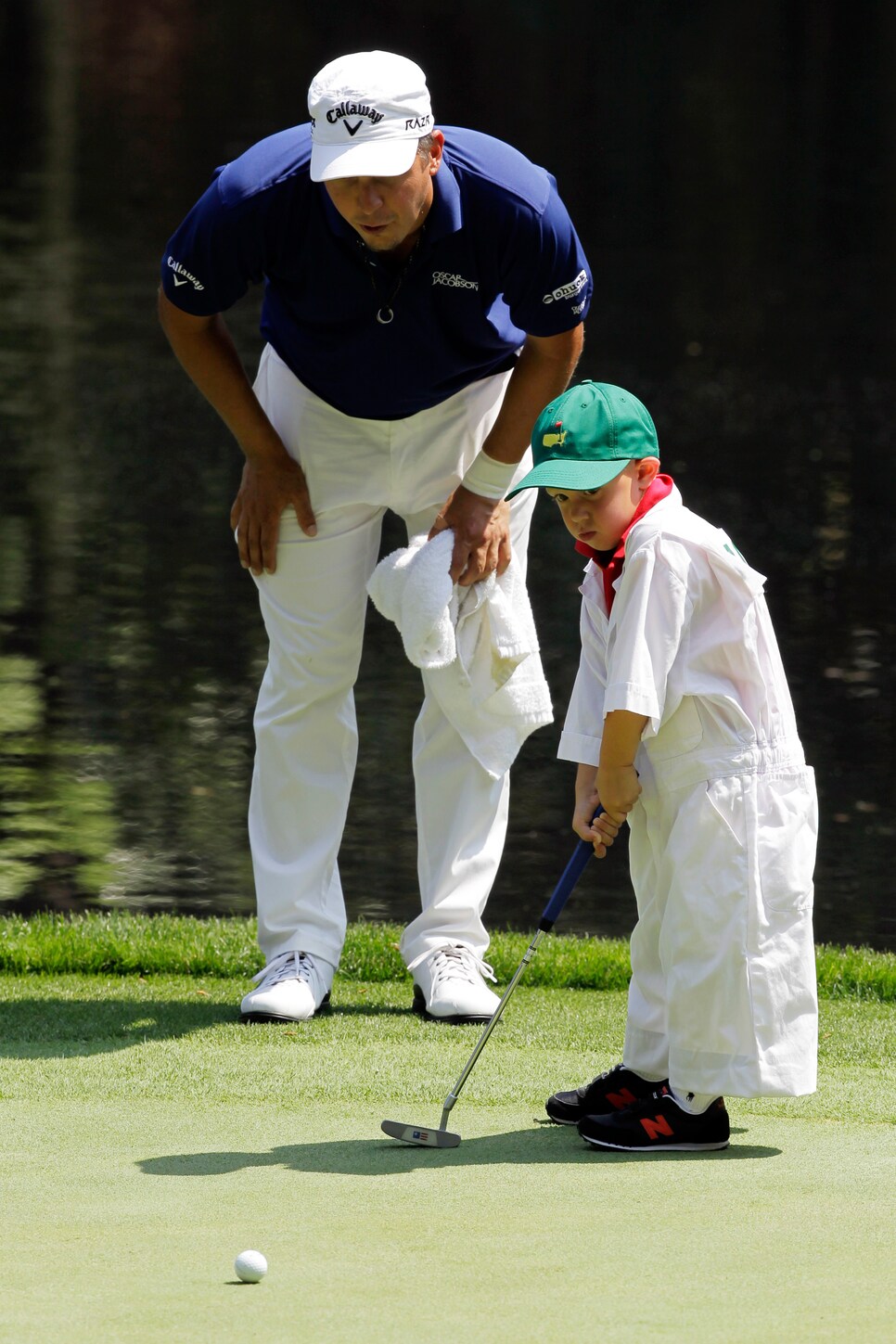 "We've been very, very lucky," Freddie told me after the amiable Swede shot his lowest round since returning to the PGA Tour at the Frys.com Open last month. After Max, the youngest of Freddie's three children, was diagnosed in May, Dad took a five-month break to be home with his son. "It's great to see him full-force again."
Even when he was ailing, Max went to every consultation and asked questions of the doctors, wanting to be aware of exactly what he was in for with the surgery—and what life would have been like without it. "He was unbelievable," Freddie said. "Much braver than the rest of us."
The five-hour operation took place at Boston Children's Hospital. Max's first question after surgery? "Is my heart fixed now?" And when the results of the stress test came back positive, as Freddie described it, "He was crying silent tears."
It wasn't long before he was putting with his father again.
"He loves to be active," Freddie said. "Games. Sports. Swimming. Biking. He's keen on golf." Recently, Max took pride in going 16 minutes on the treadmill in order to get his pulse to a prescribed level. "Everybody is a bit more relaxed than we were for a while," Freddie admitted of the family's current mindset. "I was really tight around the time of Boston, the time for surgery. It was definitely a tricky time."
After the anxiousness of Max's diagnosis, and then the euphoria of how he came out of it, it's Freddie's turn to get back to full-force. Given a hardship waiver by the PGA Tour, Jacobson has 13 tournaments in the new season to move inside the top 125 in FedEx Cup points to stay exempt. He currently stands 154th and needs about $282,405.
On Sunday in Mexico, Jacobson was two under for his round through 13 holes when play was suspended, leaving him in a tie for sixth at 13 under par and six strokes out of the lead. To win will be asking a bit much, but Freddie is feeling the good vibes that come when the game takes its proper place.
"Obviously, things like where I am on the FedEx Cup points list goes to the sidelines when something like this happens," he said. "To go through something like that, golf takes on a different perspective."