How a Jordan Spieth note to Byron Nelson's widow helped inspire a Nelson documentary
A relative of the late Byron Nelson is planning to make a documentary of him, the inspiration for which came in part from a note that Jordan Spieth sent to Nelson's widow.
"I had sent him a small donation to his foundation [the Spieth Family Foundation]," Peggy said from her Roanoke, Texas, home on Wednesday. "He replied to thank me for that and wrote that he tries to live his life like his role model, Byron. He's done that pretty well."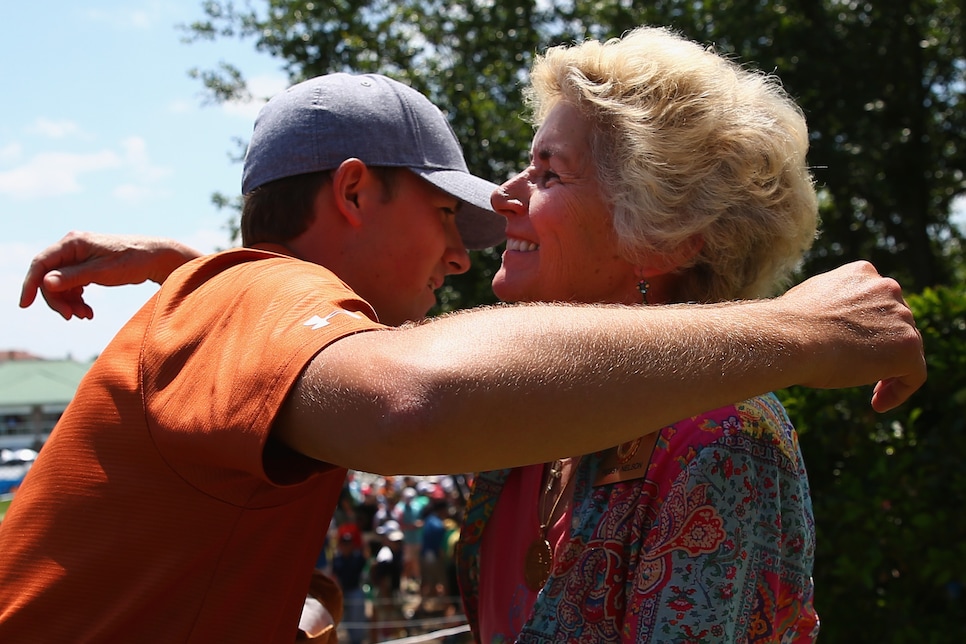 Peggy was visiting Nelson's brother Charles one day and filmmaker Drew Allen was there. Allen is a third cousin to Charles and Byron Nelson (his great grandfather was the brother of their mother).
"I was talking about Byron and said there seems to be a deficiency in role models these days," Allen said. "And when she told me about the note I thought, 'wow, this is really intriguing. Jordan Spieth is in his early 20s and knows who Byron was and takes inspiration from him. Maybe I could tell Byron's story in a way that hadn't been told before, that more important than all his golf records was who he was as a person.'"
This was sufficient to gain Peggy's approval for the documentary.
"Drew's approach on this is more to emphasize the kind of person Byron was, as Jordan's note speaks to," Peggy said. "We can't have enough of that these days."
You are using an unsupported version of Internet Explorer. Please upgrade to Internet Explorer 11 or use a different web browser.