The Loop
How a caddie bib led to a $50 million lawsuit against the PGA Tour
The bibs worn by PGA Tour caddies are utilitarian in nature — they have pockets in which to carry tees, pencils, scorecards and yardage books — but they serve another purpose, too: marketing the title sponsor's brand and the FedEx Cup, both locally and on national television.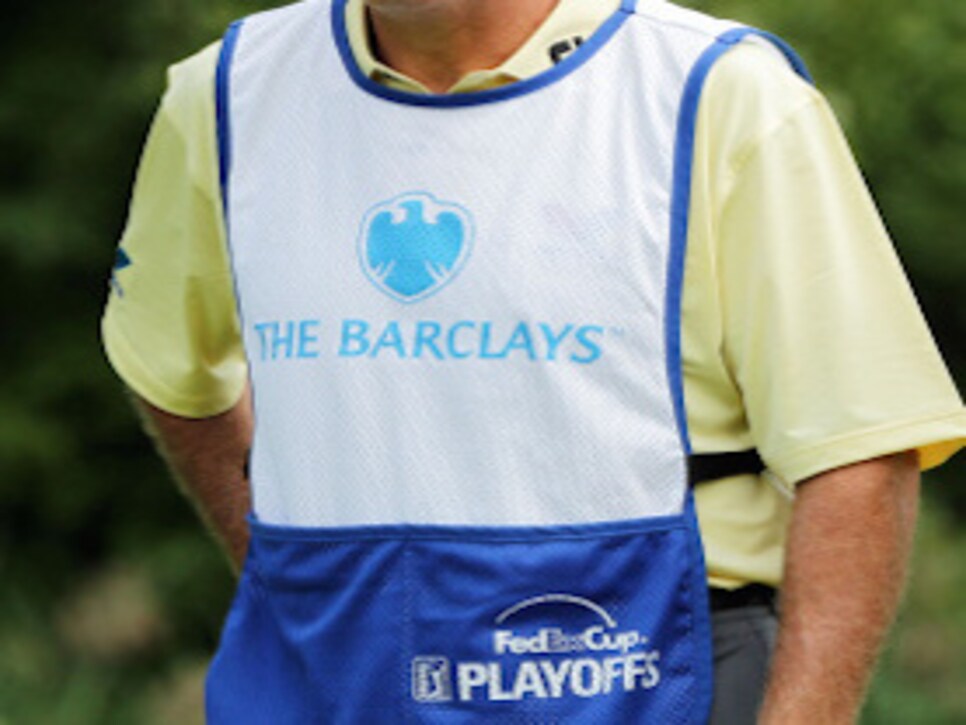 This has been a story a year in development. At the Farmers Insurance Open in 2014, Kenny Harms, a long-time tour caddie who has worked for Hale Irwin and now has Kevin Na's bag, opened a conversation with tour officials about using a space on the bibs for the purpose of advertising a product they endorse.
"We asked for just a portion of the bib so we could advertise on it to help take care of our own health care and retirement," Harms said. "They said, we're not talking about this, the bib is off the table.'"
Harms said about half the caddies on tour can't afford health insurance, much less put money away for retirement. "This is about guys that need it and deserve it," he said. He proposed that rather than providing a space on the bib the tour provide $10,000 toward health care and $10,000 toward retirement for 200 caddies. "That's $4 million," he said. "That's a very small percentage of what that bib's worth. I know that that bib should be ours, that you should be able to control your own real estate on your body and your likeness."
Harms said a tour official agreed to take it before the PGA Tour board of directors. "Then he goes to the meeting and doesn't bring up health care and never brought up the numbers we talked about," Harms said. "We have no other way than to put it in front of courts."
PGA Tour commissioner Tim Finchem said last week that he had not yet studied the complaint, but offered this: "The extent to which the tour does better financially for the players, that impacts the ability of the player to do better for the caddie financially, depending upon their own individual arrangement. So we think it's a good system. We think it's worked and we would like to continue it. But we'll just have to see what comes from the lawsuit."
Harms, meanwhile, said that Na fully supports what he and the other caddies are doing, and said the other tour players for whom they work would be supportive as well, once they get all the facts.