The Loop
Hours after 66, Daly moving merchandise
ST. ANDREWS, Scotland -- What does a golfer do after shooting 66 in the first round of the British Open?
If that golfer is John Daly, he returns to the seemingly endless job of marketing John Daly.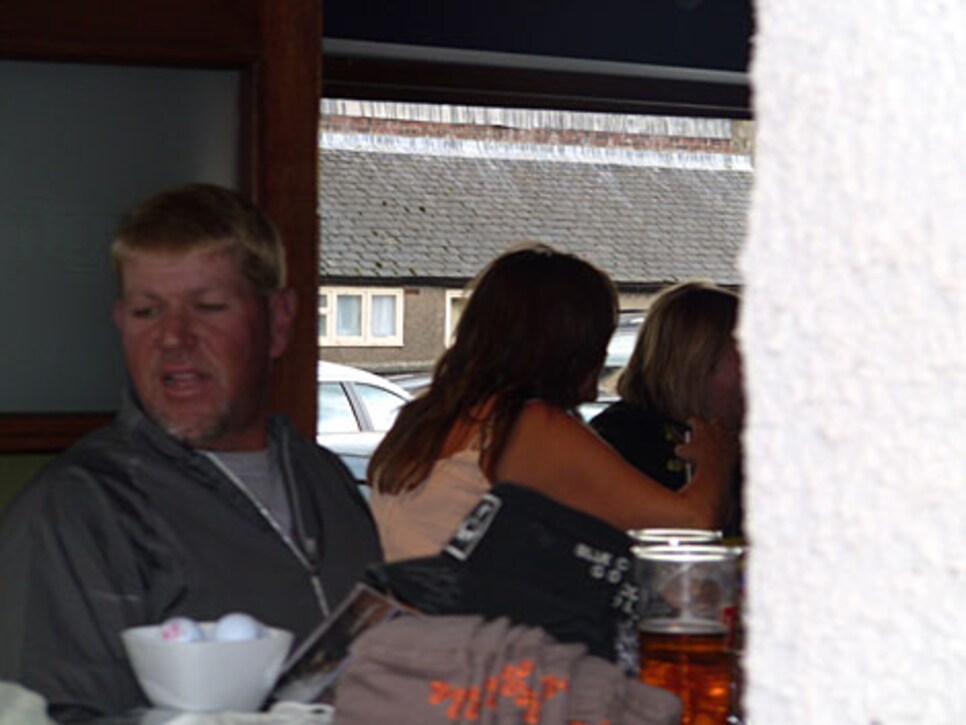 *(Photo by Christian Iooss) *
Just hours removed from making his surprise run up the leader board on Thursday, the 44-year-old two-time major champion was a 100 yards up the hill from the Old Course, seated in the window of the Greyfriars Hotel and hawking everything from Daly hats and t-shirts, to Daly CDs. Along the way he posed for a steady stream of photos.
"We don't want to take anything home with us," Anna Cladakis, Daly's girlfriend, said. "We want it all to go."
That Daly was busy unloading merchandise during a major is nothing new. To wit: his regular appearances in the parking lot at Hooters during the Masters (last week at Loch Lomond, even, Cladakis was selling goods out of a knapsack on the course during her boyfriend's round). On those occasions, however, Daly has been merely a sideshow. At this Open, he has at least started out as something more.