Hot List
When we set out to review GPS yardage units for our Hot List, we first tested eight devices on the course for ease of use. We then studied their mapping process, online support systems and course catalogs to determine the four that stood out. (We've also highlighted four devices for those who prefer laser range finders.) In the end, we selected GPS devices that provided at least as much information about every course layout as the club champion might. The best units give you even more.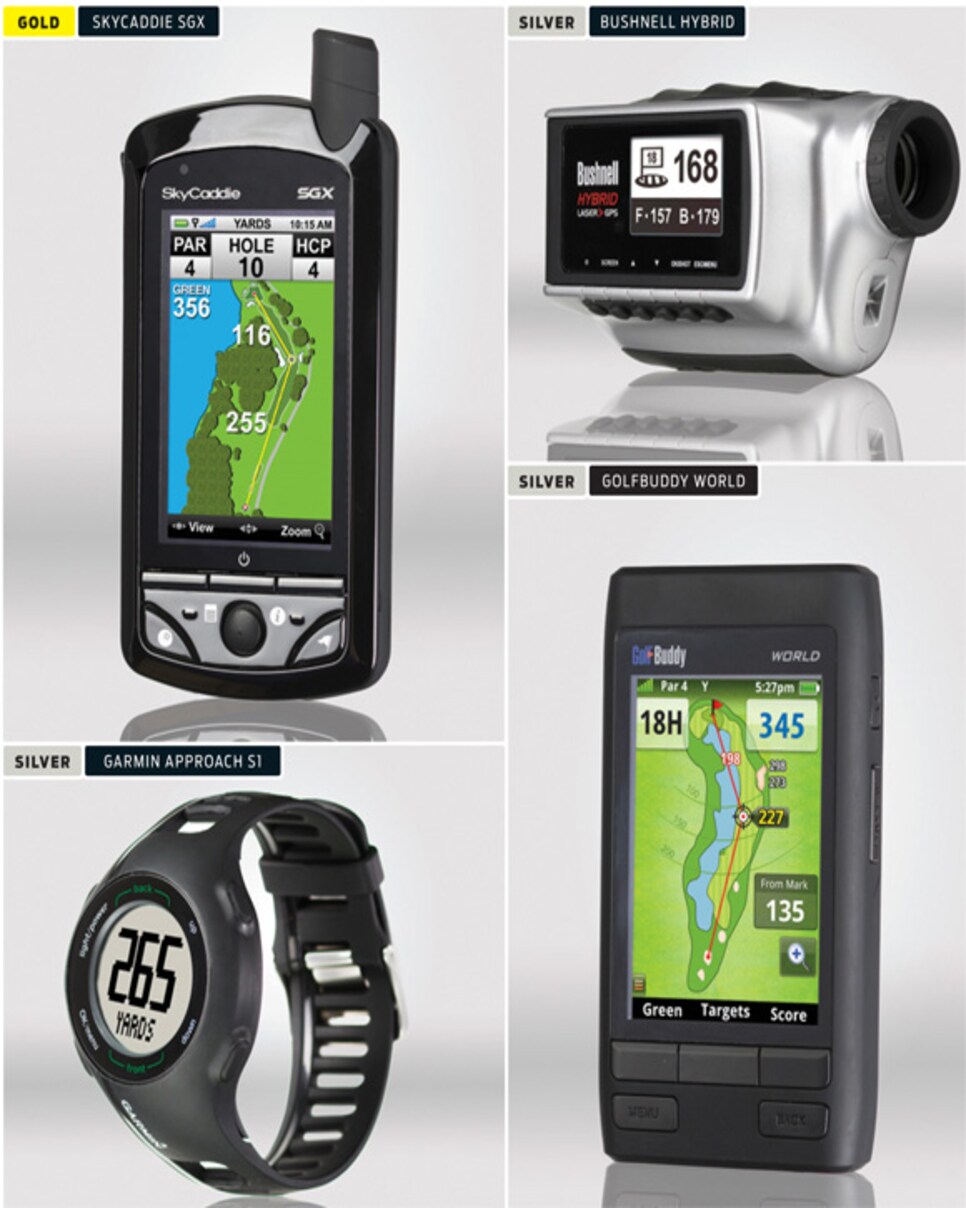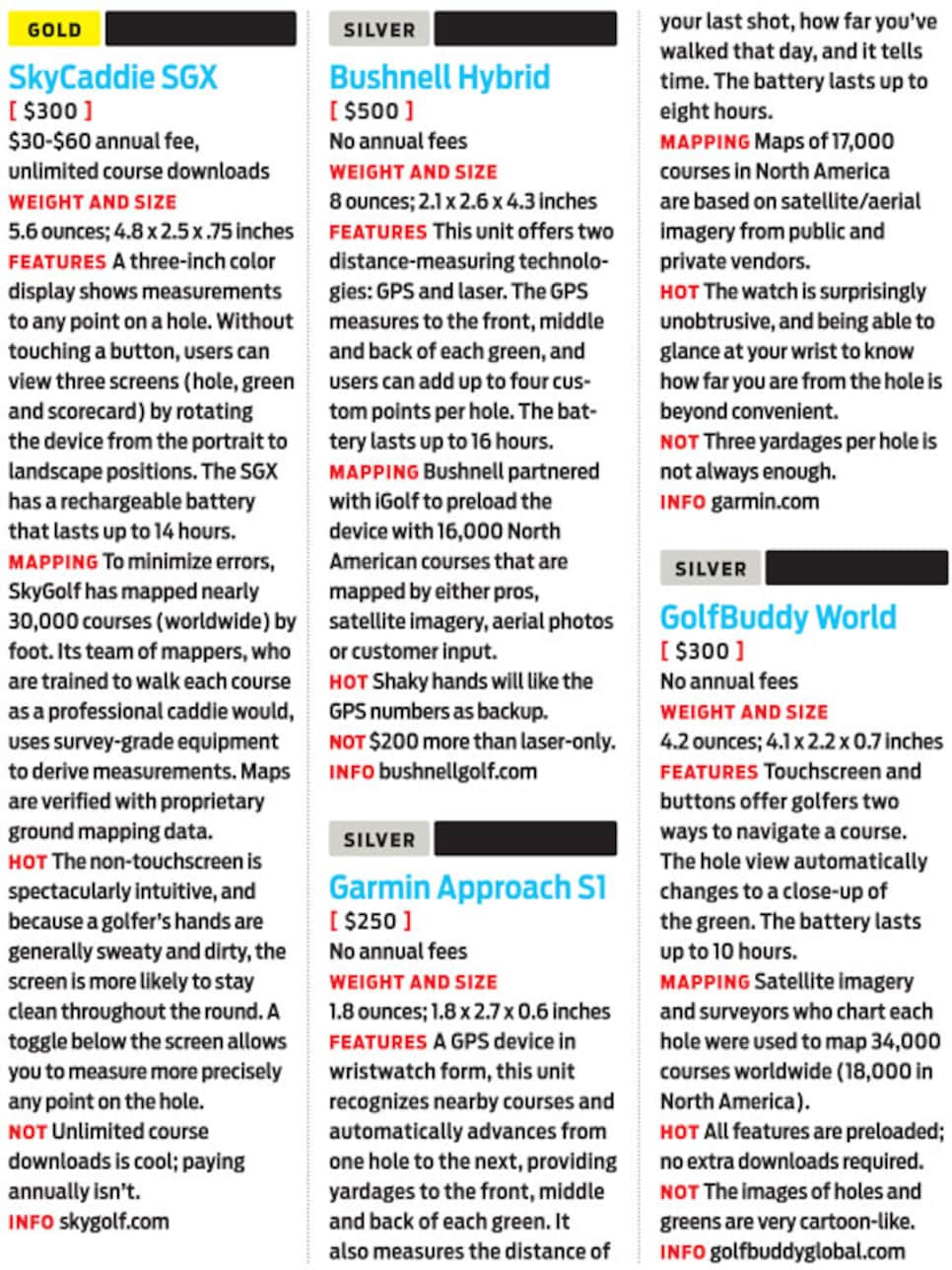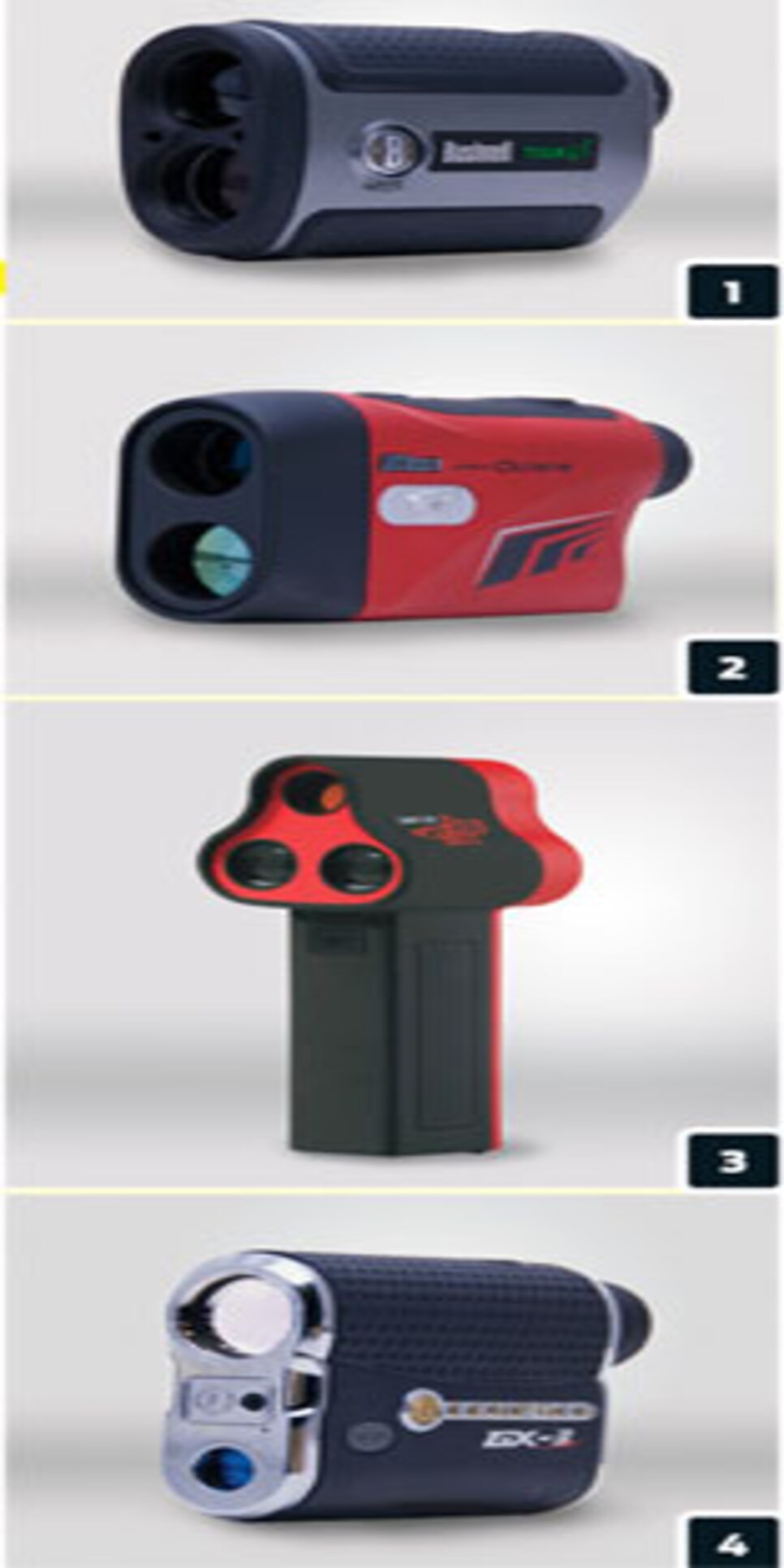 Laser range finders excel at one important thing: providing accurate measurements to the flagstick. Sure, GPS devices offer yardages to every spot on an entire hole, but if you have a clear line to the pin and you're interested in knowing only how far it is, these four laser range finders are consistently more accurate than the best GPS units: __[1] Bushnell's Tour V2 ($300, bushnell.com) has a laser that is designed to lock into the pin. [2] __Callaway's Diablo Octane ($300, callawaygolf.com) has an optical indicator that tells golfers when its laser has homed in on the flagstick. [3] LaserLink's Red Hot ($389, laserlinkgolf.com) guarantees accuracy to plus or minus 1 percent if the flagstick has a prism reflector. __[4] __Leupold's GX-3 ($400, leupold.com) uses a laser designed to differentiate the pin from other objects.
In August, Callaway issued a recall of its GPS device, the upro mx. The company said some consumers "experienced technical challenges" and were "not satisfied with the experience" of the device, which was introduced in the spring but developed problems with the start-up of its website of stat features and course downloads. The recall means that all units can be returned for a full refund (a check or Callaway gift card). Details are available at a dedicated website: callawaygolf.com/upromxrefund.
The recall, however, doesn't mean consumers are required to return their devices. While Callaway is working on a software update, the upro mx, as well as Callaway's uxplore website, will continue to be available.