The Loop
Host of Big East Shootaround takes painful slip and fall in the snow like an absolute champ
Scrolling through Twitter occupies an unhealthy amount of my time. Because of this, it's become harder and harder to weed through some of the site's absolute drivel to find anything that's worth the time to watch, read, accidentally retweet, etc. On a day where it's blizzarding everywhere, it's best to just stay off Twitter entirely, unless you want to know that it is, in fact, snowing outside.
That's why when I came across this random video from the @BIGEASTMBB, I was particularly intrigued. Sure, I'm a big fan of the conference (the old version will always be better), but why on earth did this video have over 21,000 views on it? As you begin to watch, it becomes more puzzling. These guys are clearly talented, love their jobs and are doing the old "look we are so crazy because we braved the snow" routine. But what's the catch? Well, my friends, just patiently wait until the end, I promise it's worth all 54 seconds:
That is an Oscar-worthy ending if I have ever seen one. You probably never heard of Big East Shootaround host John Fanta before Thursday, but now you'll remember him forever as the guy who took this slip and fall like an absolute champ. No one loves Big East basketball more than John, and he's now got the scars and potential CTE to show for it. What's so great about this is that it's happened to all of us on a snowy sidewalk. One second your slipping everywhere but somehow keeping your balance: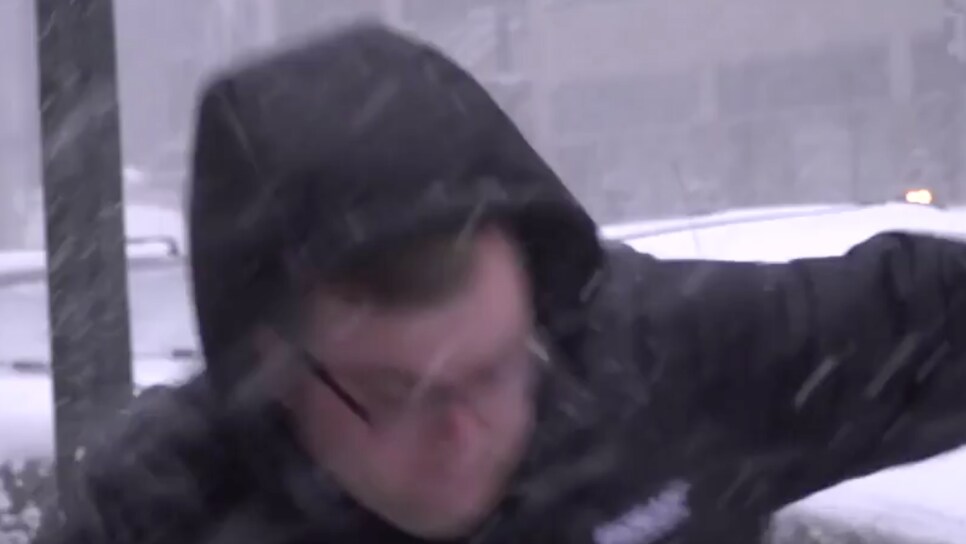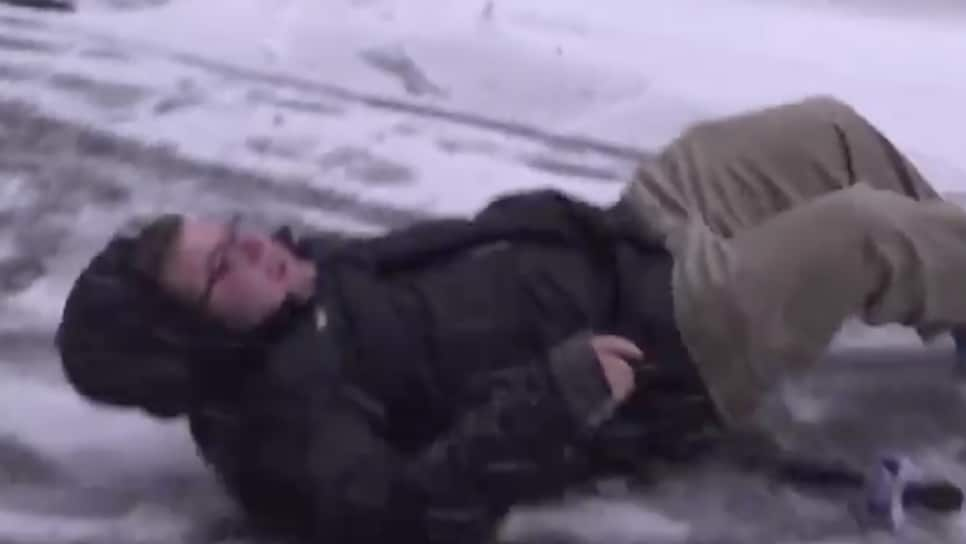 Everybody go toss John a well-deserved follow @John_Fanta and for the love of god please watch Big East Shootaround.