The Loop
Horschel boasts octopus pants for final round of U.S. Open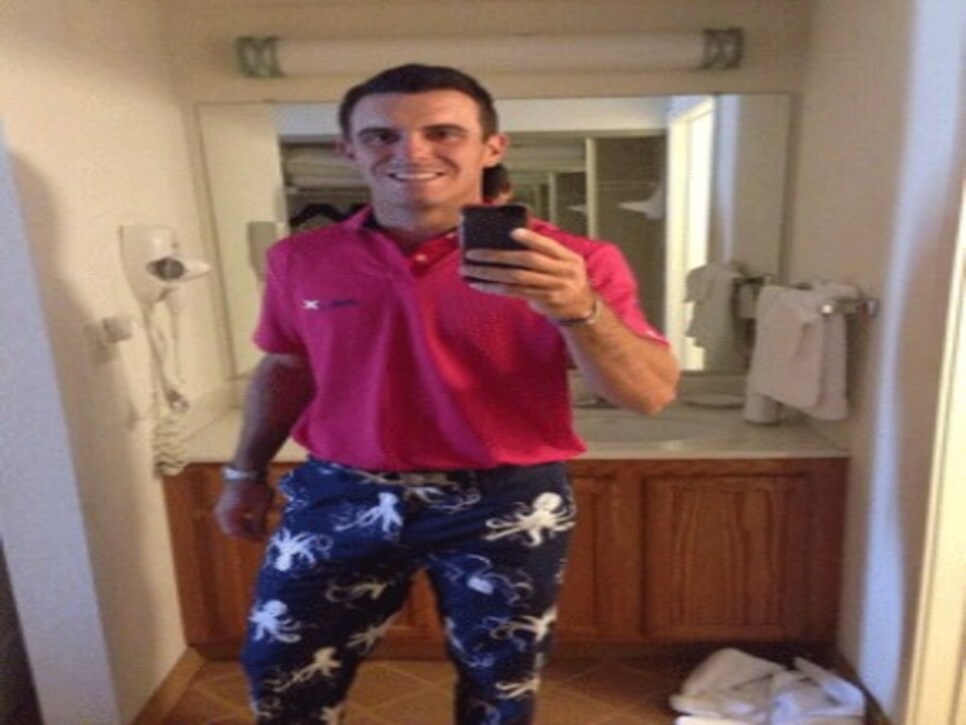 ARDMORE, Pa. -- What to make of the octopus-print pants Billy Horschel is sporting in the final round at Merion? We asked Golf Digest's Marty Hackel his thoughts, and "Mr. Style" was effusive in his phrase.
"I love them not only because they're fun but because we're finally getting people to pay attention to what guys are wearing. They're putting smiles on people's faces." Hackel said.
How much does Hackel like them?
"There's only one pair in existence and I'm trying to get the second pair," Hackel said.
"It fits Billy's personality to a T," Hackel said. "When I saw Billy (Saturday) the first thing he said to me was, 'Wait till you see what I'm wearing tomorrow.'"