The Loop
Honorary starters Palmer, Player and Nicklaus continue to be their old, legendary selves
AUGUSTA, Ga. -- Jack Nicklaus said he accomplished the true goal in fulfilling his duties again as honorary starter at the Masters with Arnold Palmer and Gary Player on Thursday morning.
Don't hurt yourself and don't embarrass yourself.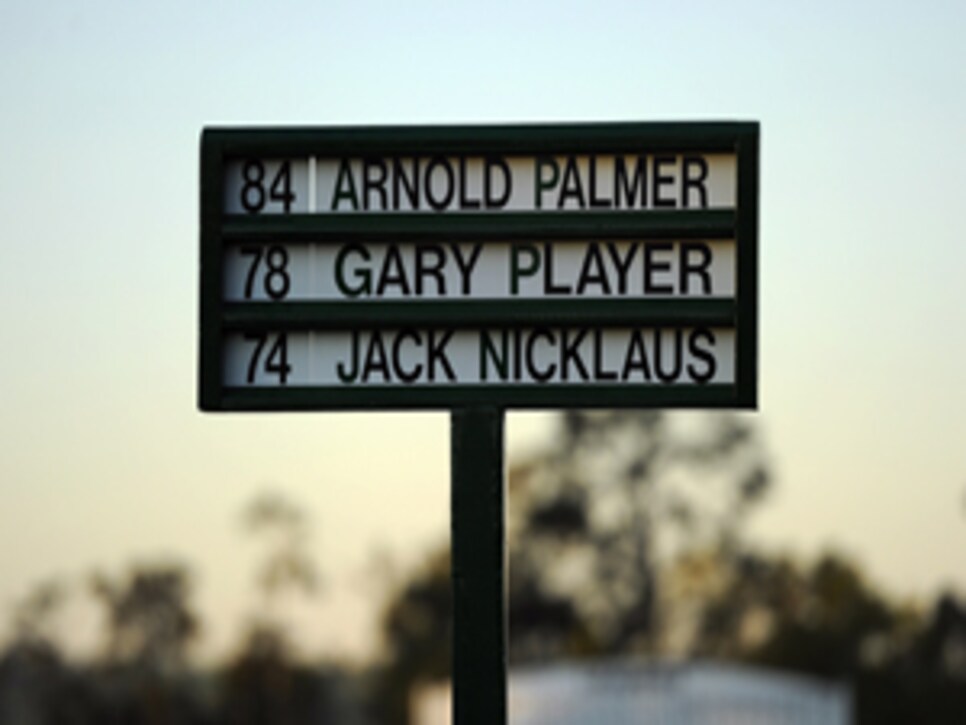 He certainly didn't do the latter. After Palmer and Player both successful found the fairway with their shots -- each to steady applause -- Nicklaus did the same, with his tee shot coming to rest just a yard or so past Player's.
"It's not bad," Player noted afterward, "because he used to outdrive me by 50 yards."
Under cool, cloudless skies, the trio once again delighted the anxious crowd excited to see the year's first major begin. As Masters traditions go, this is arguably the favorite for many members and long-time patrons.
As always, there was some wistfulness to the moment. After teeing his ball up, Nicklaus stepped back and took a deep breath. "To only do this for real again," he said with a wry grin.
"I think we'd all love to wind the clock back a few years," he explained afterward.
There was also levity, too. When Palmer stood over his tee shot to start the festivities, he quipped, "I'm not sure there's enough room." Before the laughter of the patrons subsided, Nicklaus followed: "He's not kidding."
The Palmer, Player, Nicklaus trio first were paired together for Thursday mornings at Augusta National in 2012. Asked how much longer they intended to do it, Palmer answered for his peers.
"As long as they keep asking."