News & Tours
Why players are wearing purple ribbons at the Honda Classic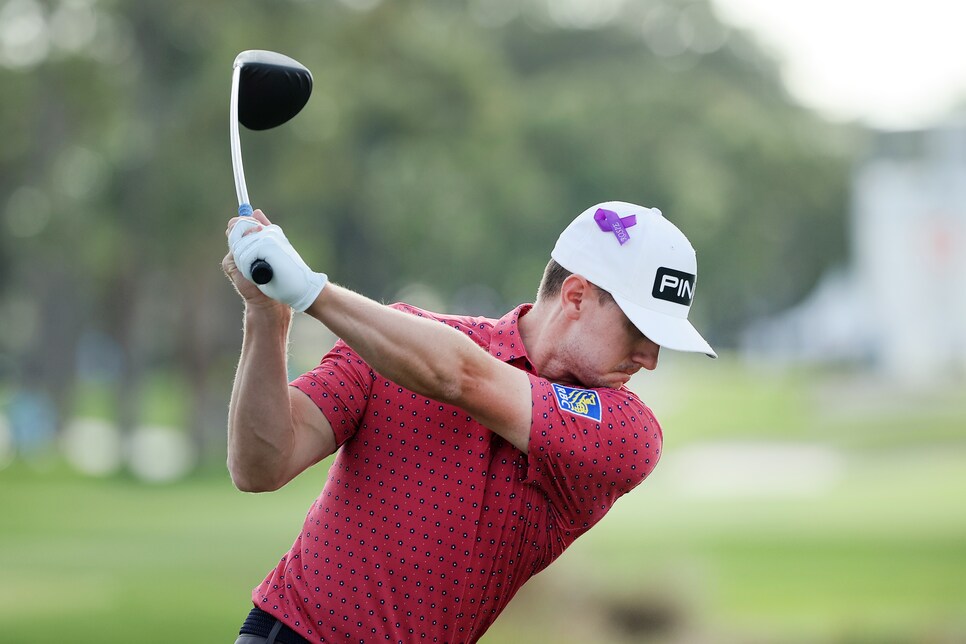 Fans tuning into this week's Honda Classic will notice players and caddies wearing purple ribbons. They're doing so to honor a man who loomed large over this event, and this game, for nearly four decades.
Tim Rosaforte, a senior writer at Golf Digest for more than 20 years and a former Golf Channel broadcaster, died this January of complications from to Alzheimer's Disease at 66. Rosaforte was renowned for serving as one of golf's first insiders; he covered more than 150 major championships, was the author of three books, won more than 40 writing awards and received the PGA Lifetime Achievement Award in Journalism in 2014. But more than his work, Rosaforte was beloved for his kindness and humility to his colleagues and those he covered.
Rosaforte moved to Florida after graduating from the University of Rhode Island in 1977, and began working for the Tampa Times, where the sports editor recommended he start playing golf to help his work. During his years as a newspaper writer, he also worked at the Sun-Sentinel in Fort Lauderdale and the Palm Beach Post (located in the backyard of this week's event). He moved to magazines when he took a job at Sports Illustrated in 1993 before being hired by Golf Digest in 1996.
Last year Honda Classic tournament officials renamed the media center in Tim's honor. Additionally, the tournament created a perpetual award in his name, with Rosaforte serving as the first recipient of the title.
"Tim has been such a vital part of the history of The Honda Classic from his work as a writer and broadcaster to the emcee of so many of our pro-am dinners and sponsor events," said Honda Classic executive director Kenneth R. Kennerly last year. "It is only fitting now that he has retired from broadcasting that we find ways to honor him for his years of service to the game and to the community."
Purple is the official color for the Alzheimer's awareness movement. Those wishing to honor Rosaforte can make a contribution to an endowment at his alma mater, the University of Rhode Island, established in his name.