The Loop
Honda Classic Champ Russell Henley talks about what equipment he uses, and why
Despite being just 24 years old, Russell Henley is a man in tune with his equipment. We caught up with the 2014 Honda Classic champ after his win at PGA National to talk to him about his bats and ball.
Ball: I use Nike's new RZN Black. Started using it earlier this year. The biggest difference from the 20XI that I had been using is that it flies a little flatter, not as much a spinny flight. So I'm able to control it in the wind well. But it checks well around the greens, too, and has a softer feel that I like. I used to mark my ball with dots on either side of the number but now I don't mark it like that anymore. I put a line through the RZN Black stamp.
Driver: I'm not in the new Nike Covert VRS 2.0 yet although I'll probably put that in play at some point this year. Right now I have the Nike VR_S STR8Fit [9.5 degrees with Graphite Design HD-7X shaft]. I'm just so confident with this one right now that it makes it tough to switch.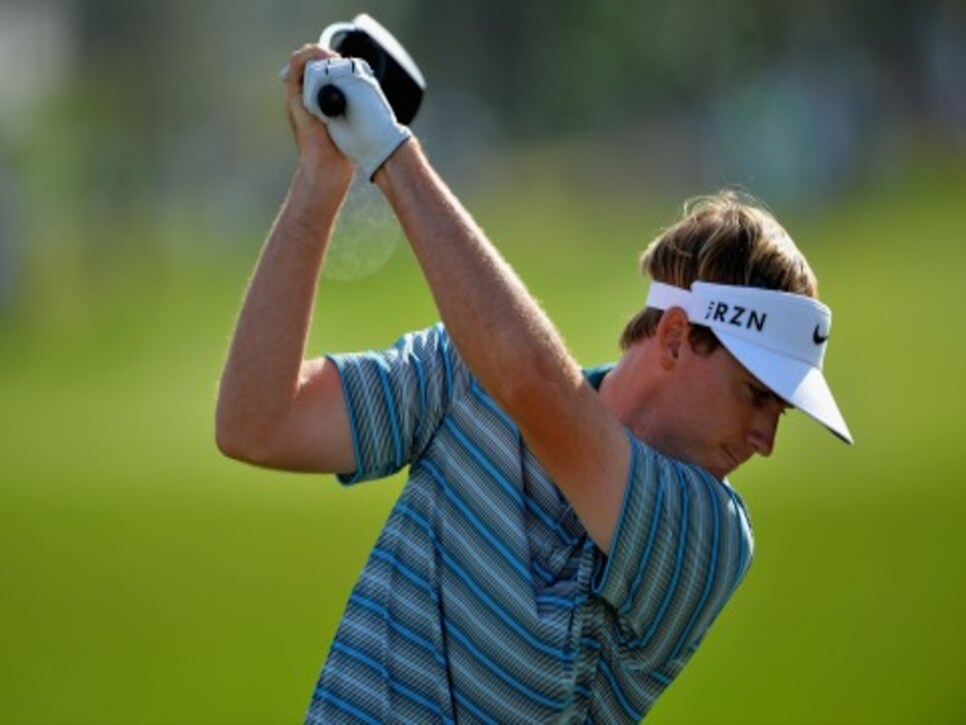 Fairway woods: Last year I used Nike SQ Sumo but last fall I put the new Covert 2.0 fairway woods in the bag. I used the 5-wood a lot today off the tee. It spins a little more so I'm able to get some air under it and it was a big help on 18 during the playoff.
Irons: I've played played a split set of irons since college. It just makes the long irons [Nike VR Pro Cavity] easier to hit. They're more forgiving and I can get some height with them and flight them the way I want. I also gain some confidence from looking down at the bigger head. When I have a 6-iron in my hand I'm not trying to stick it tight most of the time. I'm just trying to get it on the green. That bigger head gives me the confidence I can do that.
Wedges: I had a new 59-degree wedge for this week. Same model [Nike VR Forged] but the grooves were getting a little dull so I figured I would need some fresh grooves and extra spin around the greens. I had the leading edge dulled a little bit to help with getting through the grass and it has 10 degrees bounce. I like wedges with a lot of bounce.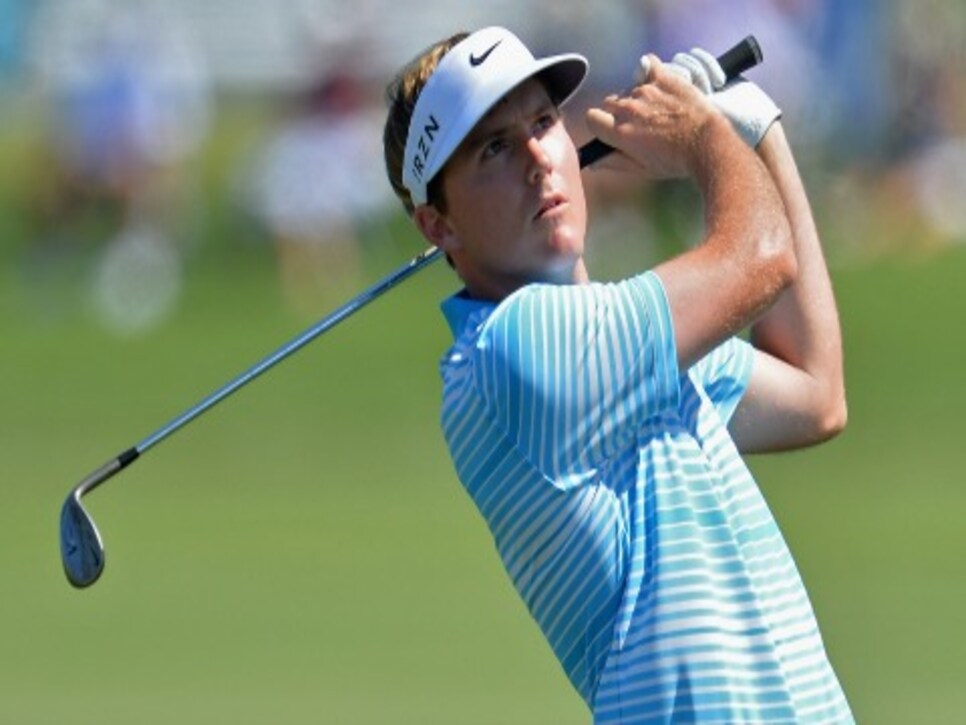 Putter: I'm still using the Nike Method 006 prototype I've had for a bit. It's modeled after a putter I used in college and has a little longer hosel than regular 006.
Final thought: I went to Georgia and it was a Nike school and being able to stay with the same brand of equipment in the pros was huge. Chris Haack [Georgia men's golf coach] gets a lot of credit. I had played Titleist up to then but he convinced me playing Nike was a good move. My first time playing Nike clubs I shot four straight 66s and I was sold.