The Loop
Holy crap, the Masters runner-up will win $1 MILLION!
AUGUSTA, Ga. -- Someone will win the Masters on Sunday and take home a coveted green jacket in addition to the other riches that go with claiming a major championship. But whoever comes up short will be leaving Augusta National with a heck of a consolation prize. One. Million. Dollars.
Of course, the winner's share ($1.8 million) is bigger, but still, that's not a bad haul for losing. Here's a full breakdown of the prize money that's up for grabs in the final round: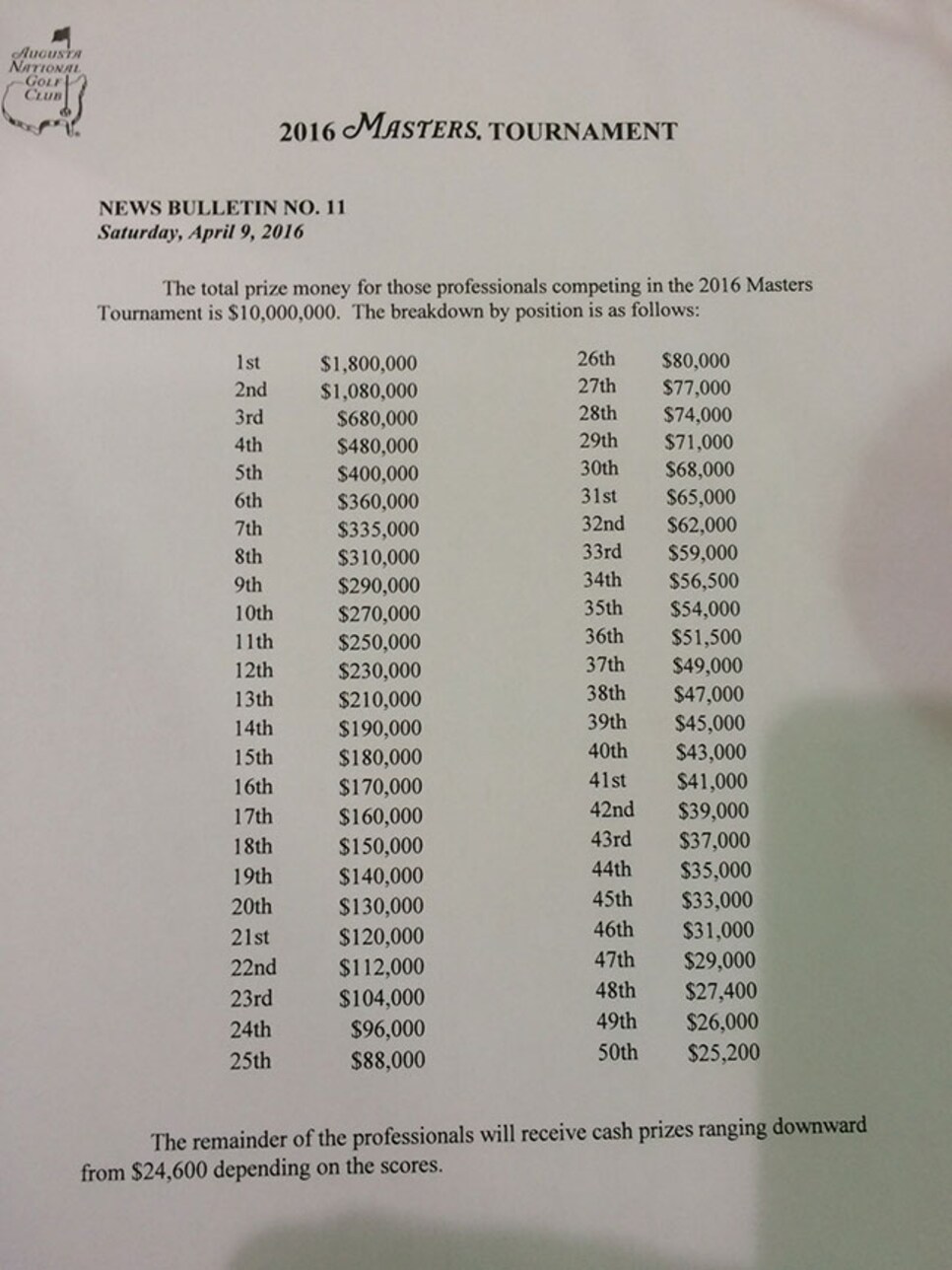 How about 13th place taking home $210,000? Or 23rd place earning $104,000. Again, NOT BAD.
Actually, the Masters prize money breakdown isn't unique. The Players and the PGA Championship also feature $10 million purses, something that began last year when the Masters bumped up its prize pool. However, at last year's Masters and Players, there was a tie for second place, so each of those runner-ups had to "settle" for $880,000.
At the 2015 PGA at Whistling Straits, Jordan Spieth became the first runner-up to break the $1 million barrier when Jason Day took home the top prize. Spieth is looking for a bigger payday on Sunday at the Masters, but regardless of what happens, all the challengers will be well compensated.