News
Hollis Stacy gets her rightful call to the Hall
ORLANDO -- When Hollis Stacy reflected Wednesday on her favorite moment in a career that will see her inducted into the World Golf Hall of Fame next May, it wasn't one of her four major championships.
Instead, it was the first of 18 LPGA victories, the 1977 Lady Tara Classic in Roswell, Ga., where her father, Jack, badly wounded in World War II, was on hand to see Stacy tear up Brookfield West G&CC in the final round.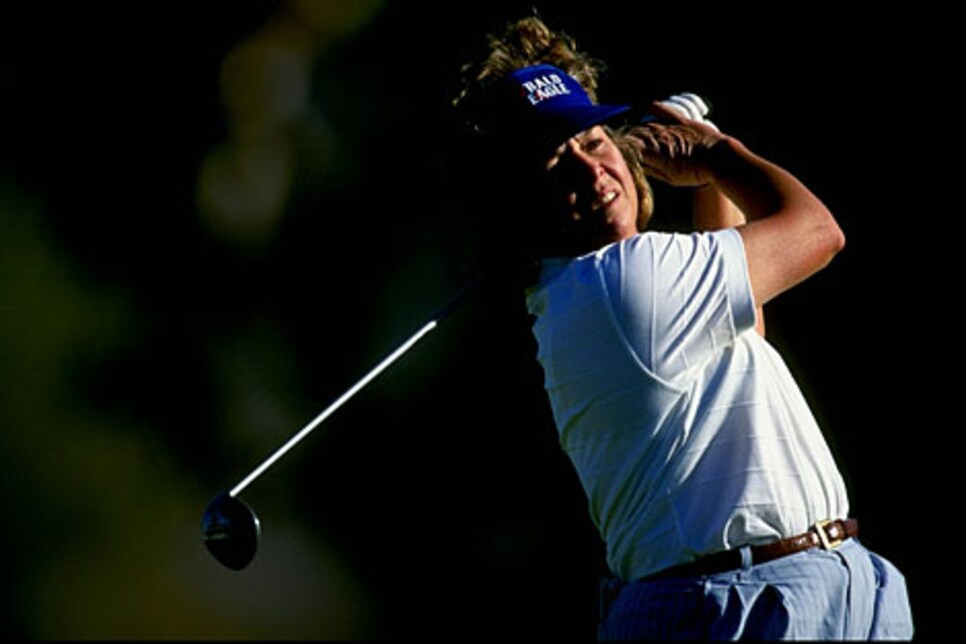 Photo by Harry How/Getty Images
"It was a very, very hilly golf course, and my father came to watch me," Stacy said. "He was shot in the hip in some fighting in December 1944. He had this grossly huge knee. It was the size of a ham. And he walked the back nine to watch me play. I saw him on one hole ... and well, I birdied six of the last seven holes and I won my first tournament."