Equipment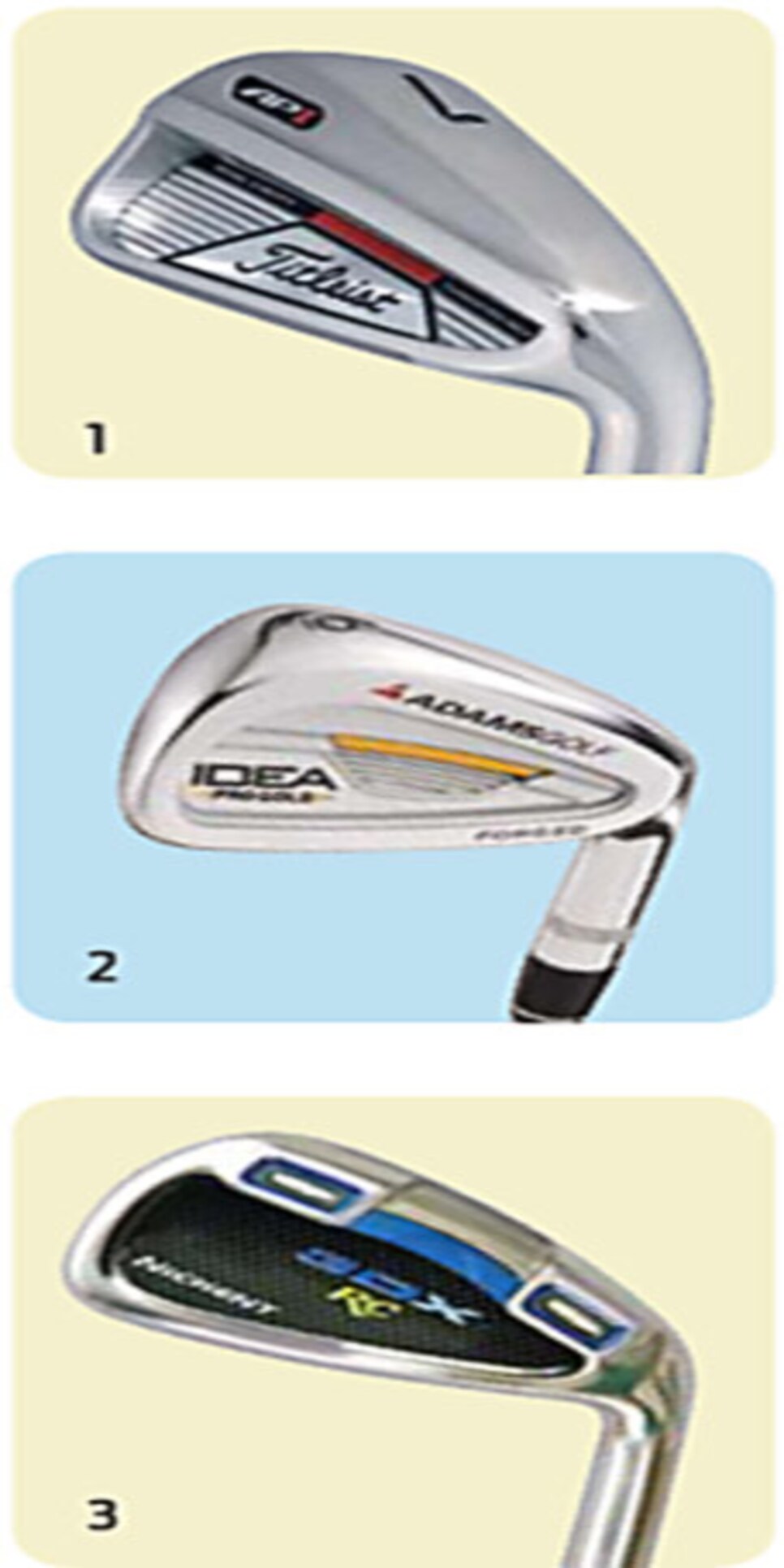 Titleist designing irons for middle-handicappers? Adams offering a set for single-digit players? Nickent making irons with rubber? Yeah, right.
Amazingly, it's all true. And although these clubs were not available in time for Hot List evaluation (and therefore could not be considered for inclusion on our list), they're irons to put on your radar.
The biggest surprise might be the new irons from Titleist (1). Among its four models are the expected player's blades (ZM Forged and ZB Forged). But the company is also targeting average players with the AP1 (pictured) and AP2 irons. The AP1 is easily the company's most user-friendly entry since the old DTR. The AP1 and AP2 have a dual cavity supported by a central bar with an elastomer pad for cushioning and a tungsten nickel box in the toe. The wider-soled AP1 is made of cast stainless steel versus forged carbon steel in the AP2. Lofts on the AP1 are 2 degrees stronger than the AP2.
The Idea Pro Gold from Adams (2) features a sleek constant-offset look preferred by better players. Of course, the set will incorporate the company's hybrid-oriented focus. The Idea Pro Gold hybrid will be smaller, but its square-ish shape will feature the high moment-of-inertia "boxer" technology of its a3 hybrid, along with reduced spin and a hotter face than last year's Idea Pro hybrid.
Nickent (3) is doing something different by utilizing a "rebound core" rubber material in its 3DX RC irons (pictured) and in its new Arc wedges. The polymer is behind the middle of the irons for vibration damping.