The Loop
Hits and misses from the last decade of Ryder Cup style
It's a tall task to outfit your nation's Ryder Cup squad. Captains and players come in all shapes and sizes and bring their own stance on style to the table. We take a look back at U.S. Ryder Cup clothing over the last 10 years and review some of the links looks they'll rock this year as they try to turn the tide against the Euros at Gleneagles.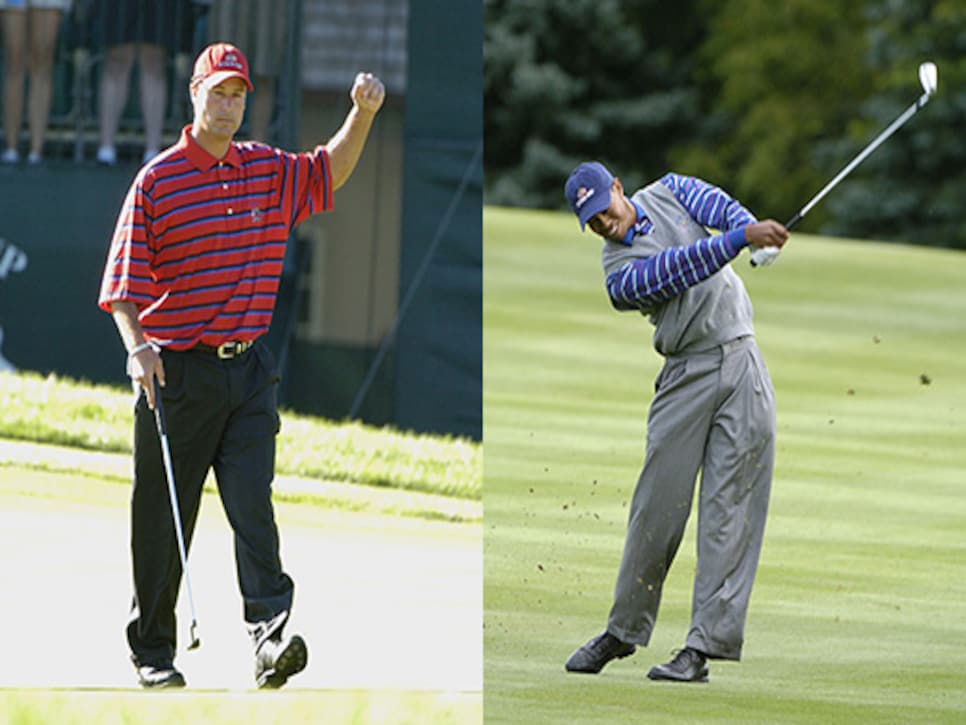 Oh my how fit has come so far. If you told me that the Ryder Cup clothing strategy in 2004 was "one size fits all" I'd believe you. For those of you who still think baggier clothes make you look smaller, I'm not sure what else I can say.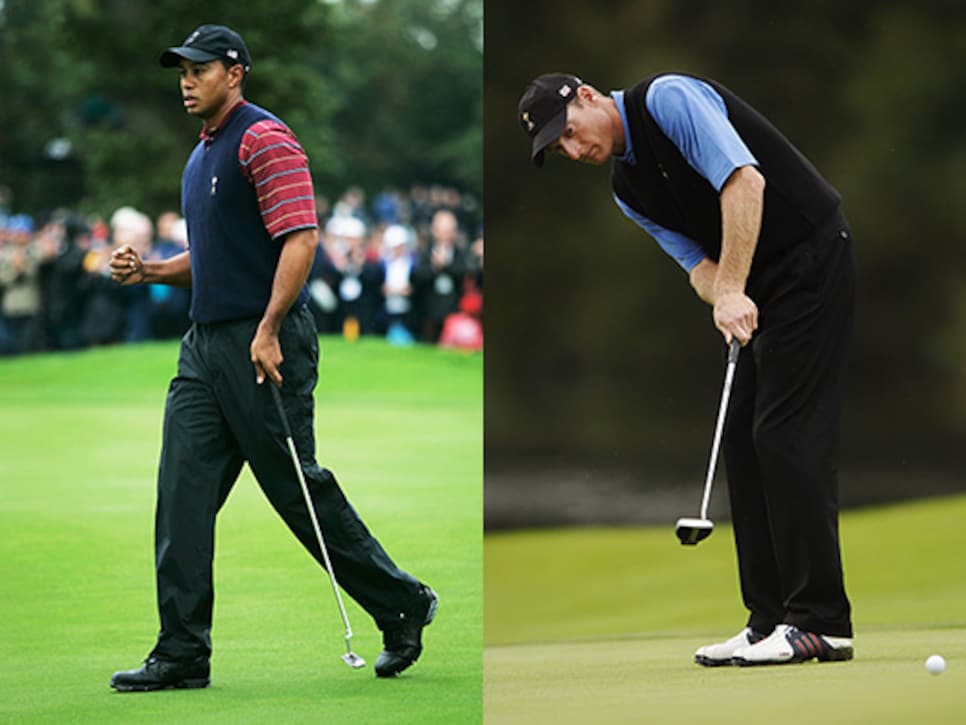 __ __Sweater vests were trending in 2006 and seem to be a staple in U.S. Ryder Cup wear as far back as we can tell. Why, I'm not really sure.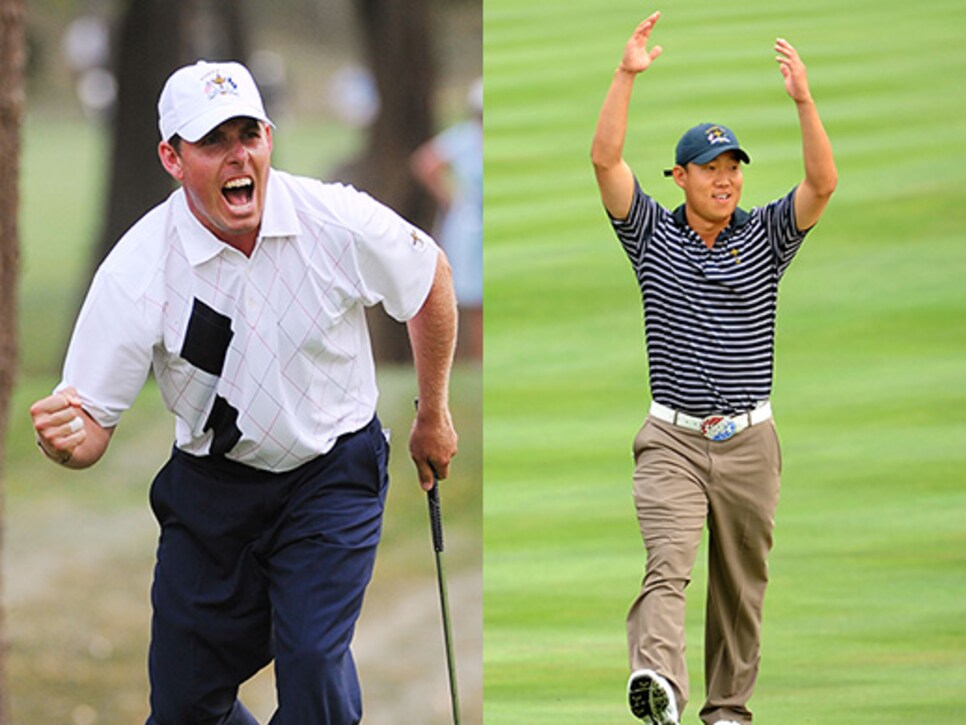 Sleepy styles were infused with tons of U.S. energy from a team that overpowered the Euros in 2008 at Valhalla. Justin Leonard's black-and-white argyle polo and AK's khakis are pretty pedestrian but hey, we haven't seen a W for the US since so I'm letting this all slide.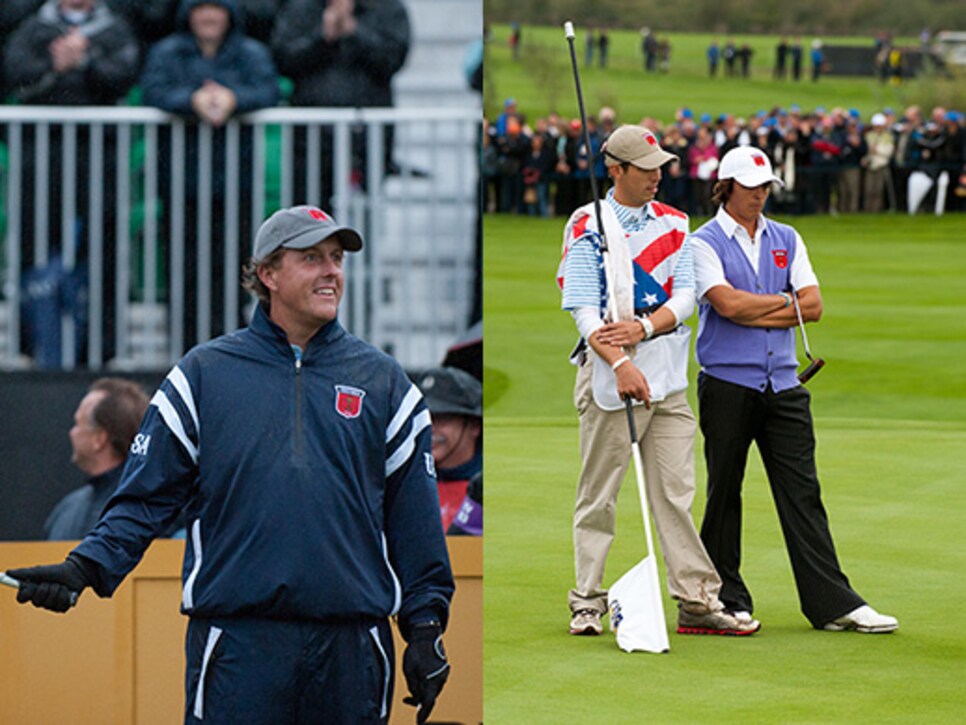 Fashionable, maybe? Functional, certainly not. The baseball jacket struck out in foul weather in 2010 and half the team went so far as to cut the sleeves off of their slickers because they were so uncomfortable. We're all for breaking away from the standard red, white and blues but the purple cardigan and pinstripe trousers had Rickie Fowler looking as confused as we were.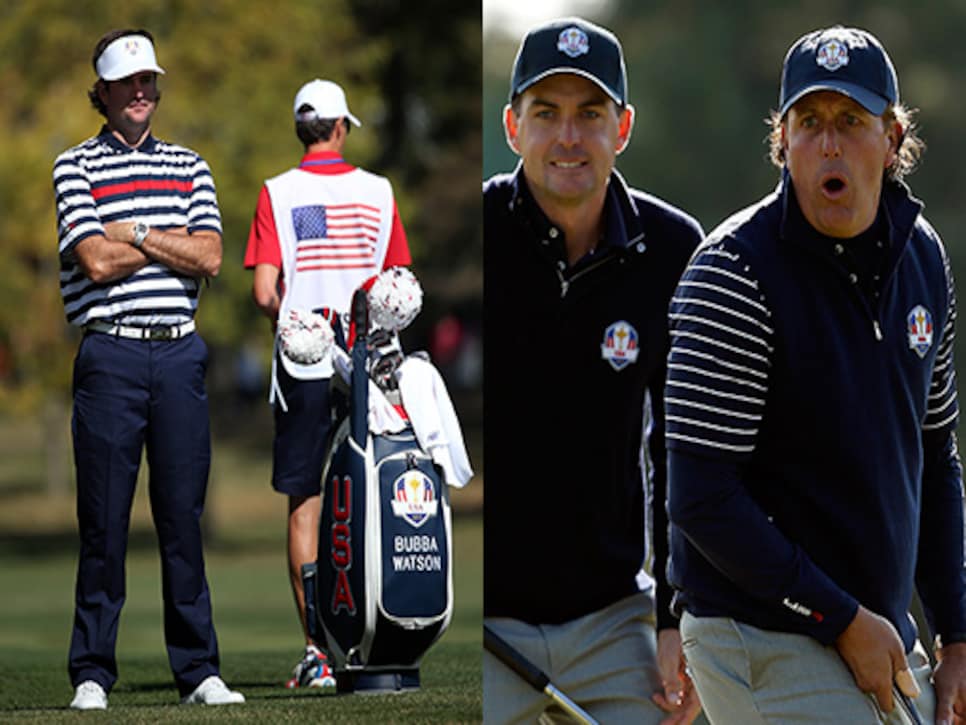 Ralph Lauren modernizes classic golf gear in 2012. Striped polos and sweater vests manage to make an appearance on both squads throughout the last decade, and RLX executes a modern twist on some of the game's standard styles.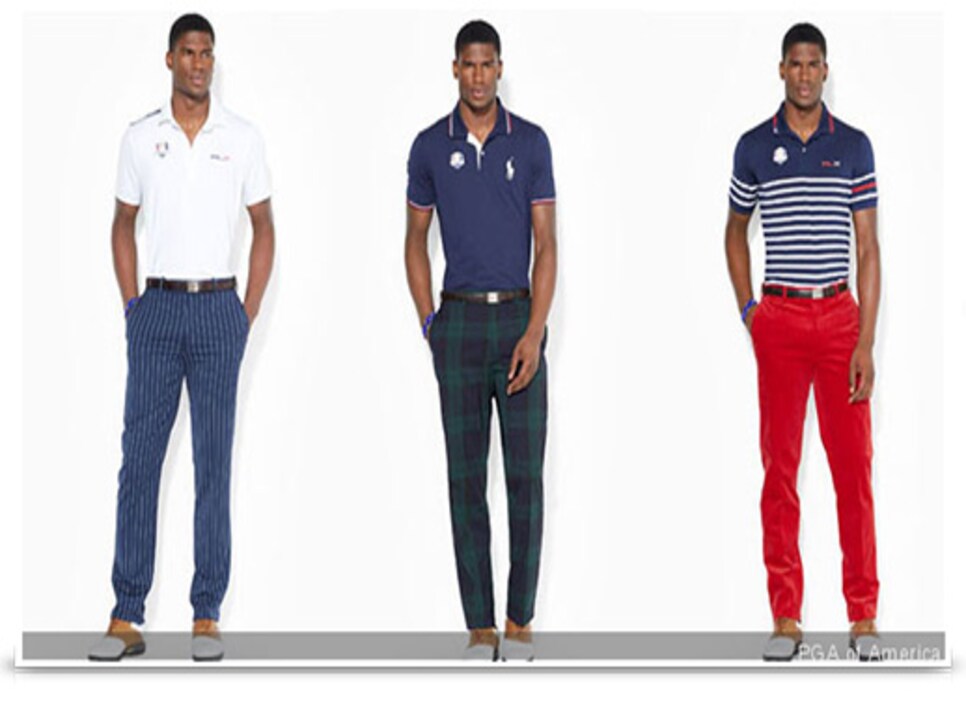 ____Ralph Lauren continues to pay homage to classic links looks while still modernizing some of the game's standard styles. Black-watch tech tartan trousers and engineered, color-blocked striped polos will make a strong statement for the U.S. team in 2014. This Sunday, we'll see if the men in the red trousers will be the ones hoisting this year's trophy.