The Loop
"The only other time the US Open was held at Bethpage, in 2002, Colin Montgomerie was complimented on his man breasts' and the strangely clothed Jesper Parnevik was informed that the Halloween Parade was held in October, not June," Lawrenson writes
"Sergio Garcia was at that maddening stage of his career when he was gripping and regripping the club.
"Hit it Waggle Boy!' cried one of those typically sympathetic New York types.
Lawrenson suggests an addendum to this first-tee sign at Bethpage Black: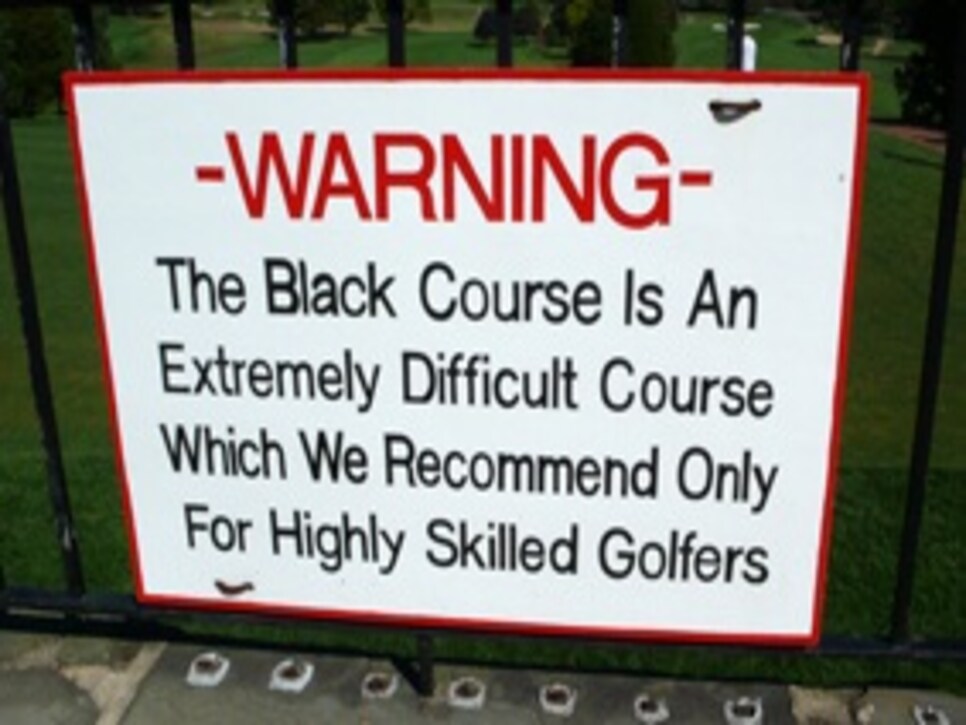 "PS - oh, and leave your sensitive side at home."