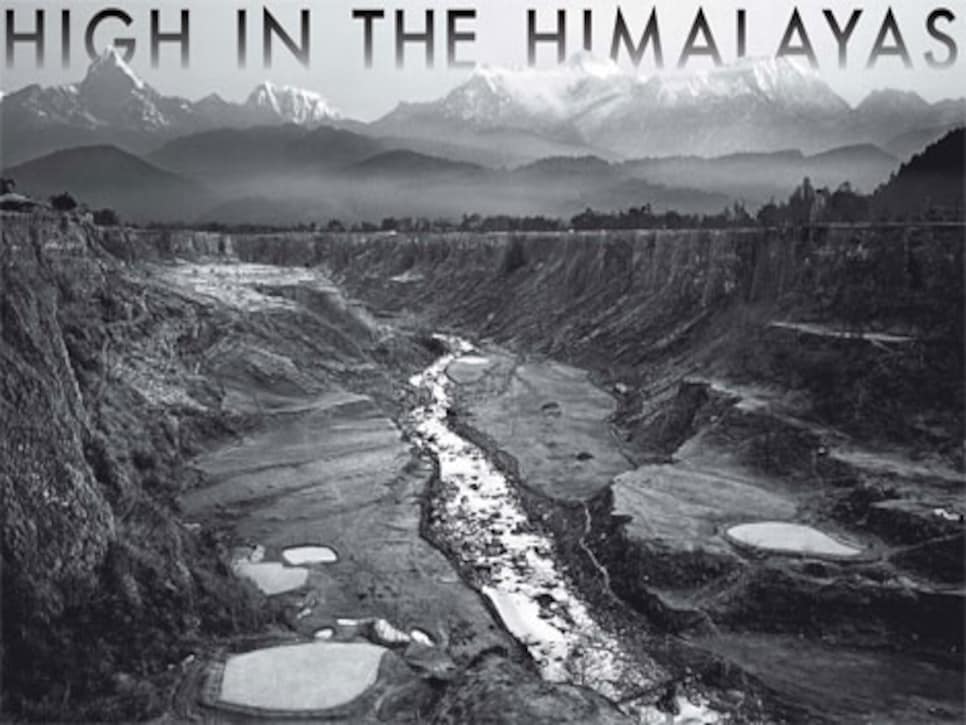 AUDIO SLIDESHOW: Senior Staff Photographer Dom Furore takes you behind the scenes on his journey to the Himalayas.
Spending a month in the Himalayan mountains of Nepal and China to take the photographs you see here was more than just an assignment. It was an adventure -- and not just because of the four days it took to fly 17,000 miles from Michigan to Asia. Pokhara, Nepal, is the other side of the world, literally and figuratively.
My plan was to spend four days in Nepal photographing two courses -- Himalayan Golf Course and the Yeti's Course at Fulbari Resort & Spa -- then travel to the Himalayan foothills outside Lijiang, China, to shoot the Jade Dragon Snow Mountain course for another four days. To get the images I wanted -- golf courses in the foreground with spectacular Himalayan backdrops -- I needed sun. It would take almost a month to get it.
So I acted out my Nepalese version of the movie "Groundhog Day." A local driver would pick up me and my friend and guide, Pat Lim, before dawn, every day. We'd make the 25-minute trek to the course -- it's lightly played at $30, elementary-age caddie included -- and wait to see if the mountains would break out of the clouds. When they didn't, we would stow our gear at the hotel and go into Pokhara.
By the end of the first week, the waiter at Mike's, the expat-run diner that became our de facto headquarters, didn't bother to take our order. He'd just smile and start cooking when we walked in.
After 20 days in Pokhara with virtually no contact with the outside world -- the only phone service was through operators who didn't speak English, and Internet service was sketchy at best -- I wondered how many more days I would have to wait to see the mountains. We got into place before dawn, and after three weeks of gray, the mountains finally lit up. I was high-fiving my assistant.
Luckily for me­ -- and for my patient wife -- the weather was gorgeous when we got to Lijiang. I probably shouldn't have been surprised: Organized, modern and mountainous, Lijiang is called "the Switzerland of China." Even its Old City has undergone a tourist-friendly face-lift. I checked e-mail at an Internet cafe and had shockingly good pizza -- and after a steady diet of yak, I was really ready for recognizable food.
But where the Nepalese were accommodating, the Chinese required lots of bureaucratic negotiating. When we got to Jade Dragon, there was nobody around. There was no way I was going to miss a perfect sunrise waiting for "procedure." So we hiked onto the course (and I mean hiked -- it plays 8,548 yards), and I got the pictures you see here. Knowing I got what I wanted, it was time to go home.
My only disappointment came at U.S. Customs. In Nepal I picked up some yak jerky for my son, to share with his buddies around the campfire. Turns out yaks are a kind of cattle, so the jerky was confiscated. Precautions against mad cow disease, you know. I'll pass on that kind of adventure.