News
High school teammates ace the same hole during season's first match
While some areas of the country are still figuring out the status of high school sports, in Arizona, the golf season is underway. And one school couldn't have had a more magical start.
Two teammates on the Phoenix Desert Vista squad made a hole-in-one in the team's first match on Tuesday. More incredibly, the aces came on the same hole, reported The Arizona Republic.
Ross Kocsis pulled off the feat first on the 156-yard ninth hole—the final hole of the match—at Arizona Country Club using an 8-iron. And coach Matt Russo snapped this photo of the smiling sophomore: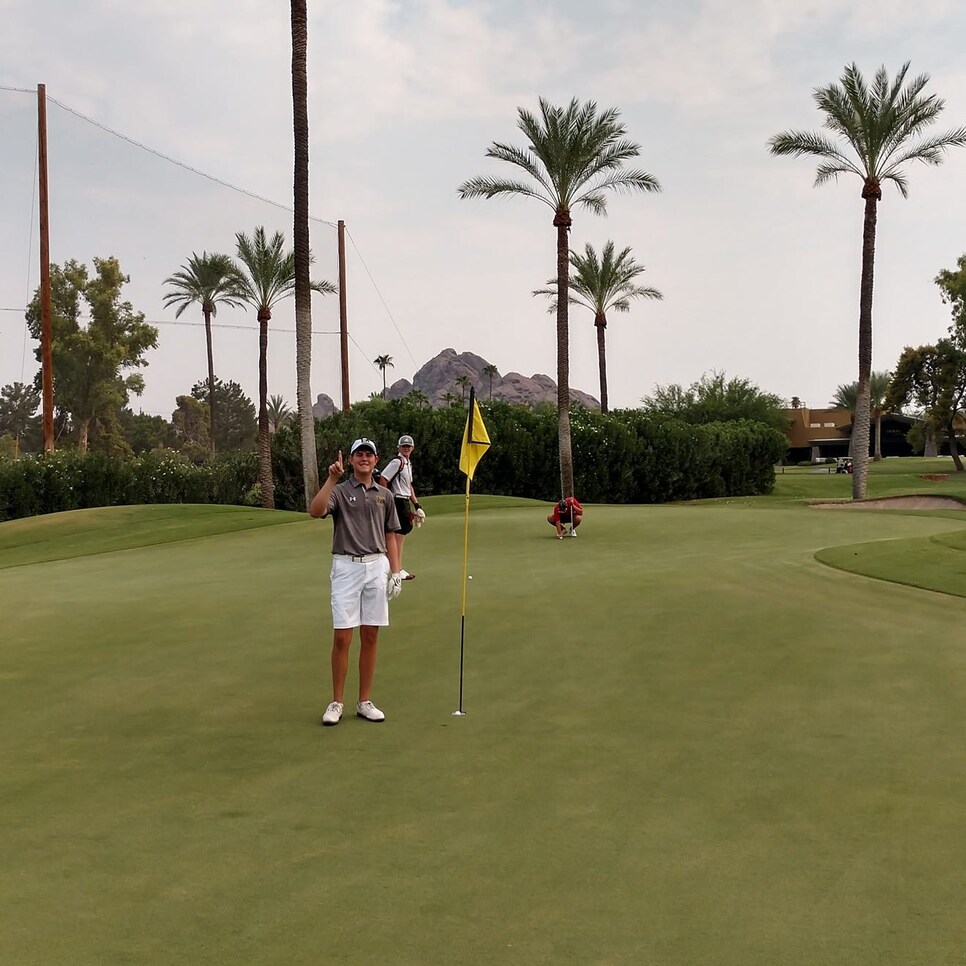 Moments later in the next group, junior Cody Bisetti matched his Thunder teammate. And again, Russo was quick with the camera: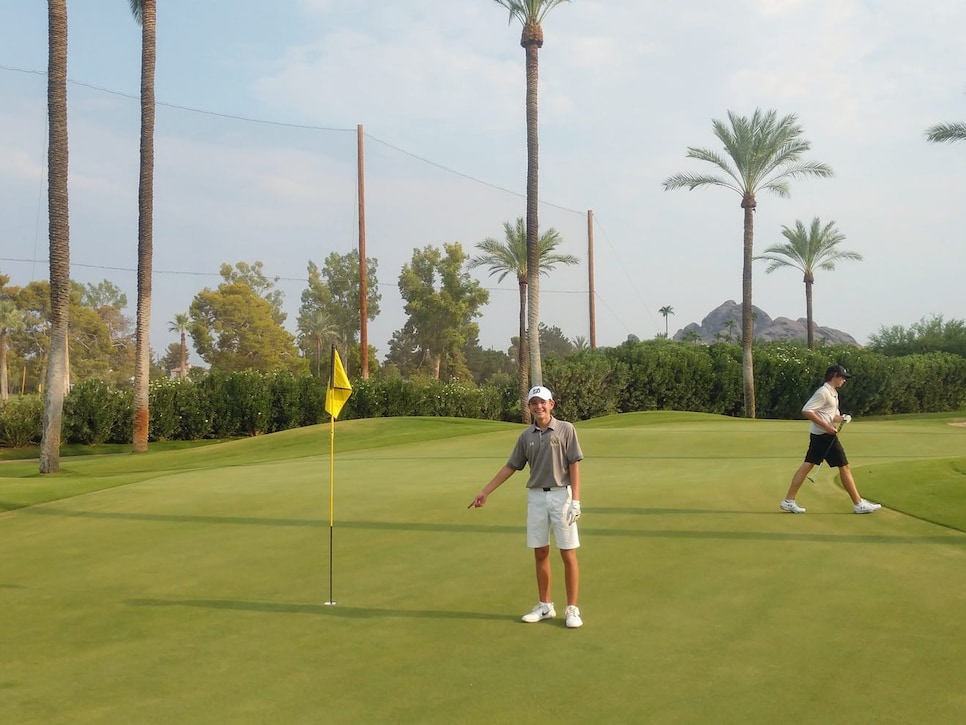 "It was insane," Bisetti told The Arizona Republic. "When I got to the ninth hole, I asked my coach if Ross actually got an ace or if it was a typo. I couldn't believe it. So I got up to the hole and my coach said, 'Show me what you can do.'"
That's some good motivational coaching right there. Russo wrote in a memo to the school the following morning, "If I had video of the actual shots, we would belong on SportsCenter."
Maybe so, coach. But we're guessing the guys are pretty happy with those photos. Good luck to the Thunder on topping that the rest of the season.