Equipment
High handicappers aren't getting fit for clubs, but new study says they might benefit the most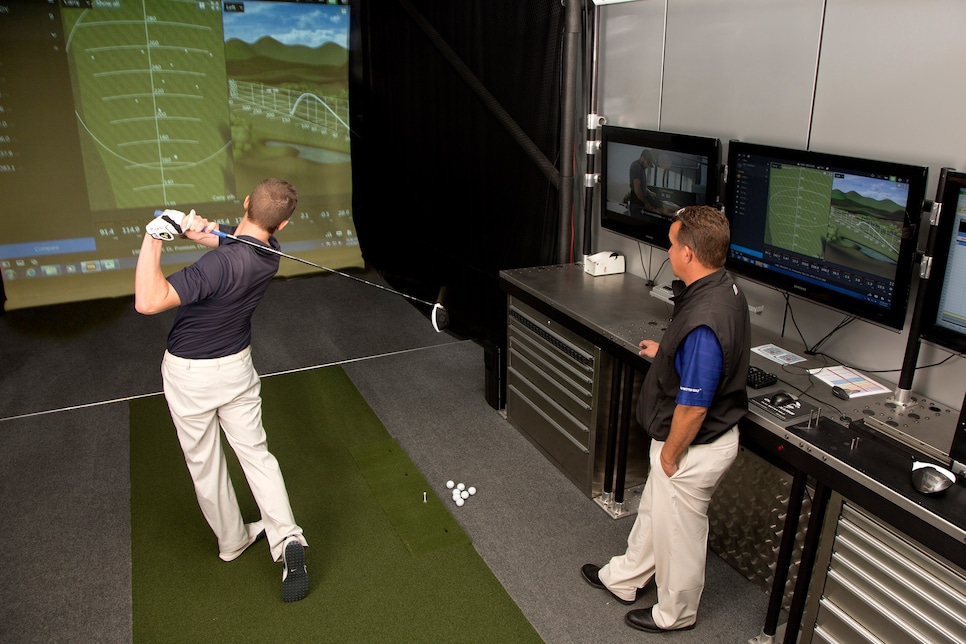 A recent clubfitting survey from industry research firm Golf Datatech suggests that of the one-third of serious golfers not getting fit for clubs, the largest percentage of them tend to have higher handicaps.
They're missing out, and not just by a little. According to an exclusive test conducted for Golf Digest by national clubfitting experts Club Champion, the handicap group that might just benefit the most from getting fit for the right irons? High handicappers.
In the study, players from three handicap groups were asked to hit a series of irons representing three different categories of irons: players, game improvement and super game improvement (SGI). While the study showed that each handicap group found a particular iron type that produced the most distance gain, the numbers showed that higher handicaps benefitted the most by hitting SGI irons. In fact, higher handicappers hit SGI irons 18 yards farther than players irons, and their horizontal dispersion was between 36 and 227 percent tighter compared to other categories of irons they hit. No doubt the larger face area, forgiving, wide sole, thinner face and low center of gravity produced more repeatable, high-flying iron ball flights and with that more confidence. (In the study, each player hit all the irons in the test while using the same shaft custom selected for their swing type.)
Said Nick Sherburne, founder of Club Champion, "Super game-improvement irons are about distance and consistency and that's what we're fitting these players for in most cases. But it's also nice that you can get that and still get the ball in the air."
Of course, according to the Golf Datatech study, among the reasons higher handicappers shy away from a clubfitting is that they don't play well enough to justify a fitting. These numbers provide one justification, so, too, does the increasing number of places to experience a fitting. A good place to start is our list of America's 100 Best Clubfitters. You might find a game that you didn't know you could have.