News & Tours
Hideki Matsuyama disqualified for use of non-conforming club at Memorial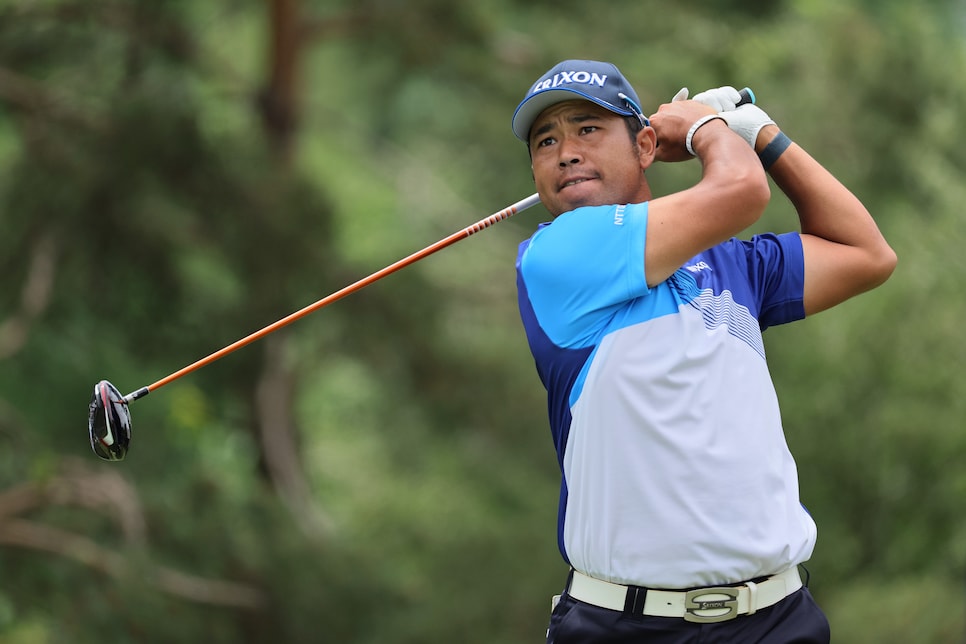 Hideki Matsuyama was disqualified Thursday from the Memorial for the use of a non-conforming club.
Matsuyama shot a three-over 39 through his first nine holes at Muirfield Village, but was pulled off the course before reaching the 10th. Tournament officials discovered early in the round that Matsuyama's 3-wood—with a face that had been covered in white paint—was in possible violation of the rules for applying foreign substance to the club.
Under the new Rules of Golf, had Matsuyama not used the club before being notified, he could have continued on. However, Matsuyama used the 3-wood on his opening tee shot.
Rules official Steve Rintoul explained that although the substance was believed to act as an alignment aid (foreign substances have been known to create greater distance) it still constituted a violation of the rules because the paint was considered excessive. Matsuyama was told about the potential issue on the second hole and reconfirmed what happened on the fifth. The reason he was not disqualified until the 10th is because tour officials needed to confer with the USGA about the violation.
"Our committee became aware through some pictures that were posted that there may be a substance that has been painted on the face of one of Hideki's clubs," Rintoul explained. "And we approached Hideki and went through the process. Hideki, are you carrying this club? Yes. Have you used this club? Because if he hasn't used the club, it's okay to carry a nonconforming club, you just can't use it. Have you used this club? Well, the poor guy has played one hole, and he managed to use it off the first tee.
"At that point, without jumping to too much conclusion with the club and what exactly what was done to the club, I met Hideki at the fifth tee. The damage was done. One shot and it's a disqualification."
Matsuyama, 30, earned his first career tour victory at the 2014 Memorial. This is the first DQ of his PGA Tour career.