Defending champ update
Masters 2022: Hideki Matsuyama is doing everything he can to get healthy for Augusta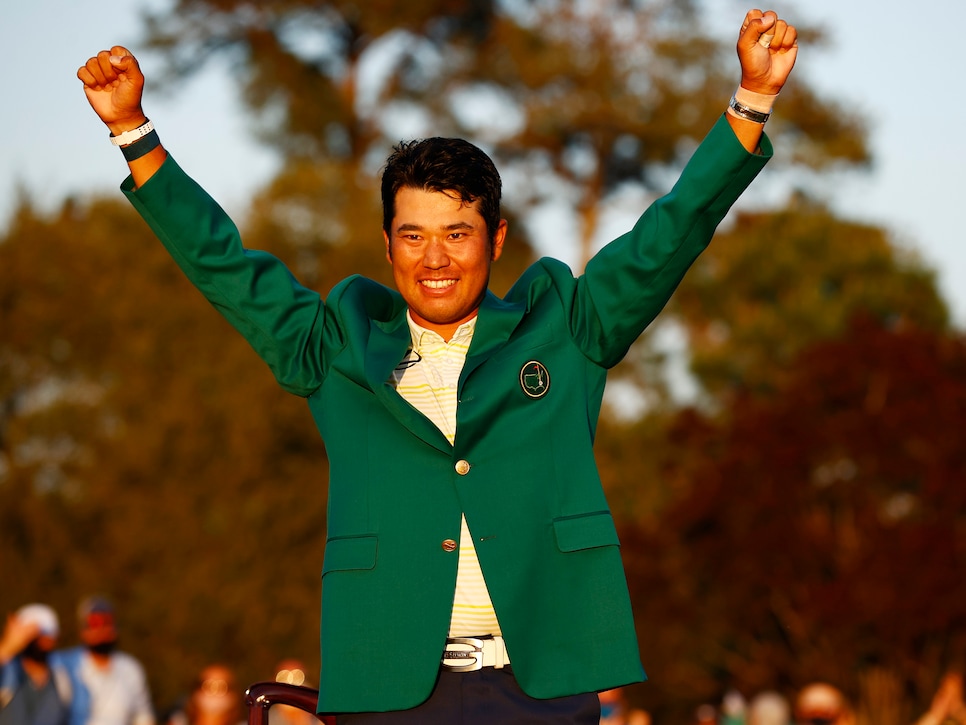 Reigning Masters champion Hideki Matsuyama withdrew from the Players Championship earlier this month less than an hour before his first round was scheduled to begin, and the question since has been whether lingering back issues would be resolved in time for him to return to defend his Masters title in April. On a conference call with reporters Tuesday afternoon, Matsuyama had an answer:
Matsuyama's current plan is to play in next week's Valero Texas Open as a tune-up for Augusta, but he admitted that he hasn't been practicing exactly the way he wants.
"I've been receiving a lot of treatment, getting prepared," he said. "Yesterday was the first day that I've been able to have a good practice session. So the remainder of this week and next week, I'll do my best to prepare well so I can defend my title at Augusta. ... I haven't been able to practice as much as I'd like, but what I have been doing, I feel like I'm on the right track. Hopefully I can find that same form that I started the year out with."
Matsuyama endured a short slump after his Masters triumph, but fully regained his form in the fall, winning the Zozo Championship in October. He went on to win in January at the Sony Open in Hawaii and is currently ranked 12th in the world, two spots higher than after last year's Masters. His two tour wins in the 2021-22 season have him fourth in the FedExCup standings.
Matsuyama called his Masters win "a great blessing" and remarked on the warmth he's felt at galleries around the world.
"How it's changed my life is a good question," he said. "I haven't really figured that out yet. I know I'm a happier person. I've also noticed people have received me differently ... the one impression that I've had this past year is how people have embraced me and received me and cheered me on."
Winning the Masters also comes with several traditional obligations. Most winners give one of their clubs to Augusta National, and Matsuyama said that he sent them his 56-degree wedge because he used it frequently that week. The Champions Dinner also will be his responsibility this year, but when asked for his plans, he said that he hasn't quite finalized the menu and wasn't ready to make a big announcement. The food, though, isn't his biggest concern.
"I'm looking forward to it, of course," he said, "to be with all those great past Masters champions. But at the same time, too, [I'm] very nervous about the speech I'll be giving."