The Loop
Hidden treasures: The best non-Open links in Scotland
Scotland is the birthplace of golf, and the country's beautiful courses serve as a testament to the cultivation and custody of the game.
Alas, while the sport is an inclusive affair, its rotation for British Open venues is not: only nine courses are employed as championship hosts.
As such, the viewer at home can be kept in the dark from some of Scotland's premier playgrounds.
That is, until now. Here are the best and brightest non-Open courses in Scotland:
Royal Dornoch G.C. - Championship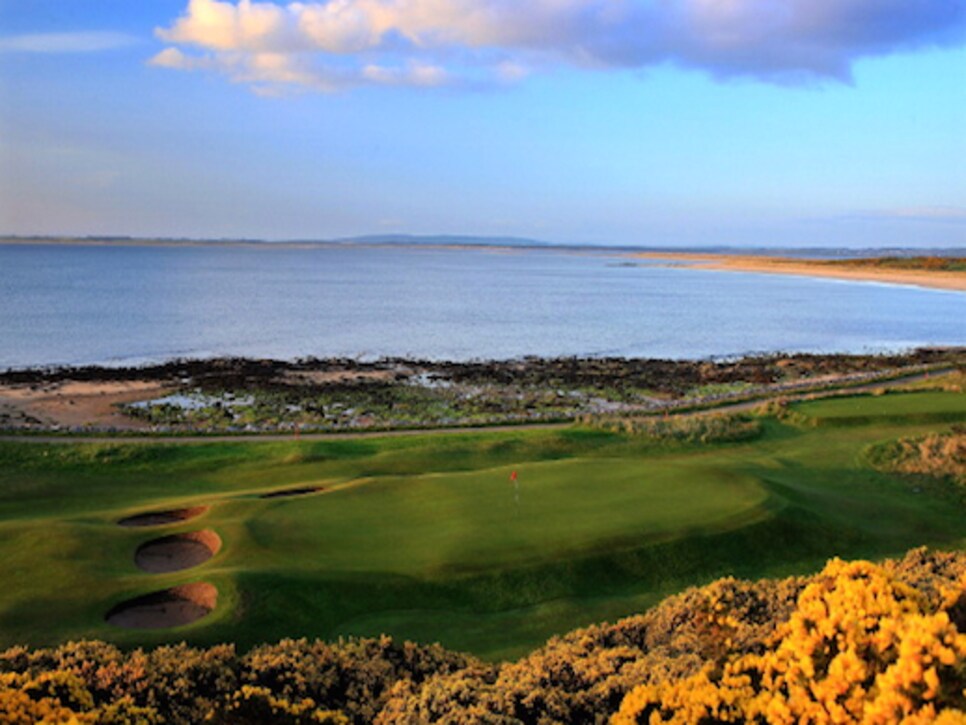 Dornoch comes in at No. 6 on Golf Digest's Best Courses in the World list, holding the top rank for all Scottish links. Which begs the question: why isn't the Open contested on its confines?
Simple: infrastructure. Or rather, the lack thereof.
The population of Dornoch hovers around 1,000 strong. While it's remote serenity provides a perfect wedding landscape for the likes of Madonna and Guy Ritchie, it's not exactly up to the standards of a major sporting event. (Note: Google tells me these two are no longer together. Who knew? Besides me, obviously.)
The course itself is breathtaking. The natural terrain offers rolling hills and shoreline, coupled with the adjoining waters from the coast of the Dornoch Firth.
Yet Dornoch is more than just aesthetics. The course calls for accuracy, rewarding well-played shots but delivering swift justice to wayward endeavors. Most of the greens are elevated, which is a rarity in Scotland. These greens left a mark on Donald Ross, who grew up in Dornoch and worked at the course for many years. Many of Ross' American designs are infused with characteristics inherent to the Dornoch links.
Tom Watson, who is an honorary member at the course, once called Dornoch the most fun he's had playing golf. For those serious about the game, Dornoch is worth the journey.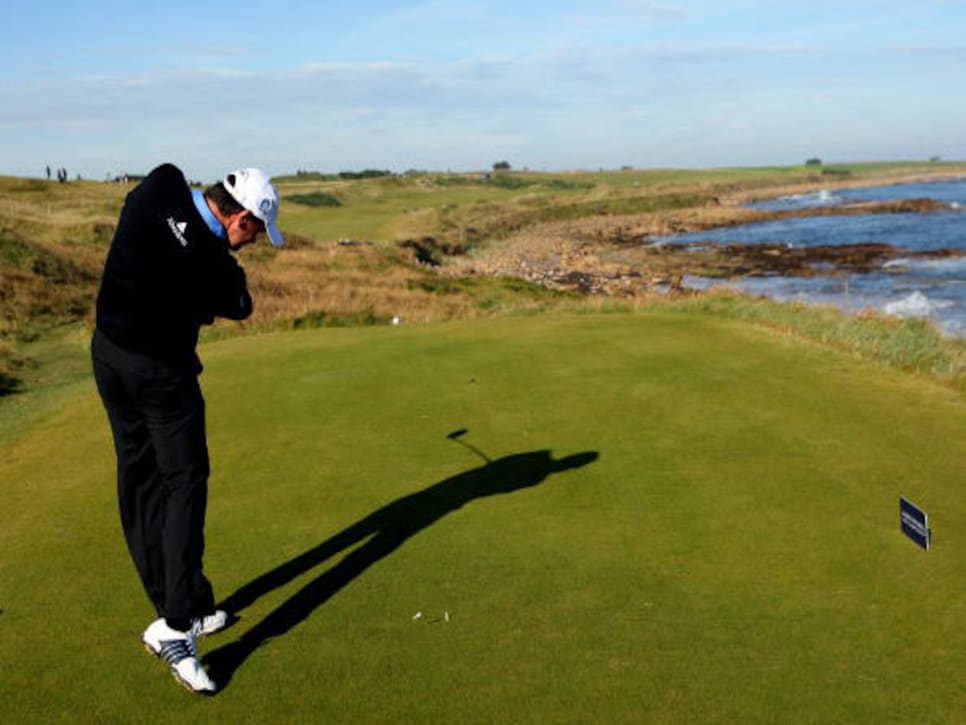 Designed by renowned architects Kyle Philips and Mark Parsinen, Kingsbarns - named for the area's utilization of, you guessed it, farming and storage barns - opened to the public in 2000. Despite its status as new kid on the block, the course has received glowing praise.
Residing seven miles outside of St. Andrews, Kingsbarns boasts theatrical views of the North Sea. Even with undulation reminiscent of a Pete Dye concept, you don't need to be a scratch player to enjoy this course.
It has received a few knocks from critics for altering the landscape during construction, an approach that, while popular in the States, remains taboo in Scotland. Nevertheless, it's successfully been a part of the Dunhill Links Championship since its inception, and is slated to host the Women's British Open in 2017.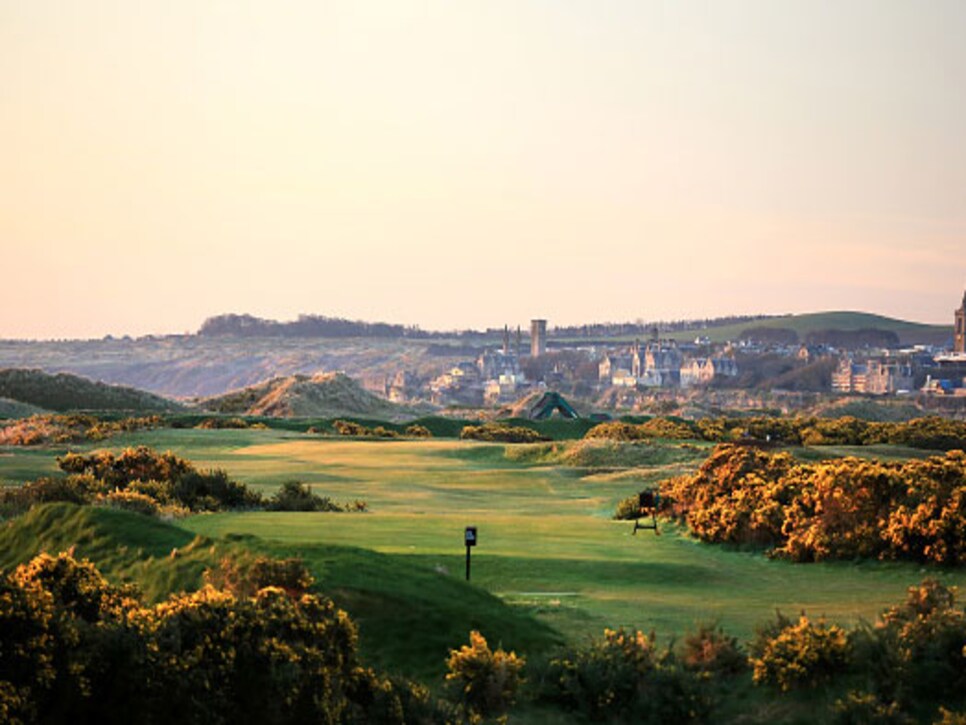 "New" is a relative term, as this course was opened when Grover Cleveland was president. For you non-history buffs, that's 1895.
Overshadowed by its older sister, this Old Tom Morris layout has plenty of intrigue and aura. As sacrilegious as it sounds, many locals prefer the New Course due to its more distinctive and modeled design versus the Old's sweeping, open real estate. Moreover, it's not as inundated with tourists, and is less than half of the price of the Old Course's green fees.
Though it measures shorter than the Old Course, the tighter fairways and smaller greens makes the New challenging in its own right, warranting the visit.
North Berwick G.C. (West Links)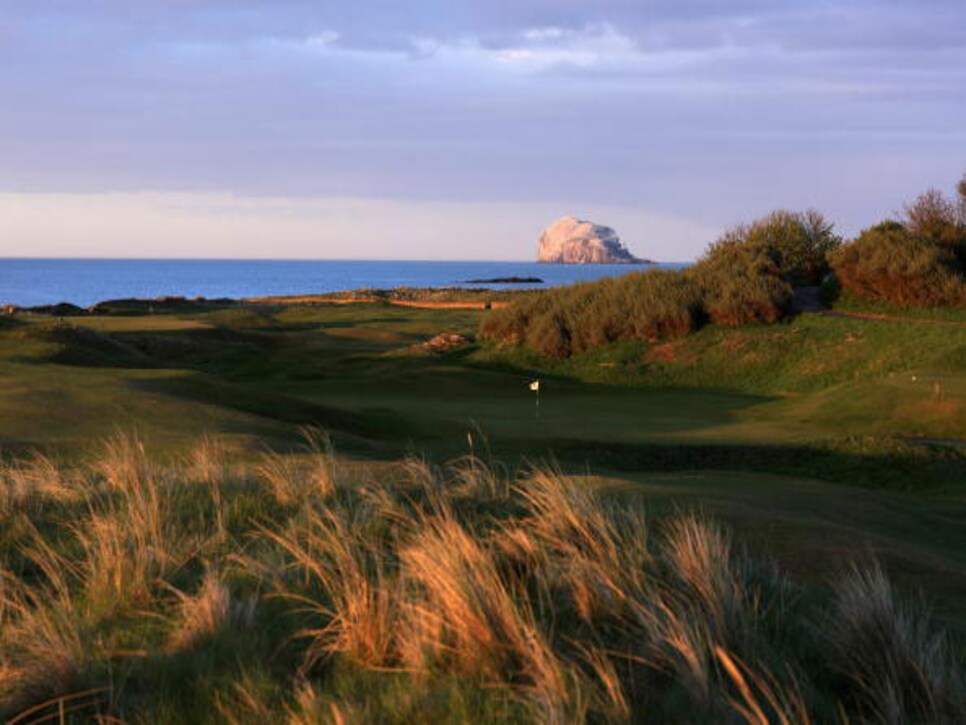 Simply put, North Berwick is an entertaining amphitheater for golf. The course is on a narrow piece of land, with the horizon dominated by Bass Rock (an island in the bay) and North Berwick Law (a volcanic hill). Although the property is tight, the holes themselves are not, and the rough is minimal. Additionally, each of North Berwick's holes have a unique, identifiable feel, a sentiment not all Scotland courses can promote.
For a place that flies under the radar, North Berwick is habitually listed as a favorite for those that make the pilgrimage to golf's Holy Land.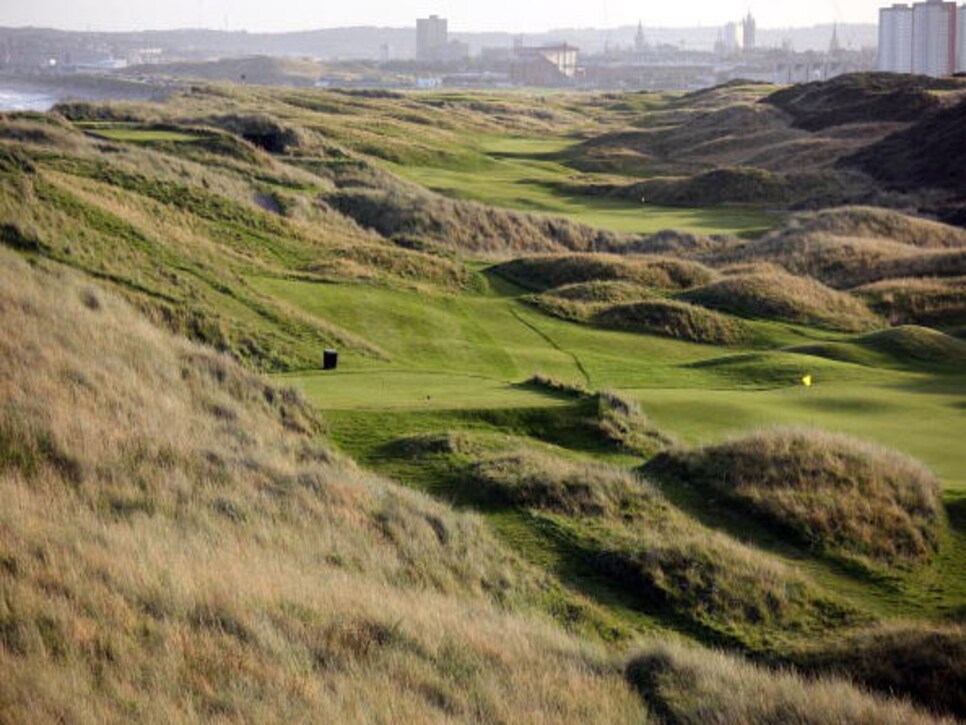 At first glance, this course won't strike you as particularly memorable. But, like oysters or Nick Faldo, Aberdeen grows on you, and it is constantly named as one of the more underrated links in the country.
There's something to be said about it's unassuming, "Here it is, come and get it" set-up, and Aberdeen's front side has been cited as the best opening nine holes in the game. The back nine isn't shabby either, but loses some appeal for going inland.
Players struggling with iron play will have a nightmarish time around Aberdeen, with multiple bunkers guarding a fair amount of greens. Even though it's never held an Open, it has hosted the Senior British Open, Walker Cup and Scottish Open, and is a viable test.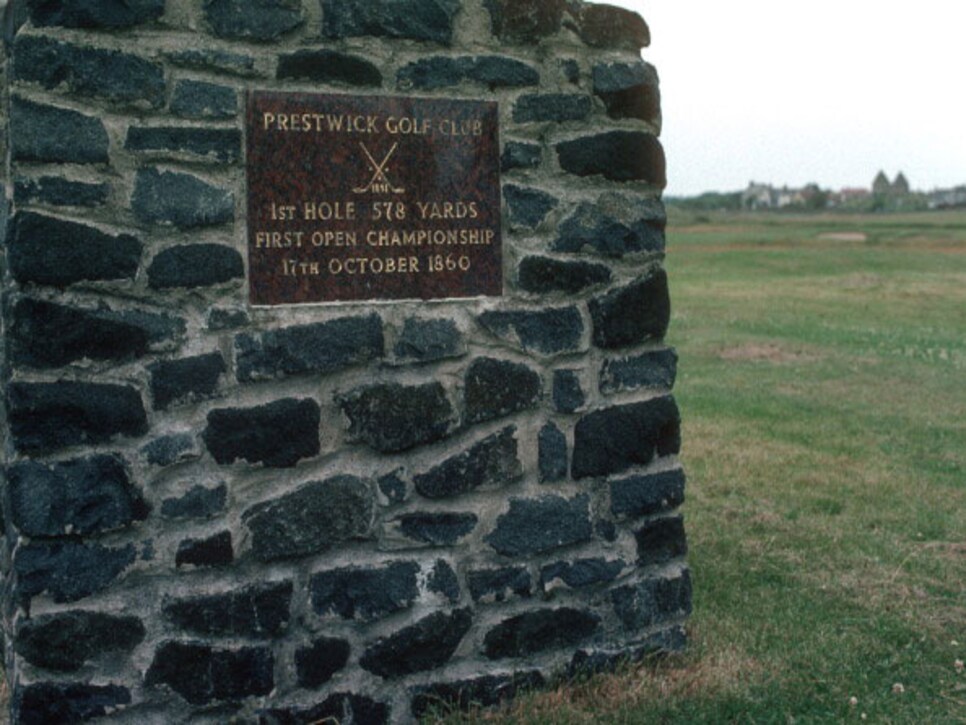 Technically speaking, Prestwick, entertainer to 24 Open championships, should be disqualified from this list. Given it's been 90 years since it's last Open appearance, we are making an exception.
Prestwick is a must-see destination for historians and scholars of golf. The Open Championship originated here, hosting the first 12 tournaments. Old Tom Morris designed and maintained the course, and won four Opens at the site.
Unfortunately for Prestwick, the course was constructed without consideration of a gallery. Following issues from spectator control in the 1925 Open, the course was essentially banned from holding the competition again.
As for the course itself, it is often compared to Muirfield. The condition of the grounds are second to none, and Prestwick features some of the deepest bunkers in Scotland. Just for the tour of the Prestwick clubhouse, put this course, which sits 30 miles outside of Glasgow, on your Scotland itinerary.
Gullane Golf Club (No. 1)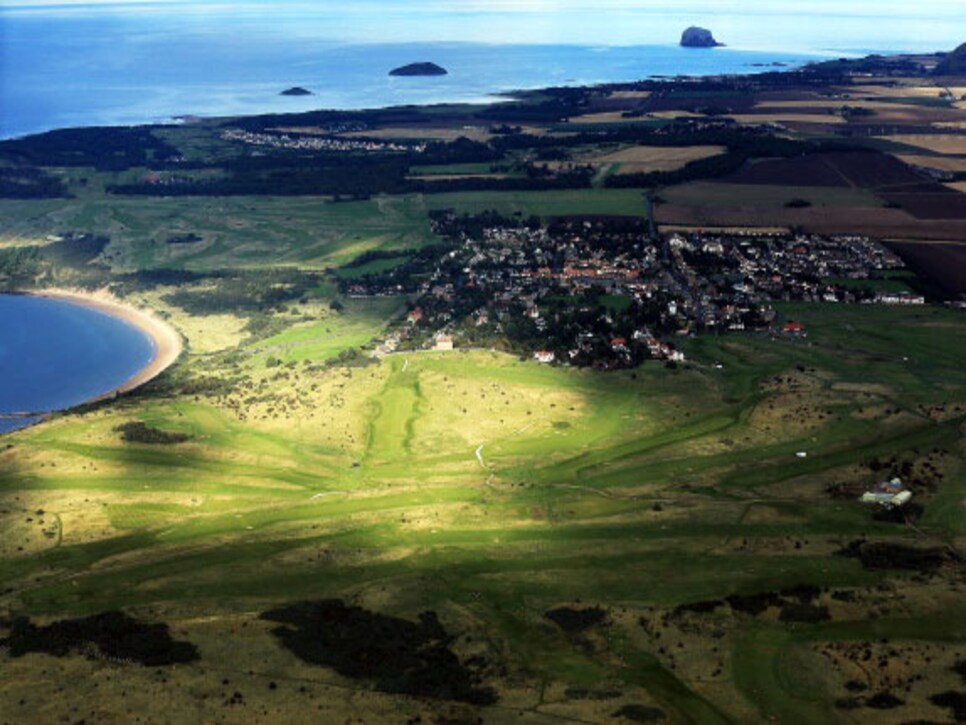 Gullane gets overlooked thanks to its proximity to Muirfield, which lies a mile up the road. A shame, for Gullane is a championship course is every essence of the designation.
Gullane's character is unparalleled, offering hilltop views of the course - as well as neighboring links Muifield and Luffness - and featuring old tank traps installed to protect Scotland from invasion in World War II.
The course has a variance of elevation change between holes, and, with a windy location, you will read reviews claiming Gullane wasn't the most enjoyable of rounds. Conversely, with well-maintained fairways and true greens, Gullane is versatile to the novice and serious golfer alike.
Make sure to pencil in time to visit the Heritage of Golf Museum while you're at Gullane for a detailed illustration of golf's beginnings.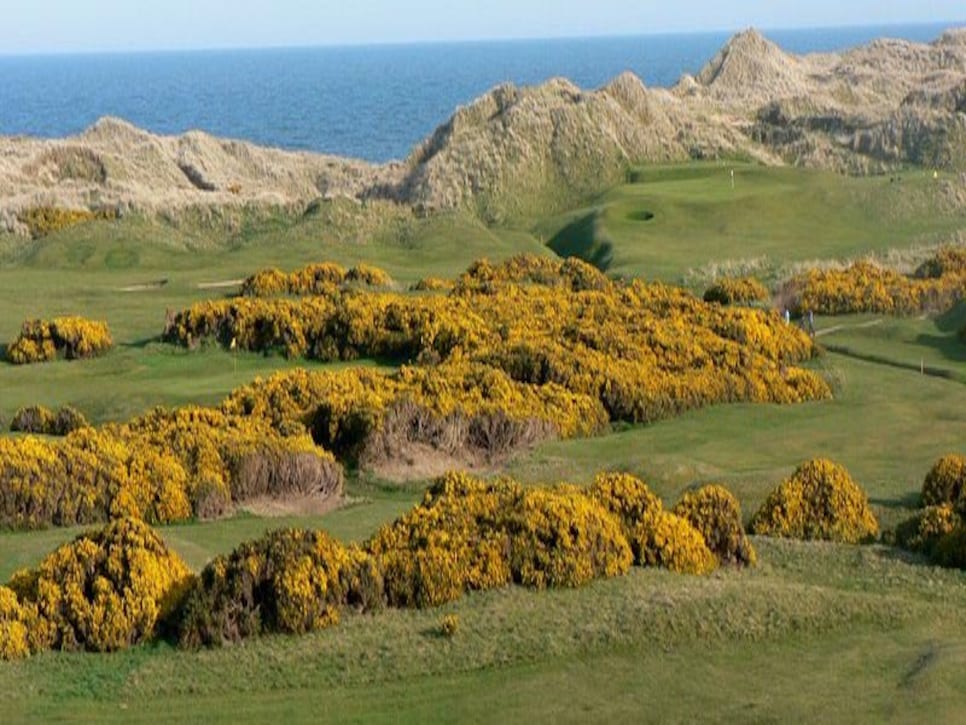 Cruden is a divisive course. Some view it as a Mickey Mouse design, with unnecessary quirks and ancillary course features; others look at Cruden's idiosyncrasies as a defining individuality, calling the course a crown jewel of the region.
I tend to be in the middle of this spectrum, with a tad lean towards the latter end. Yes, some hole designs are head-scratchers, and the course's narrow fairways can swallow up double-digit handicappers. Yet the voluminous views of the course and coast are up there with any Scotland has to offer, the par 3s are memorable and the greens are consistent. Even accounting for Open courses, Cruden Bay cracks my top-10 links in Scotland.