The Loop
Hey Tom Brady, we've mapped out the perfect golf itinerary for you during your suspension
So Tom Brady was suspended for four games by the NFL for failing to cooperate with the league's investigation of "Deflategate." Was the suspension right? Who knows? Golf rules are hard enough to keep track of, so we'll leave this debate to the football cognoscenti (although as Jets fans, we thought eight games had a nicer ring to it).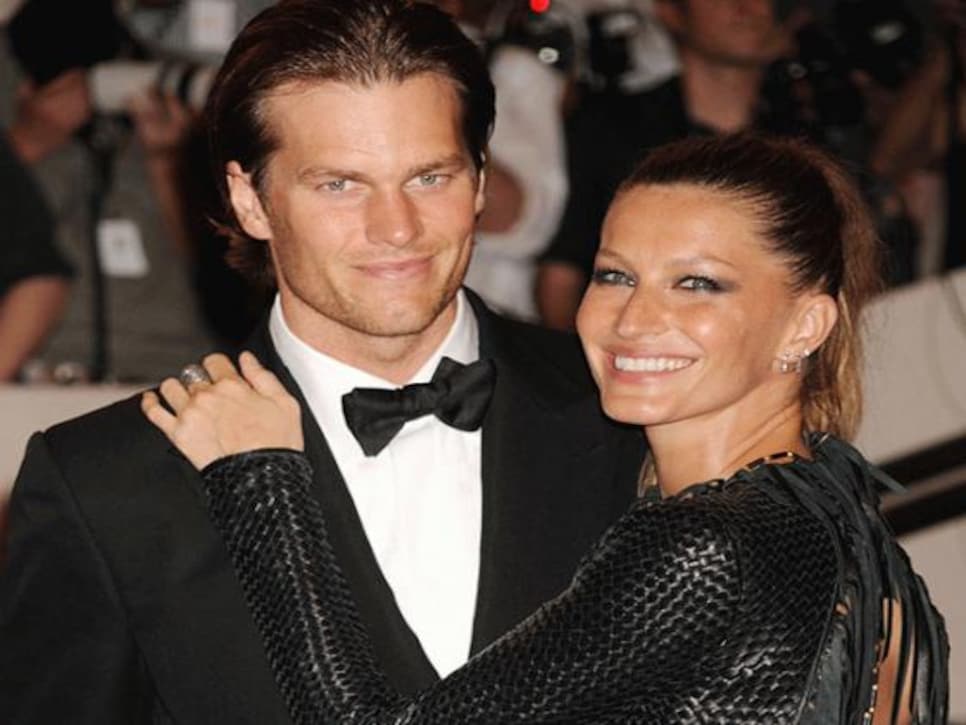 That's where we can help. Assuming that Brady will want to support his team while he's out, we've mapped out a reasonable itinerary for the 8-handicap based on the location of Patriots' first four games, and their proximity to a course on Golf Digest's list of America's 100 Greatest Courses (of course there are closer options, but c'mon, the guy's married to Gisele! He's not one for settling).
Thursday Sept. 10__The embattled Pats begin their title defense at home in the NFL's Thursday night opener against the Steelers. The good news is kick-off isn't until 8:30 p.m., so Brady could presumably tee off in the afternoon and even drive a bit. We'll send him south to the links-likeKittansett Club,__ ranked 84th on our list of America's 100 Greatest, and another creation of Shinnecock architect William Flynn. After a day knocking it around with the ocean breeze against his face, Brady might not even mind that his quarterbacking duties are being manned by a guy named Jimmy Garoppolo.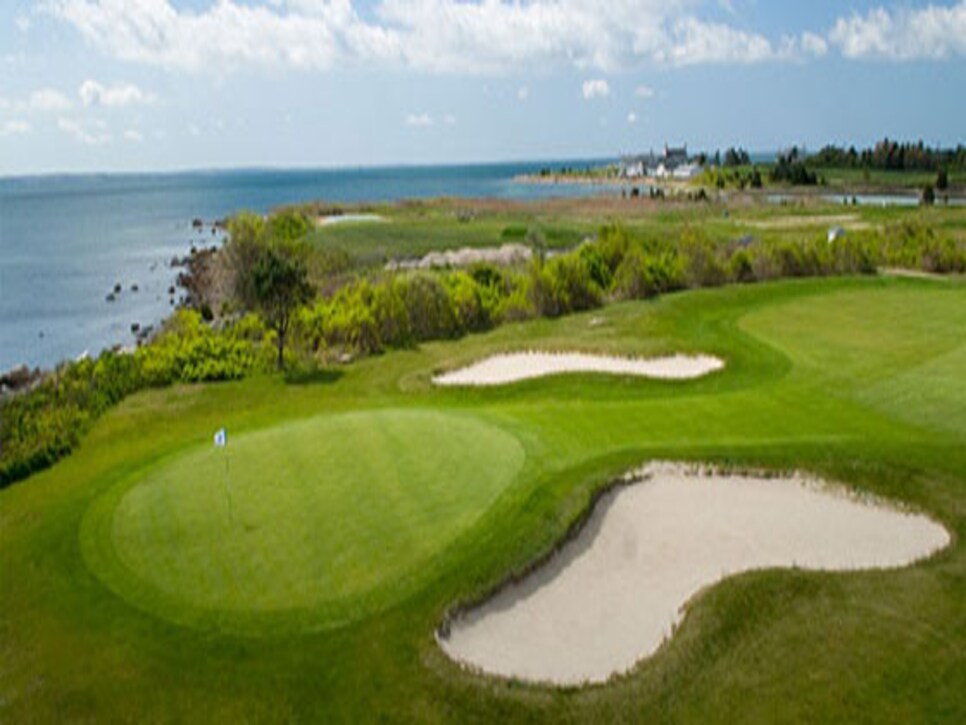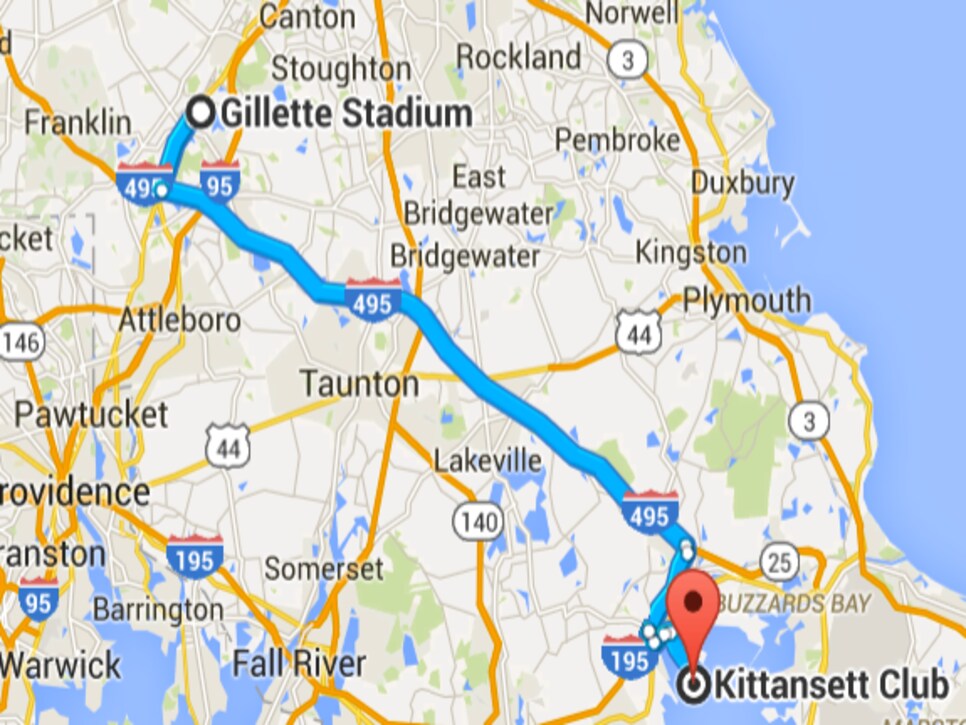 __Sunday, Sept. 20__The Pats' first road game of the season takes them to Buffalo to face Rex Ryan and the Bills. Logistically, this will be the toughest 18 to get in since kick-off is at 1 p.m., and this being Buffalo, we're not exactly overflowing with great options. That's why we're sending Tom east to Rochester and venerable Oak Hill CC, the brawny Donald Ross course ranked 16th on our list. It's a bit more than an hour's drive, so Brady's going to have to be off the blocks at this perennial major championship venue no later than 7 if he wants to be back in time. Then again, does he *really *need to be there right at the start? We're talking Oak Hill here. And it's the Bills!
__Sunday, Sept. 27__The Pats are back home against the Jaguars, and it's another 1 p.m. start, so Tom will again be pressed for time. The good news is Boston Golf Club, ranked 74th on our list, is a mere 30-minute drive away in Hingham. And it'll be worth it. Golf Digest Architecture Editor Ron Whitten  refers to Boston GC as a "modern-day Pine Valley, massaged by architect Gil Hanse and his team from dramatic coastal topography with gashes of unsullied sand."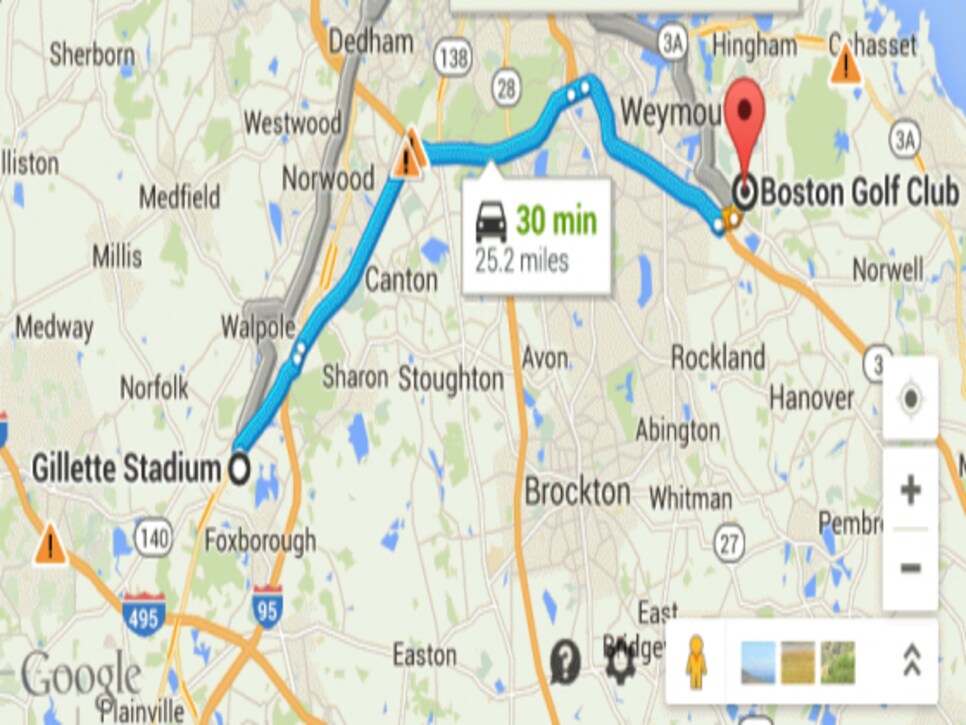 __Sun. Oct. 11__Following a bye week, the last game of Brady's suspension will bring the Patriots to Dallas to face the Cowboys and their own golf-loving QB Tony Romo. Dallas has plenty of great golf options, but the best and closest is Dallas National GC, the Tom Fazio design ranked 61st on our America's 100 Greatest lost. According to Golf Digest's Whitten, Dallas National is worthy of U.S. Open consideration, so we know Brady will love it. The best part is kick-off isn't until 3:25 local time, so maybe Romo can play, too?