The Loop
He's the No. 1 player in the world. Can't we spell his name correctly? (It's Spieth, not Speith)
Spelling, as someone once noted, is difficoult chalanging hard. I recall that in 1997, when Washington State University's football team qualified for its first Rose Bowl appearance since 1930, a sign held up by a member of the Cougar faithful read, "After 67 years, it's our DENSITY." OK, maybe it wasn't misspelled.* But I digress.
This brings me to the matter of Jordan Speith, as he is known to far too many of his fans, some of whom would like to date him. Or even marry him. Imagine the surprise were one of them to actually realize her dream and take his last name only to discover that she doesn't know how to spell it.
Go on Twitter and do a search for "Jordan Speith" and look for yourself. One Tweet claimed, "I just want to be Jordan Speith." You can, sir. Just change your name to Jordan Speith. It's not taken, at least by anyone famous.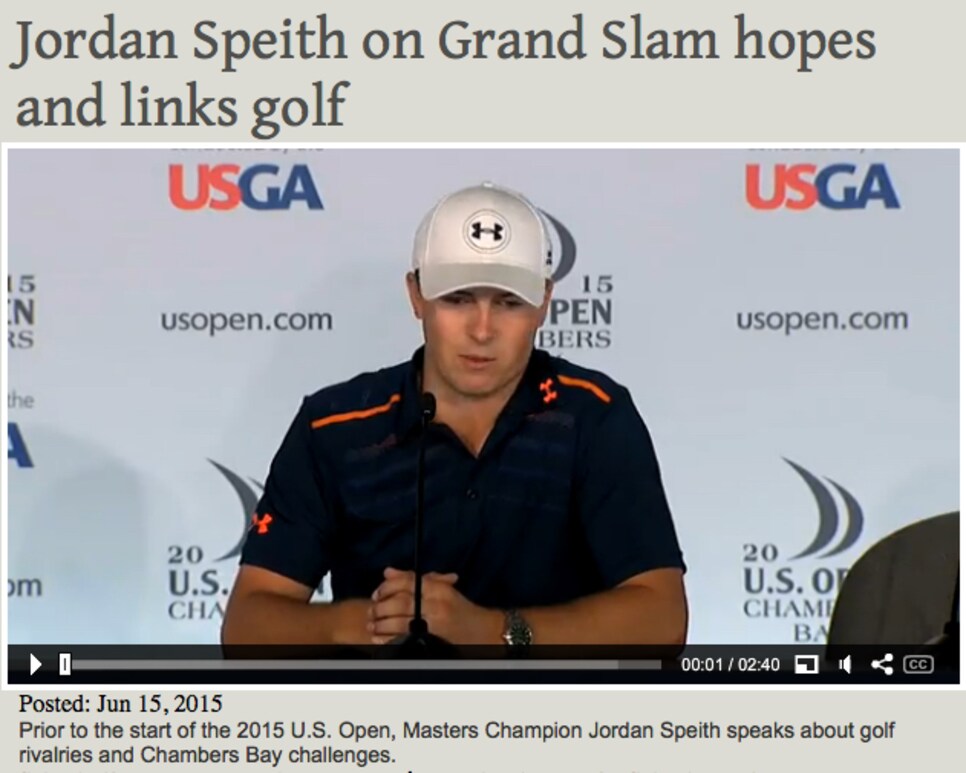 Google "Jordan Speith" and ignore the question that arises, "Did you mean Jordan Spieth?" The number of results for "Jordan Speith" is 83,700.
The screenshot above was taken from a well-known golf website, two months after Spieth won the Masters by four strokes in record-setting fashion. All of us are guilty of typographical errors, but the caption doubles down, suggesting a misspelling, not a typo.
Is "I before E except after C" (which is called a mnemonic, incidentally; good luck spelling that correctly) not taught in schools any more? Understandably, neighbors, there are exceptions.
That said, a reminder: Jordan's last name is spelled "Spieth." I before E. He's No. 1 in the World Ranking. It's not that hard.
Jordan, incidentally, is one of five in a family of Spieths, not Spieth's. Apostrophe abuse is a lesson for another time.
*In the event any of the WSU faithful is angered by this, my mother attended Washington State and was among the most literate people I've ever known. It was a joke.