The Loop
Here's your (very small) chance to get tickets to the 2018 Masters!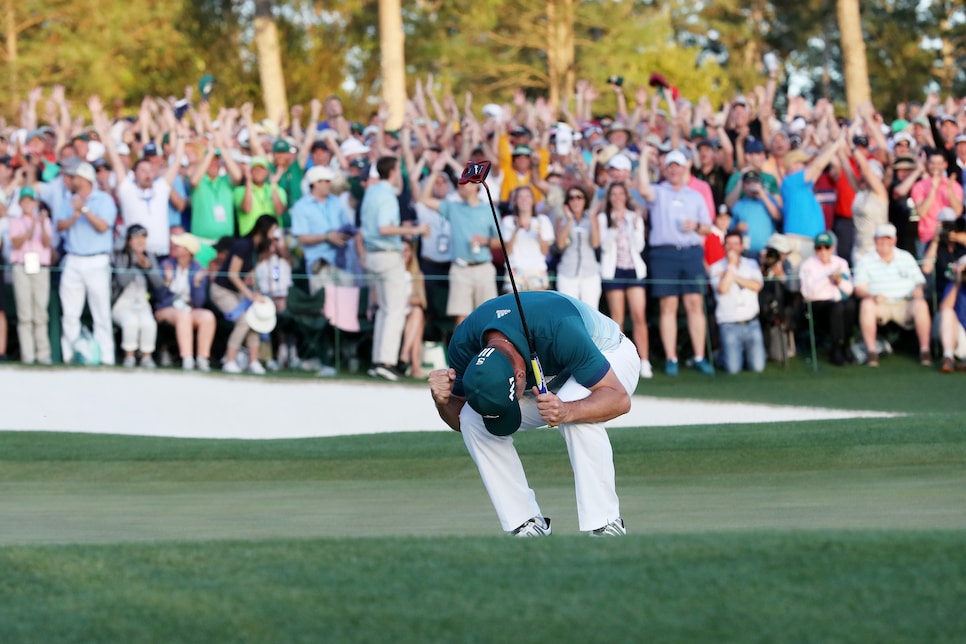 As Golf Digest's Dave Kindred recently wrote, most fans fortunate enough to attend the Masters have a good story about how they obtained one of the toughest tickets in sports. But there's a simpler way -- at least, in theory -- to get on the grounds at Augusta National without tracking down that distant relative who has an in. Get lucky.
On Monday, applications to enter the lottery for tickets to the 2018 Masters became available. And although you probably have about the same chance of winning your state lottery as you do getting into the actual tournament, it's worth a shot. Can't you just picture yourself giving a Sergio Garcia-esque reaction if your name gets drawn?
Here, we'll even provide the link to get you started on Masters.com. Once you're there, you create an account and then you can request tickets for each day of next year's event. For Monday, Tuesday and Wednesday (those people got hosed this year with bad early-week weather), you can request four tickets per day at $75 each (Up from $65 last year). For actual tournament days, you can request two tickets per day at $115 each (up from $100 last year).
Even with the increase in prices, these tickets are a steal. But again, you have to get lucky. Really, really lucky.
With a June 1 deadline you have exactly one month to enter. Shortly after that, you'll find out if you'll be one of the fortunate ones at Augusta National next year.
So tell your friends about entering the 2018 Masters ticket lottery! On second thought, don't tell your friends. Your long odds need all the help they can get.