The Loop
Here's why you should root for the lone Brazilian in the Olympic golf field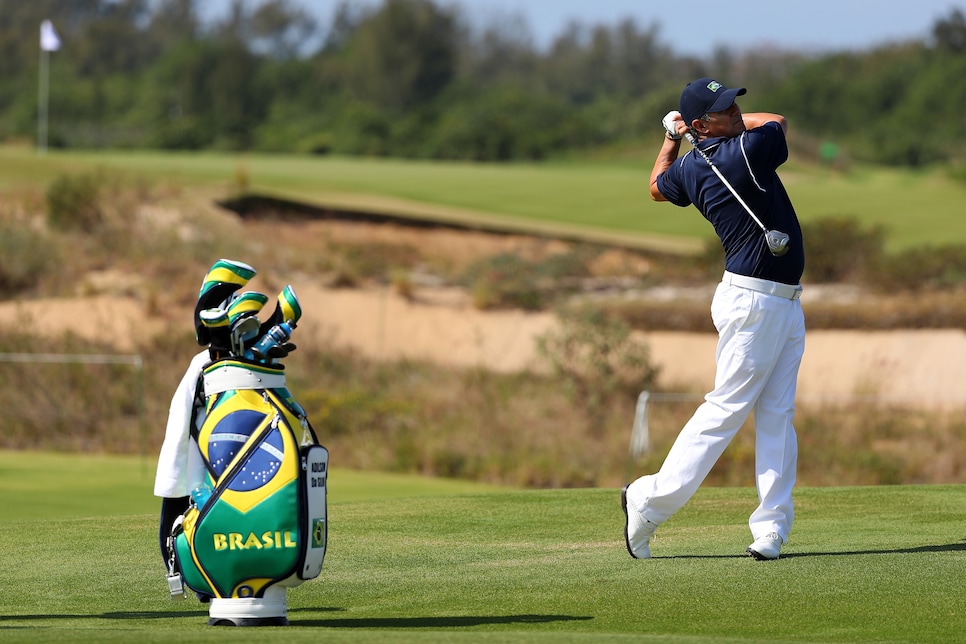 Historically, golf has been an aristocratic game. One of the ambitions of the sport's return to the Olympics is to change that. Golf wants to ingrain itself as a recreation of the people, a pastime whose resources are available to all. And this ideal could not ask for a better spokesperson than Adilson da Silva.
Da Silva is the lone Brazilian in the Summer Games golf competition, in the field due to the event's mandate that the host country be represented in every contest. But da Silva's backstory more than merits Olympic consideration. He got into golf not for fun, but as a way to survive.
"If we found golf balls, we would sell them for pocket money," he told the AP. "My parents didn't have much, so we had to do a bit of work. It teaches a good lesson. It was great fun. I used to go with my brother and friends. It teaches you to work a bit, to get things by working for it."
Eventually da Silva became infatuated with the game, and played anytime he could. One problem: clubs weren't exactly accessible in his neck of the woods. So da Silva would head to the course with a unique set of sticks, literally and figuratively.
"We used to cut the branch of a tree in the shape of a golf club," da Silva said. "It was a proper head, you just had to shape it up nicely. I guess you had to improvise. Your timing had to be right because the shaft would be wobbly."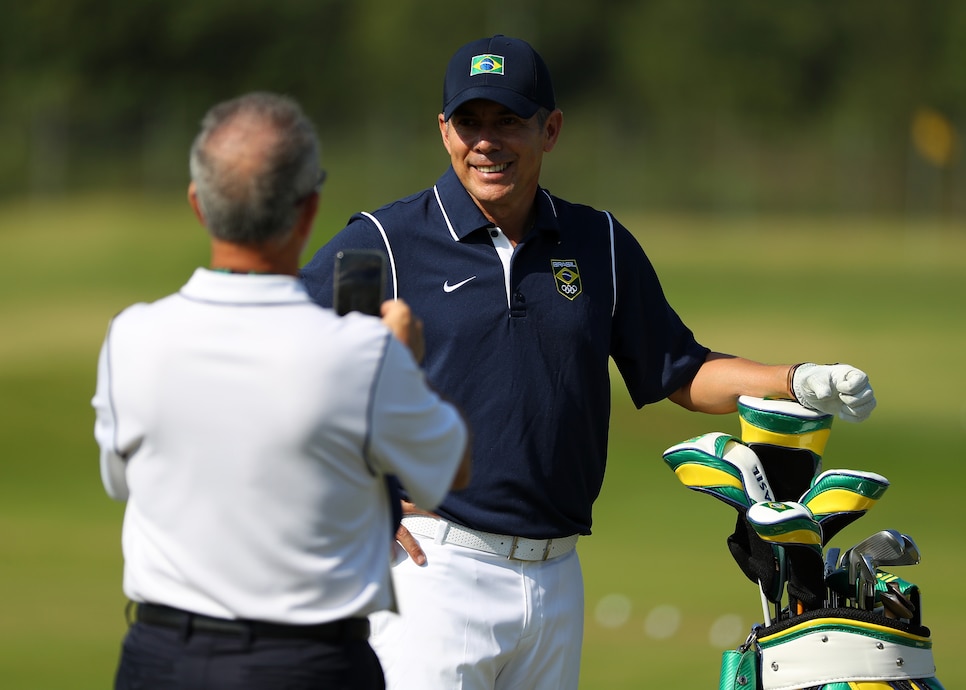 At age 17, he moved to South Africa, and turned pro at 22. In over 20 years on the Sunshine Tour, he has 13 wins and played in the British Open three times.
To da Silva, however, those feats pale in comparison to the opportunity to play in the Olympics in his native land. To qualify, the 44-year-old spent the year traveling the world to earn enough rankings points. And now that's he's officially in the games, da Silva hopes he can help spur a golf revolution in Brazil.
"This is not just a game. It's an experience and I think it makes you a better person," he told reporters on Tuesday. "You learn a lot of things on the golf. You learn to be responsible. You learn to be fair and honest. It's a lesson. It's a lesson in life, and it's a way of life. And I think we deserve it. I wish more Brazilians to play because it's a good lesson and it's amazing."
Organizers are aware of da Silva's story, honoring his drive by letting him hit the first tee shot on Thursday.
"It's very exciting," he remarked. "Especially now that I know I'm going to be hitting the first shot, because it's something that's really, really special. Sometimes the thing is just, wow, what do I do to deserve such an honor."
Da Silva likely won't contend this week. It doesn't matter. Not all winners need medals.