The Loop
Here's why Rory McIlroy will wear four strange-looking shoes this week
By now we all expect Rory McIlroy to add a bit of flavor to his outfits, whether it's by wearing a loud belt, blocks of color or bold patterns. But he generally stays away from making fashion statements with his shoes—until now.
At the Irish Open this week McIlroy will wear four colorful, eye-catching Nike Lunar Control 3 shoes that were each designed by a kid whose life has been impacted by cancer. McIlroy, the Rory Foundation and Nike worked together with the Cancer Fund for Children, a charity in Northern Ireland that provides support to kids whose lives have been affected by cancer, to raise awareness through these NIKEiD designs.
Here's a roundup of the shoes you'll see McIlroy wear each day this week:
Round One: Designed by Sara Lockhart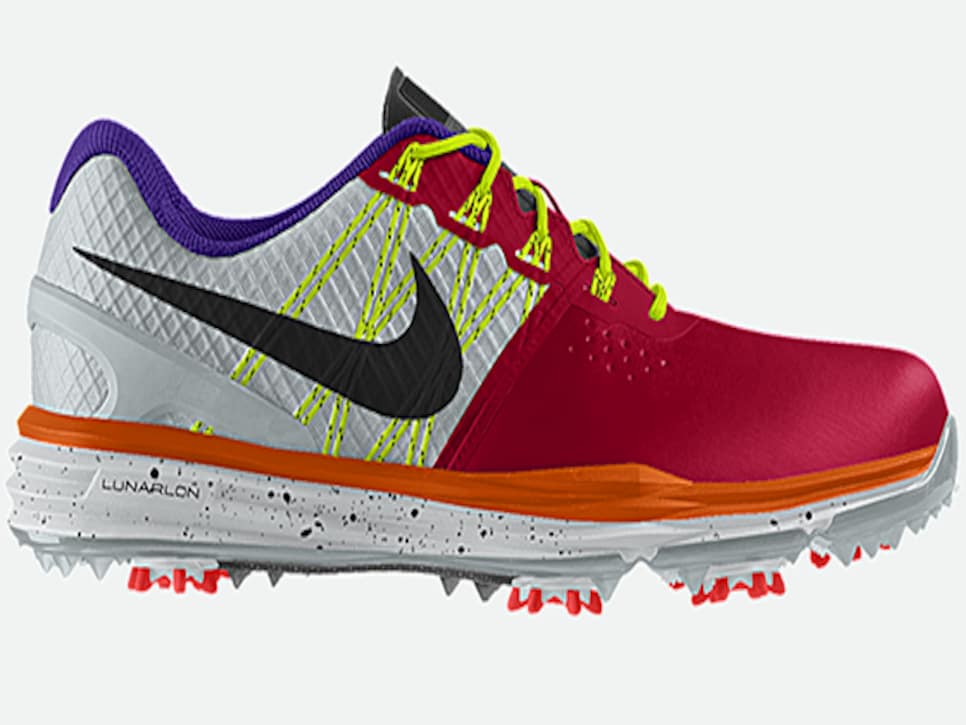 "I read online that Rory really likes different shades of green so I combined that with some of my favorite colors," said Lockhart, 12, whose mother was diagnosed with breast cancer.
Rory's verdict: "I like the message she's put on the tongue. She wrote 'good luck' on them."
Round Two: Designed by Ryan Keenan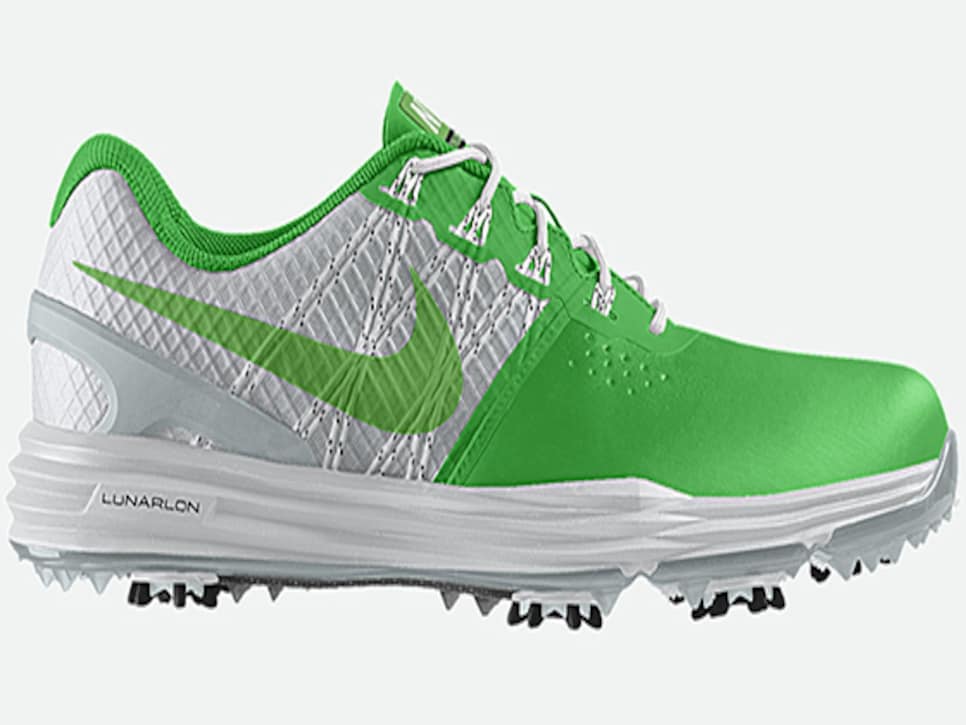 "I chose the colors because it is for the Irish Open and they are colors associated with Ireland," said Keenan, 16, whose mom was diagnosed with cancer.
Rory's verdict: "He's put a little message on the tongue saying, 'Go Rory,' so they're pretty cool for Friday."
Round Three: Designed by Chloe Hyndman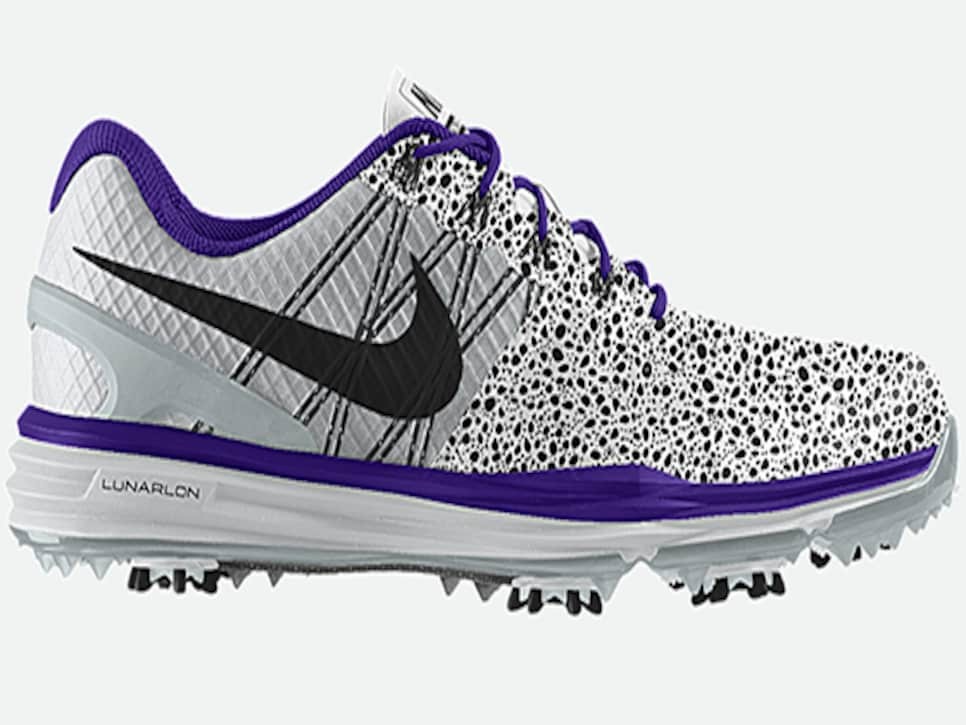 "I picked black and white to make them look professional, but then added a print to keep them fun and recent," said Hyndman, 15, whose mom was diagnosed with cancer.
Rory's verdict: "I think these are pretty self-explanatory. You've got the little pebble/grain design, which is pretty cool, and purple with a little bit of blue in the laces."
Round Four: Designed by Alex Kernaghan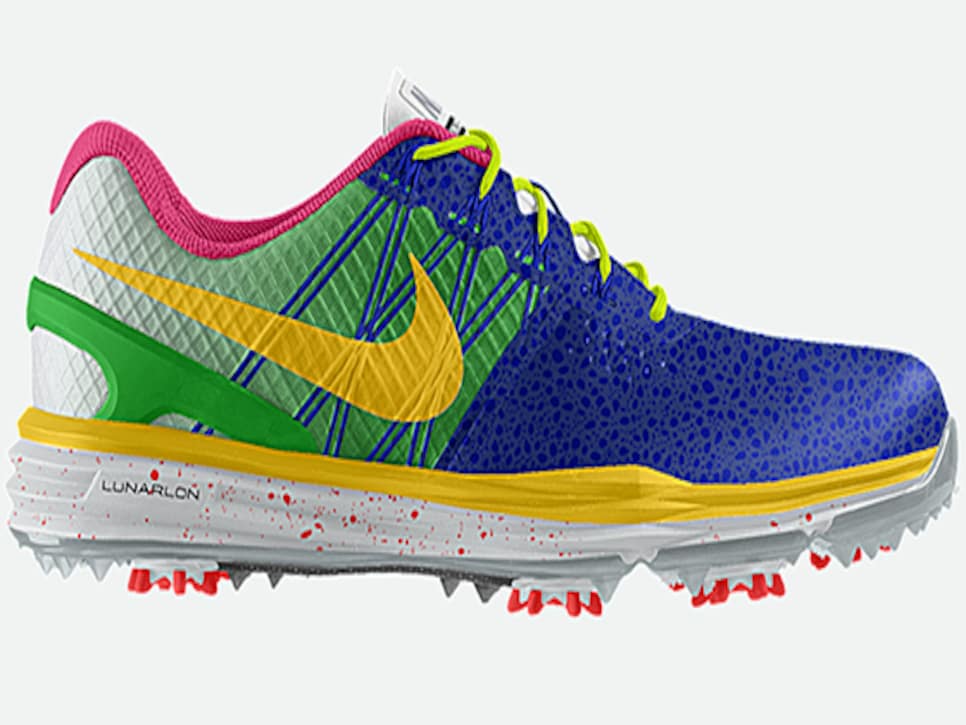 "It says Be You' on my Nike shoes because that's all you ever should be -- yourself," said Kernaghan, 13, whose father recently passed away from cancer. "I also added in a bit of blue as it's my dad's favorite color and yellow to represent the charity."
Rory's verdict: "Alex has designed these shoes which have basically every color in the rainbow...These are a pretty funky pair of shoes and I'm excited to wear them."
These NIKEiD designs can be purchased on NIKEiD.com (and a portion of the proceeds will benefit The Rory Foundation).