The Loop
Here's why Jason Day will consider retiring around the age of 40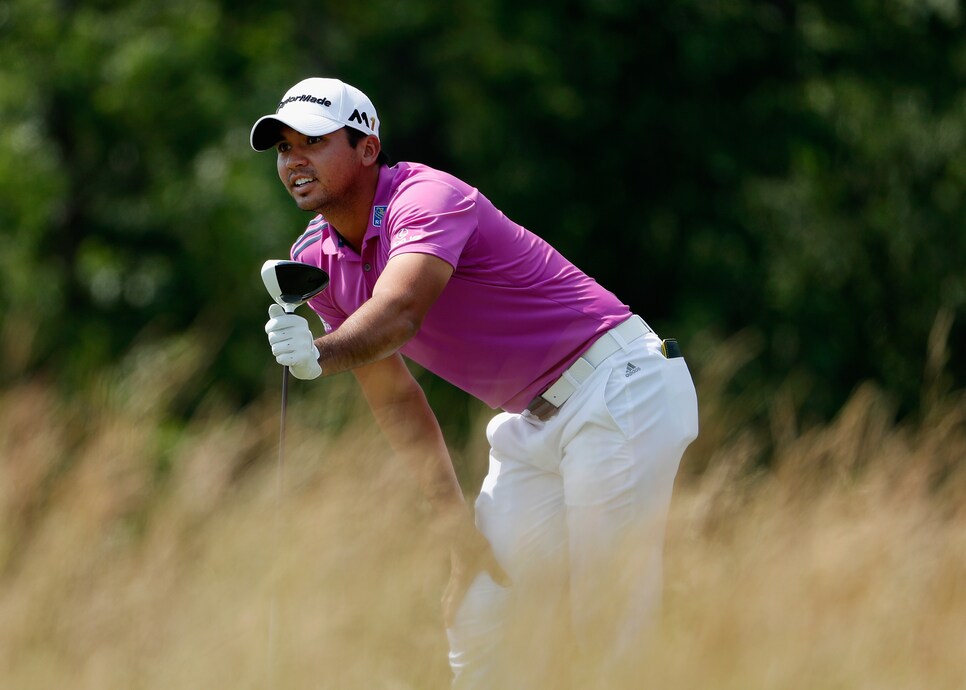 Longevity in sports has always been a goal of most athletes; often, players stay too long (cough cough Kobe cough). However, golfers are continually among those who don't mind discussing when they might hang up the sticks. In January, Bubba Watson reaffirmed that he'd retire if he won 10 times on tour (which he already achieved by winning the Northern Trust Open in February) or the No. 1 spot in the world rankings.
Jason Day is the latest golfer to address when he sees himself riding into the sunset.
"When I get to 40, I'm going to re-evaluate everything and go from there," Day said Wednesday at media day for the PGA Championship at Baltusrol Golf Club, where he'll be the defending champion at the end of July.
"Because when I get to 40, I would like to see where I'm at in my career because I might want to go, 'You know what, I'm done. I'm just happy with everything,' and I'm going to go off my merry way and I'll probably never pick up a golf club ever again."
Day was clear to hedge that with the condition his body is in when he turns 40 -- and how his family life looks.
"But it also depends on if [son] Dash is playing, if [daughter] Lucy is playing, if I'm still competitive and my body's great, because I'm just trying to extend," he added. "What I'm doing with my body and with my golf game, I'm trying to extend the longevity of my career."
With the injuries that have plagued Day to this point, the 28-year-old has looked fragile at times. But the World No. 1 golfer addressed his fitness saying he's "one year away from being in the best shape of my life."
Still, some figures in golf have doubts about his longevity. One of those is Golf Channel analyst Brandel Chamblee, who said in an interview with Golf Digest this week that he believes Day's career might be shorter than others in golf because of the stress his swing puts on his body.
"Jason Day is 28 years old and has already shown problems with his back," Chamblee said. "So as people like to say Jason Day has a great golf swing, and it is no question it's powerful and on plane and all of these things that are amazing. It is still, in my opinion, too short, and the transition is too quick, and there's so much resistance with the upper body, which will cause him to have a shorter career than he otherwise would."
We'll see if that holds true for Day -- or if he steps away from the game on his own terms in 10 years or so.