The Loop
Here's who President Barack Obama's golfing buddies are
We all have golfing buddies: guys we play most of our golf with and don't dislike enough to mind. And President Obama is no different.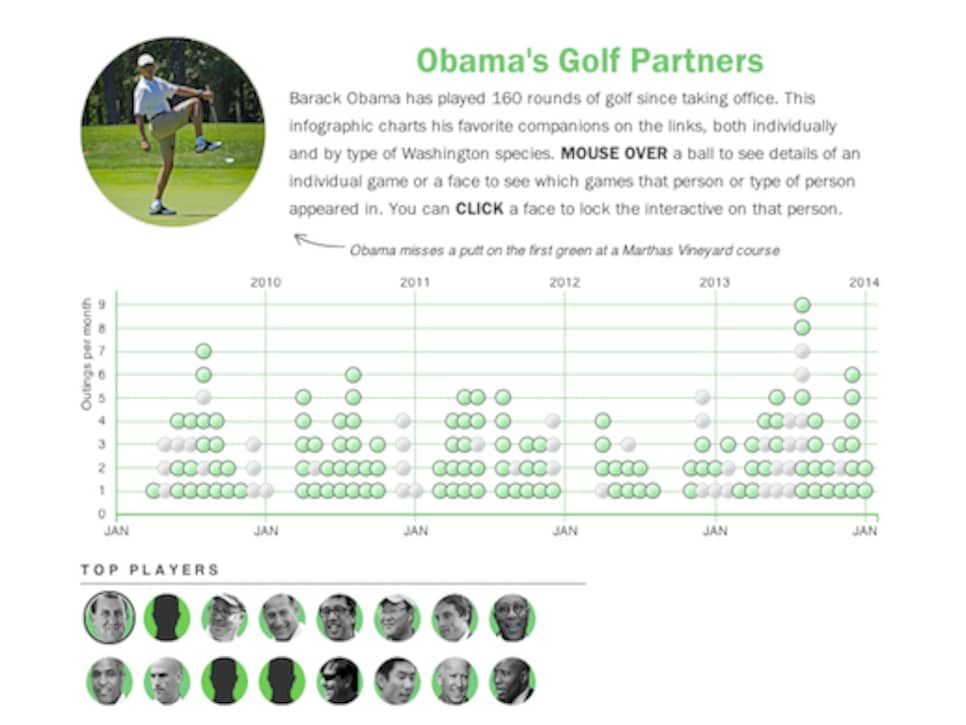 David Katz, Senior Policy Advisor who has a 1.8 handicap, friend Bobby Titcomb, who made headlines in 2011 when he pled guilty to soliciting prostitution, and Eric Whitaker, a friend from graduate school who now runs the Urban Health Initiative (UHI) at the University of Chicago Medical Center, were his next most frequent partners. He played 33, 29 and 31 rounds with those three, respectively.
Vice-President Joe Biden is the only high-profile politician on the list. Obama and Biden have reportedly played golf together six times since the President assumed office.