The Loop
Here's what you need to know about Footjoy's new Hyperflex shoe
FootJoy's Hyperflex shoe has been on Hunter Mahan's feet since the Ryder Cup, and come Feb. 15, you'll be able to wear them too.
Mahan caused a bit of a stir when he wore them because this shoe isn't the typical look from FootJoy. Beside the outside appearing a bit sportier, the technology inside follows more of an athletic fit as well. Seemingly, it's as if FootJoy designers took the wider, stable base of the DryJoys and mixed it with the lightweight upper of the M Project. The result: a lightweight, athletic shoe that's going to keep your feet tight against the ground throughout your swing.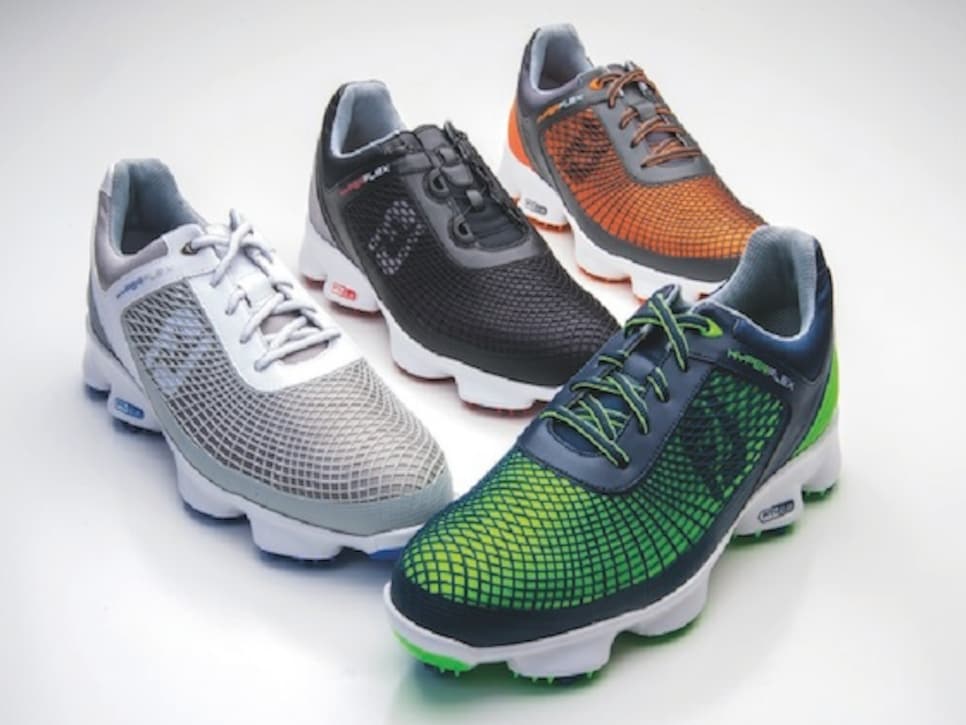 The designers also wanted it the shoe to be stable and waterproof. To help achieve all of this this they came up with a new material, and called it FlexGrid. The crisscrossing pattern that weaves an exoskeleton across the top of the shoe was inspired by the Leonard P. Zakim Bunker Hill Bridge, located in Boston.
"Surrounding us is a plethora of building structure and fine tuned details," says Daren Weddle, on of the principle designers on FootJoy's footwear team. "To bring a lot of that into what we do - it's inspiring."
When you look at the bridge at the right angle, it actually does look exactly like the pattern on the shoe.