The Loop
Here's what the U.S. team will be wearing at the 2014 Ryder Cup
Polo Ralph Lauren unveiled the official Ryder Cup uniforms for the U.S. team on Wednesday, and announced via the PGA's website it will continue as the team's outfitter through 2020.
From left to right, here are the uniforms for the three days.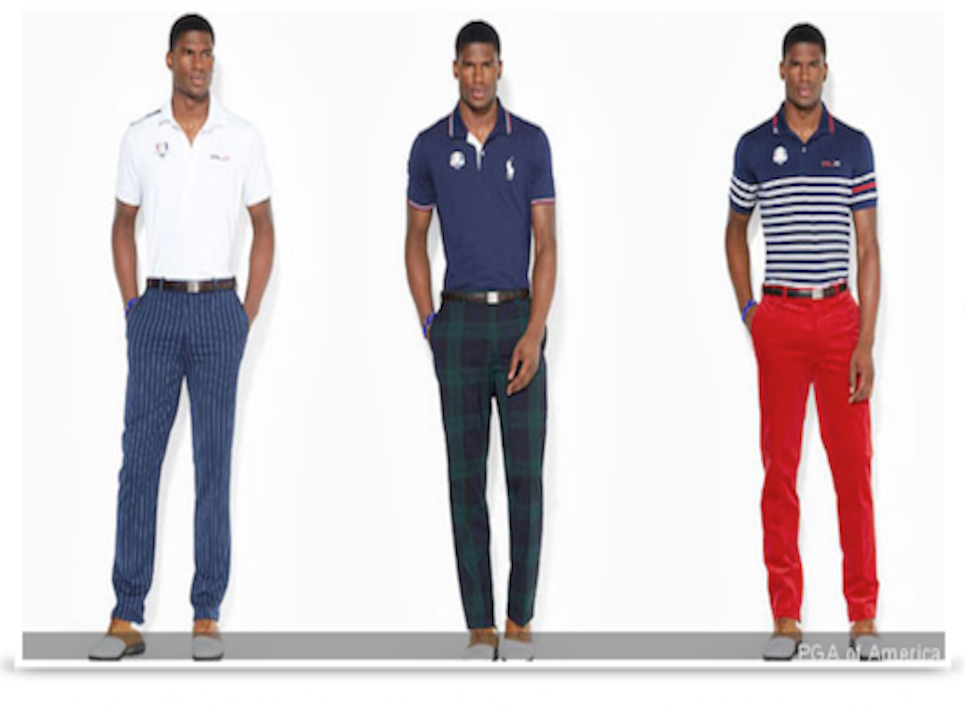 "It's very classic, very conservative, very simple. It's a good choice for the first day because it won't draw a lot of attention. It could probably use a little bit more life."
"I think it's by far the best of the lot. I love the tartan trousers. They're marvelous. Very, very cool; it's really going to work really well in Scotland."
"The crowd will love these red pants. The red accent on the left sleeve makes the whole outfit look very modern, and the big bold stripes and bright colors are going to look fabulous on television."
Two More Interesting Outfit Facts
The words "United We Stand" are embroidered into the shirts. The shirts also feature a band of 12 stars at the shoulder in honor of the 12 men on the team.