The Loop
Here's the US team rubbing Phil Mickelson's belly for good luck at the Presidents Cup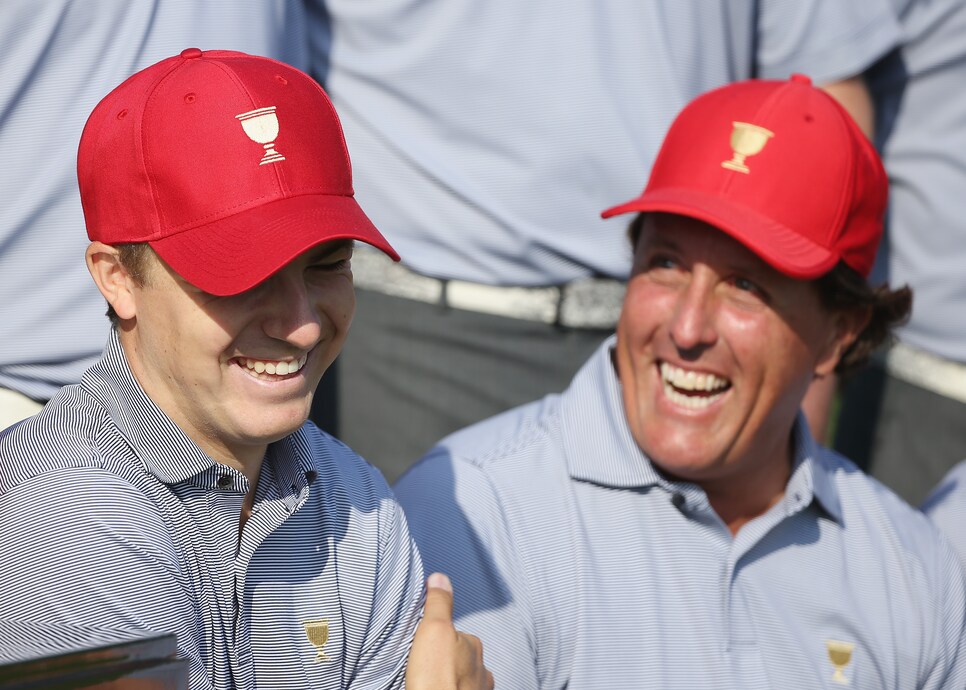 Phil Mickelson boasts quite the resume: 42 PGA Tour wins, five majors and 21 Ryder and Presidents Cup appearances. Moreover, despite raised eyebrows at his selection as a captain's pick, Mickelson has erased second-guessing on his Presidents Cup invitation, playing well through the first two days of action at the Jack Nicklaus Golf Club in South Korea.
But in case you're still a Doubting Thomas on Mickelson's worth to the American squad, Phil -- or more aptly, his belly -- serves as a good-luck charm for the team:
Apparently this is not an isolated routine. After all, golfers are a superstitious bunch:
Throw in this ridiculous photo, and it's pretty evident that Mickelson is the early favorite for team MVP honors.