The Loop
Here's the simple -- yet funny -- reason why Rory McIlroy didn't wear a Ryder Cup hat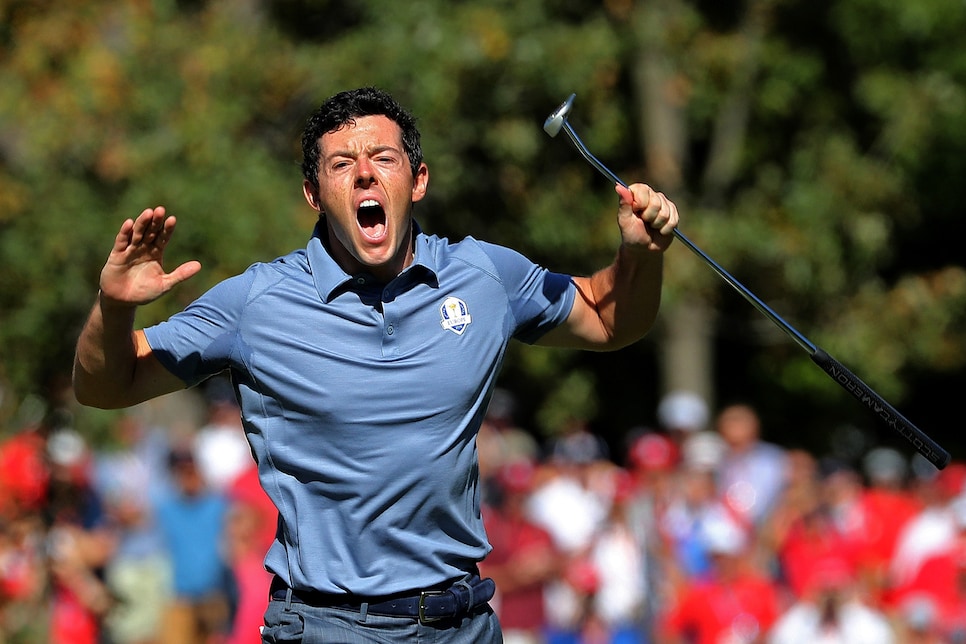 It's not uncommon for players in team events to ditch their headgear. Though wearing a hat is not mandatory on tour, a cap is crucial advertising space; going sans lid is a massive loss of potential revenue. However, at exhibitions like the Ryder Cup, players have to ditch their usual endorsement ensembles for a dress code, thus allowing them more freedom in the bucket department.
Still, it can be surprisingly jarring to see some of golf's biggest stars without hats. Given all the air time Rory McIlroy received at Hazeltine, more than a few viewers noticed the four-time major winner's decision to play with his dome exposed to the elements. Maybe McIlroy wanted to show off his beautiful hair? Did he want to ensure his intensity and fire was on full display to the American crowds? Perhaps he's simply more comfortable without a hat? After three months of questions, we finally have an answer:
Aw, yes. The old "pea head" curse. How did we not realize this sooner?
On the bright side, we finally have a nickname besides "Rors" for McIlroy.