The Loop
Here's Martin Kaymer's world ranking chart compared to one of his closest challengers, Fran Quinn
Quinn is one of those classic journeymen who tends to pop up early at U.S. Opens. He's 49 years old, and since turning pro in 1988, he boasts just eight professional wins around the world. Four of those came on the Web.Com Tour, two of them on the Asian tour, and the final two were New England-based state tournaments.
Heading into the 2014 U.S. Open, Quinn was ranked 1,557 in the world. Compare that to the man he's chasing, Martin Kaymer, who entered the tournament ranked 28: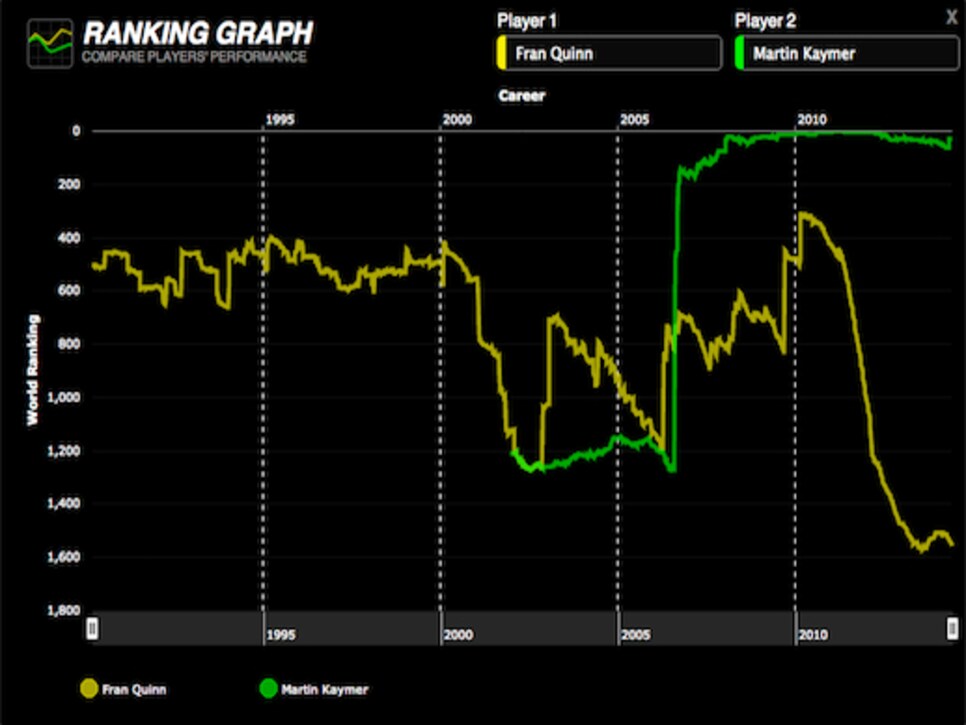 But all that doesn't matter this week. The odds may be against it, but Quinn nevertheless stands three round away from making history.