The Loop
Here's Jordan Spieth photobombing unsuspecting fans like a champion
Jordan Spieth will be five shots back of Henrik Stenson when he tees off in the Tour Championship on Friday, which means his chances of winning the FedEx Cup remain very much in flux.
Yet we already know Spieth will leave East Lake Golf Club with a worthwhile keepsake.
The below photo was posted by Instagram user Ansley Fetz on Wednesday, which normally would pass for classic "We're at a golf tournament and we look pretty good" social media fare. Yet look closely and you'll see a two-time major champion leaving his own indelible imprint on the moment.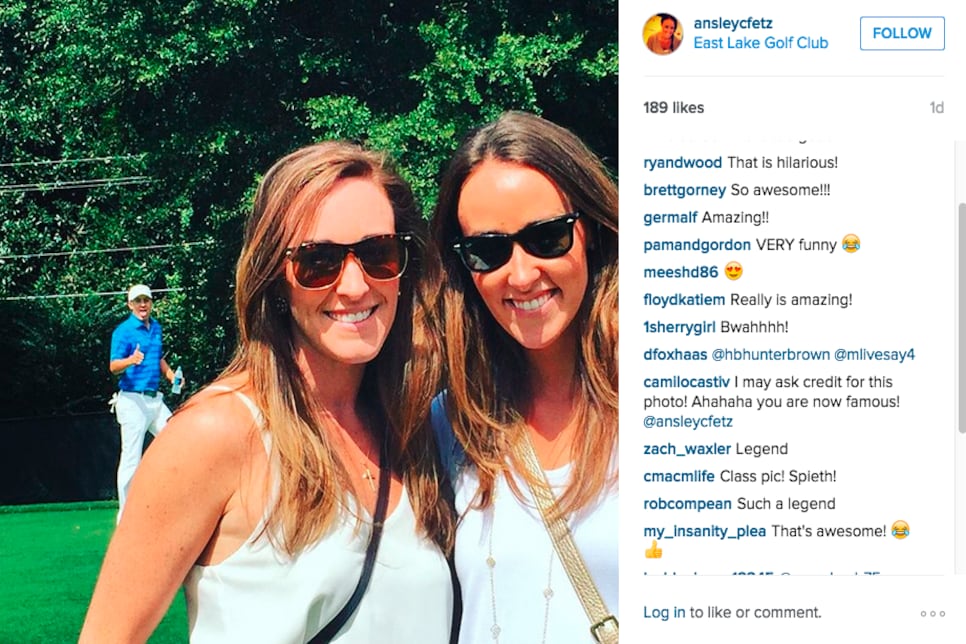 Here's another version of the episode by Ansley, who had the good sense to break it down frame-by-frame.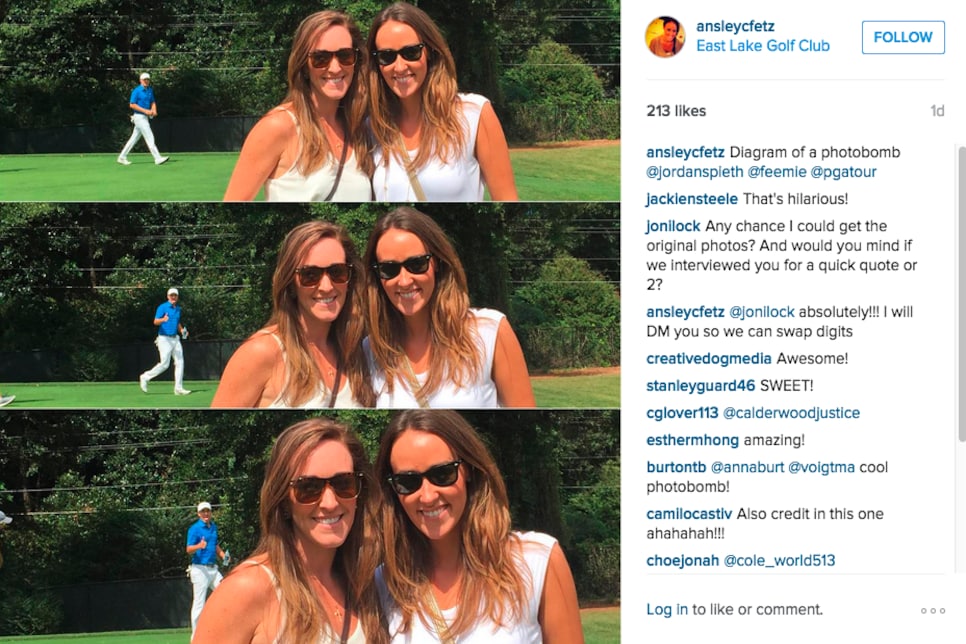 Notice the precise execution by Spieth -- the approach, the follow-through, and the powerful finish. That's the mark of a champion.