Here's how we'd fix these Miss Universe contestants' golf swings
Donald Trump celebrated his renovation of the Red Tiger course at Trump International Doral on Monday by hanging out with a bunch of Miss Universe contestants, which is a very Donald Trump thing to do. In any case, part of the ceremony involved a few different contests hitting golf balls. Some of them looked pretty new to the sport, so we wanted to offer a helping hand.
[#image: /photos/55ad7b91add713143b42b937]|||miss-universe-1-518.gif|||Probably the best swing of the bunch. She straightens her body a little too much during her backswing. If she takes off those high heels and maintains her posture a little better, she could be pretty good.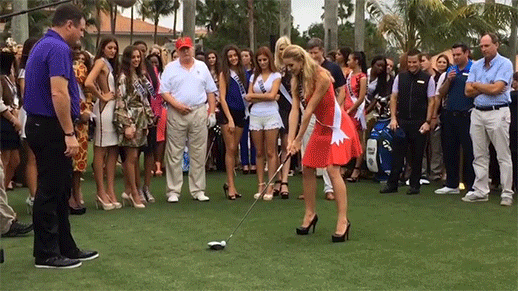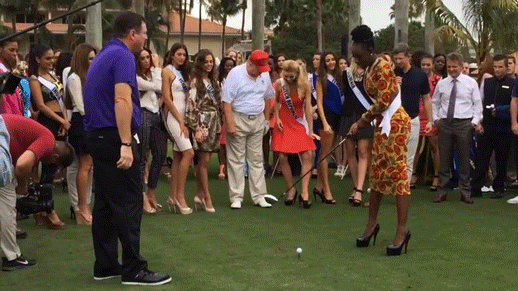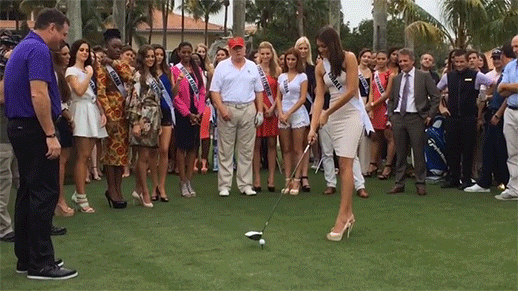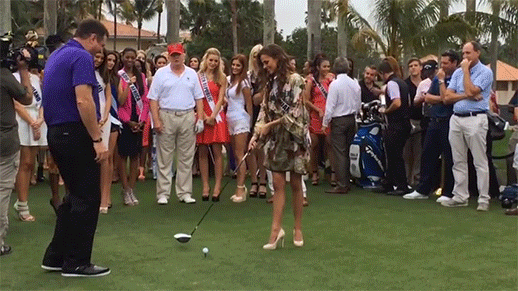 You can see the full video, courtesy of the Miami Herald, right here: