The Loop
Here's how we formed Golf Digest's first-ever "World's 100 Greatest Courses" ranking
Whenever Golf Digest ranks golf courses -- or anything, for that matter -- it's always a contentious issue. Coming up with our newest ranking, the World's 100 Greatest Courses, wasn't easy, but we're proud of the way it turned out.
First things first, why did we decide to do a World's 100 Greatest Courses ranking for the first time? Golf Digest has always prided itself on being authoritative, trustworthy and independent. For almost 50 years, we've been ranking golf courses with these values in mind. We're not interested in a facility's reputation, or the size of its marketing budget, or the opulence of the clubhouse. The only question we care about is: How good is the golf course?
We started Planet Golf and our international rankings in 1999, and now, thanks to the quality and quantity of our knowledgeable network of experts that we have cultivated and developed over many years, we were ready to take the next step. With a U.S. course ranking panel of 1,000-plus golfers, 27 editions of the magazine around the world and many other resources, we have the assets that enable us to create our individual rankings of the best courses in every golfing nation on earth -- 205 countries in this new edition of Planet Golf.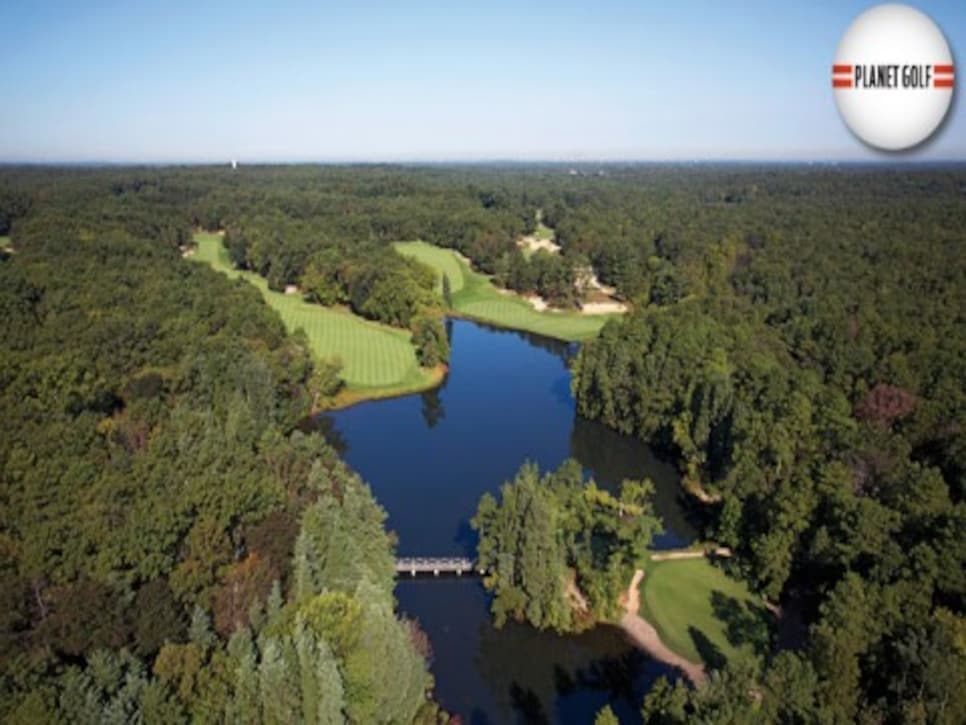 The average score was calculated for every course, and they were ranked in order. To qualify for the World 100 Greatest, courses required a minimum of 20 ratings. That's it. There were no editorial adjustments, no playing favorites, no proverbial "smoke-filled room." We went strictly by the numbers. How is that different from our other rankings? Our biennial list of America's 100 Greatest Golf Courses -- the game's oldest ranking, established in 1966 -- uses a rigorous methodology. Panelists submit scores for courses on seven different criteria, and a course needs a minimum of 45 evaluations to be eligible for the ranking.
Clearly, given the scope of a World 100 Greatest, with the sheer volume of courses under consideration, language differences and other challenges, that level of sophistication just isn't possible. But we like the simplicity of the 10-point system anyway. There's something pure and holistic about giving a course you've just played a single score. Some would argue that in any field, greatness can't be deconstructed.
Related: Best Courses Outside The U.S. Are there any surprises, in your mind, about how the list finished? It's a great list. Loads of variety in terms of layouts, landscapes, countries. But we all have our own loves and hates, of course. For instance, I personally think that the Old Course at St. Andrews belongs indisputably at the top of any ranking. It makes all the rules and breaks all the rules. It's the original. Golf's fountainhead. We all know that golf in Asia is exploding, how do you think that will impact this list moving forward? America's market share of golf is certainly heading south -- or more accurately, east. For the past eight years, golf course closures in the U.S. have significantly outnumbered the very few openings, and there are similar contractions in other mature golfing countries like Canada, Japan, Australia and the U.K.
There is great potential in places like China, of course, and to some extent Latin America, Eastern Europe, Russia and the former Soviet states -- countries with a growing demand for golf, lack of supply, and plenty of land.
The best western golf course architects are now traveling to the far corners of the earth to do their thing, and in time they and their designs will inspire a new generation of homegrown architects with their own unique talents, ambitions and cultural influences. There will be all kinds of wild and wonderful new creations, like the infamous "Noodle Bowl" hole. Some of these new courses will find their way onto our World 100 Greatest, elbowing aside those that aren't able to stand the test of time.