The Loop
Tiger Woods has actually just saved Tom Watson a massive headache. We document how
For a variety of reasons, ranging from a bad back to a crooked driver, Tiger Woods didn't automatically qualify for Tom Watson's 2014 U.S. Ryder Cup team. He finished 70th in the standings after the PGA Championship, and before Tiger's most recent announcement that he was withdrawing himself from consideration, Watson was continually answering questions about whether he'll choose the 14-time major champ with one of his three captain's picks.
So, would Watson have taken Tiger? It's tough to tell, because it was clearly a decision he grappled with. At times he seemed bullish on Tiger's chances, and on others it looked like Tiger had no chance at all. Just look at the variety of statements Watson had made on Tiger over the year: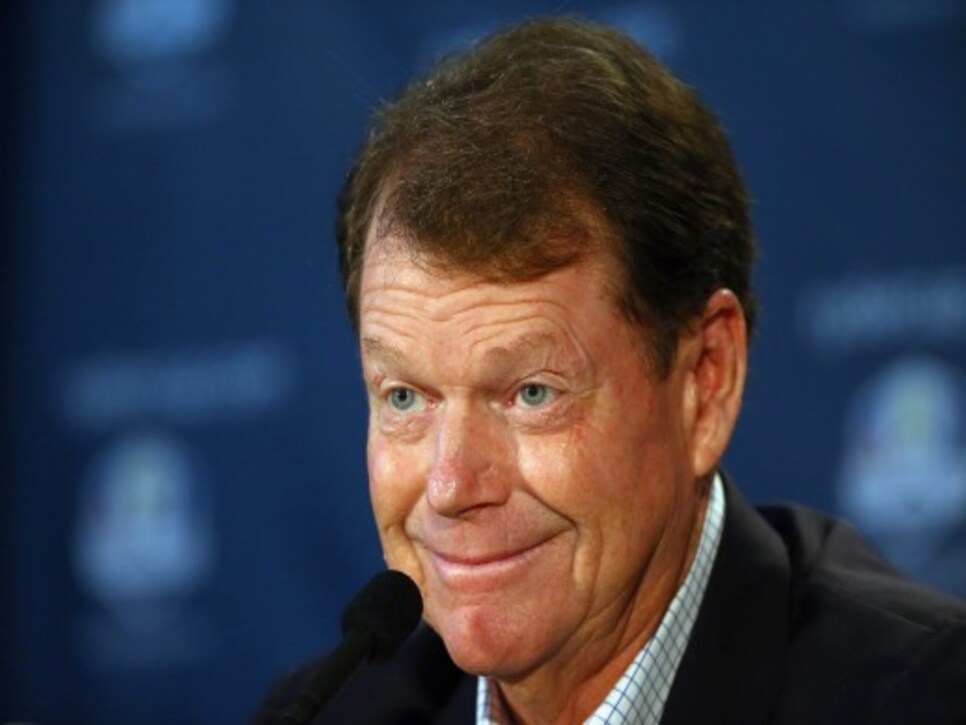 About a week after Tiger finished T-25 at the WGC-Cadillac, and two weeks after his WD at the Honda, Watson was asked about Woods, who was looking visibly hurt when he played in tournaments. Woods was already sitting outside the Ryder Cup standings. Nevertheless, Watson wanted Tiger on the team.
"I want Tiger to be on the team in the worst way, I just hope he's healthy enough to be able to play. It's really early yet, way too early to tell."
__On April 1, Tiger announced he had undergone back surgery and would miss a large chunk of the season. In an interview with Golf Channel on April 3, Watson was pretty categorical: If he's healthy, he'll play.
"I've been asked a little bit about, What if he doesn't make the team?' I'll pick him for the team. I just hope he gets well and starts to play again without pain. That's all that matters ... I hope this is corrected with surgery. Obviously, I hope that he can recover and again swing the club without any pain."
Q. If Tiger Woods only played in one more tournament the rest of the year, because of his injury, would you consider picking him?
Tom Watson: "One more tournament? I'm not going to answer that. Tiger I hope just basically gets well and starts playing well again. If he gets well and is playing well, I'll pick him. But one more tournament, I don't know. I can't answer that."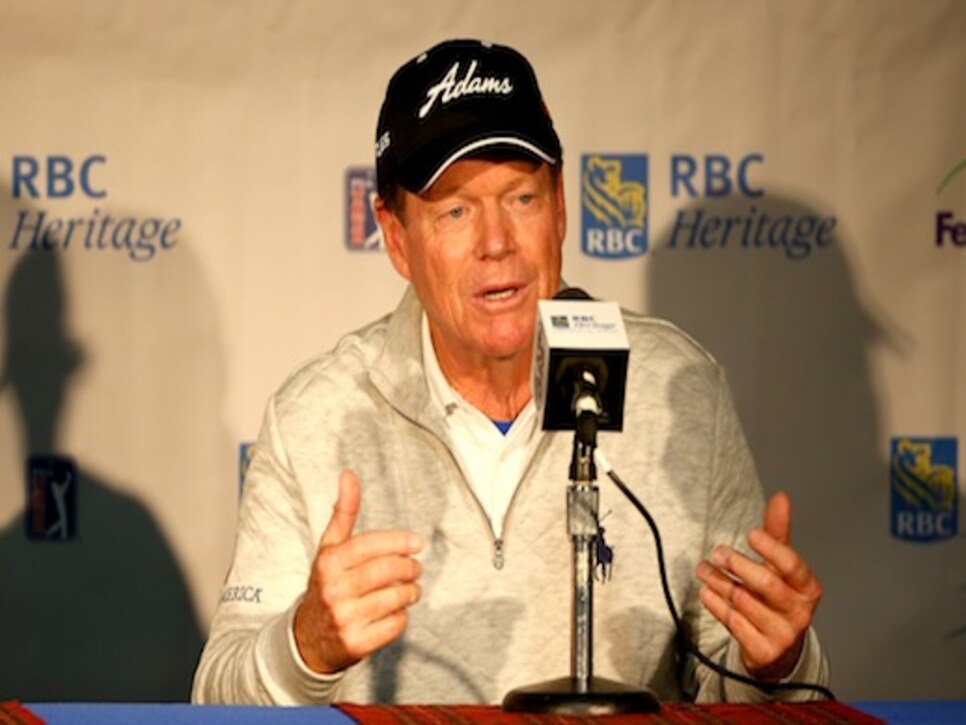 __Watson continued to reiterate his "If he's healthy and playing well, I'll pick him" notion throughout Tiger's time away, but before Woods' return to the British Open, questions began arising about the FedEx Cup. If Tiger didn't qualify for the season-ending tournament series, was it game-over for his Ryder Cup hopes? Watson implied that was the case, but opted not to specifically go there.
"I'll be watching Tiger and I want him on the team -- I do...But then the caveat is if he doesn't get into the FedEx Cup. What to do then? And that's the question I can't answer right now...I can't speculate how he's going to be playing through the PGA. I hope that he's playing well enough where he gets in the FedEx Cup and plays a few tournaments in the FedEx Cup. That's my sincere hope, that he plays well. And I suspect he'll be there."
But Tiger was about to miss the FedEx Cup, and what's worse is that he re-injured his back when he withdrew from the WGC-Bridgestone. He was looking increasingly likely to miss the PGA and Watson's tone, as a result, turned decidedly bearish.
"This doesn't bode well right now. I just hope it's maybe an isolated problem and he can turn it around and possibly play this week at the PGA."
Before Tiger's announcement
But Tiger being Tiger, managed to play in the PGA. He still didn't look 100 percent healthy and missed the cut at Valhalla after back-to-back 74s. But, earlier this week, after the boldest proclamation yet that Tiger's injury "doesn't bode well" for his Ryder Cup hopes, Watson made his clearest indication yet that he was still considering Tiger for his team.
"I think it directly comes from Tiger. How he assesses himself. The main thing is I can't assess his medical condition. And I really can't assess how he is playing. It's really going to have to come from him. He is Tiger Woods and he brings a lot to the team. And I would be a fool not to consider him."
After Tiger's announcement
Tiger announced late on Wednesday that he was ruling himself out of consideration for the Ryder Cup and won't play any competitive golf at all until December. That effectively meant Watson no longer had a decision to make on Tiger, something he seemed slightly disappointed about in his statement after the news.
"Of course, I'm disappointed that Tiger Woods has asked not to be considered for the U.S. Ryder Cup Team, and that his health is not where he would like it to be. However, I think we can all agree that we need Tiger Woods in this great sport, and he has taken the high road by informing me early on in the selection process."