The Loop
Here's how Miguel Angel Jimenez remains the "Most Interesting Man in the World" at age 56
Miguel Angel Jimenez turns 56 today, but the "the Most Interesting Man in the World" continues to emit a unique zest for life. How does the Spaniard remain a nimble soul in the face of rising age? Here are Jimenez's tricks for staying forever young:
He owns a sense of adventure
Most view a wall as an obstacle; Miguel sees an opportunity: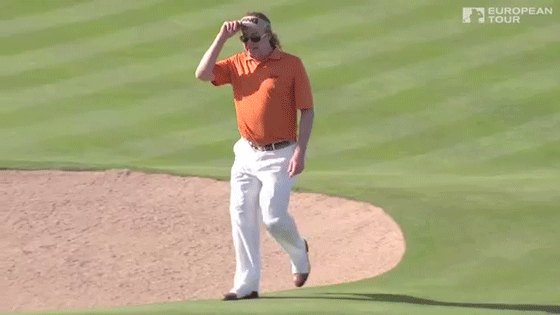 And baby, those hips don't lie.
He doesn't put up with any gruff
Confrontation amongst golfers is a rarity, and Miguel's questioning of a Keegan Bradley drop was a tad bizarre. However, you have to respect his conviction in the rules, and for those who think it was gamesmanship, well, it worked. Bradley ended up losing the match.
He keeps things in perspective
From an interview with SI's Alan Shipnuck, regarding a bad round at Augusta: "I am here with the sun shining, I'm surrounded by friends and family, tonight I will eat good food, drink good wine, smoke a good cigar and make love to my beautiful wife. It's a good life, no?"
He doesn't care what you think
From that same interview, on haters: "I come from a different generation. And I'm not a hypocrite. I don't hide the way I am. If I want to have a drink, I have a drink. Why shouldn't I? Is it illegal to drink alcohol? Is tobacco illegal? So why should I care if people see me smoking? I do what I do out in the open. If people have a problem with that they can stick their tongue up their ass and let the rest of us do what we want to do."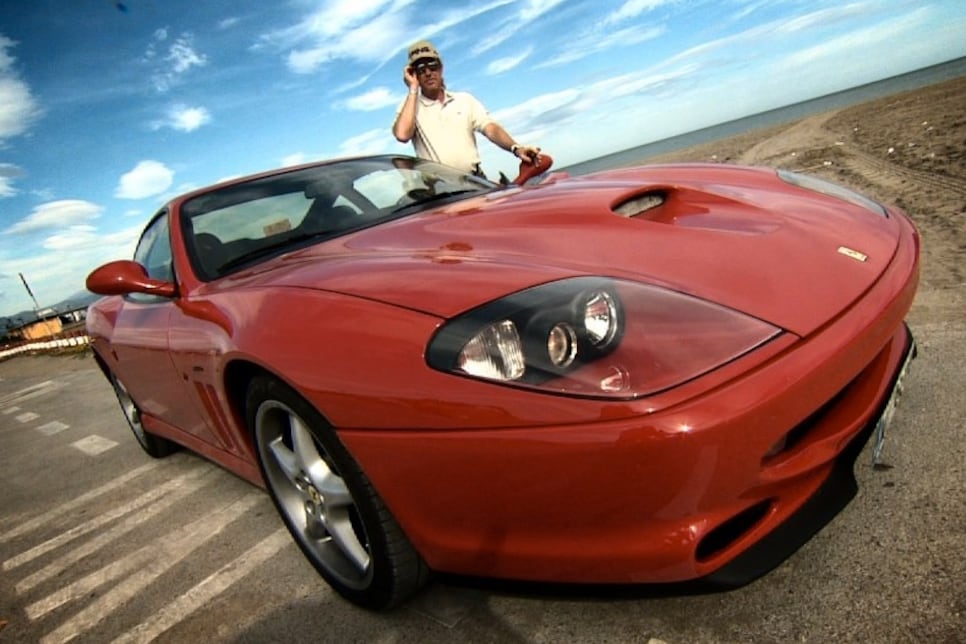 While the publics knows Jimenez as "the Most Interesting Man in the World," his fellow players refer to him by a different moniker, "the Mechanic," for his love of cars, most notably Ferraris. He also briefly worked in a repair shop.
Some players find serenity in family and friends; others, the range is their nirvana. For Miguel, it's a glass of wine and a Cuban cigar. And man, does he brandish those passions with flair: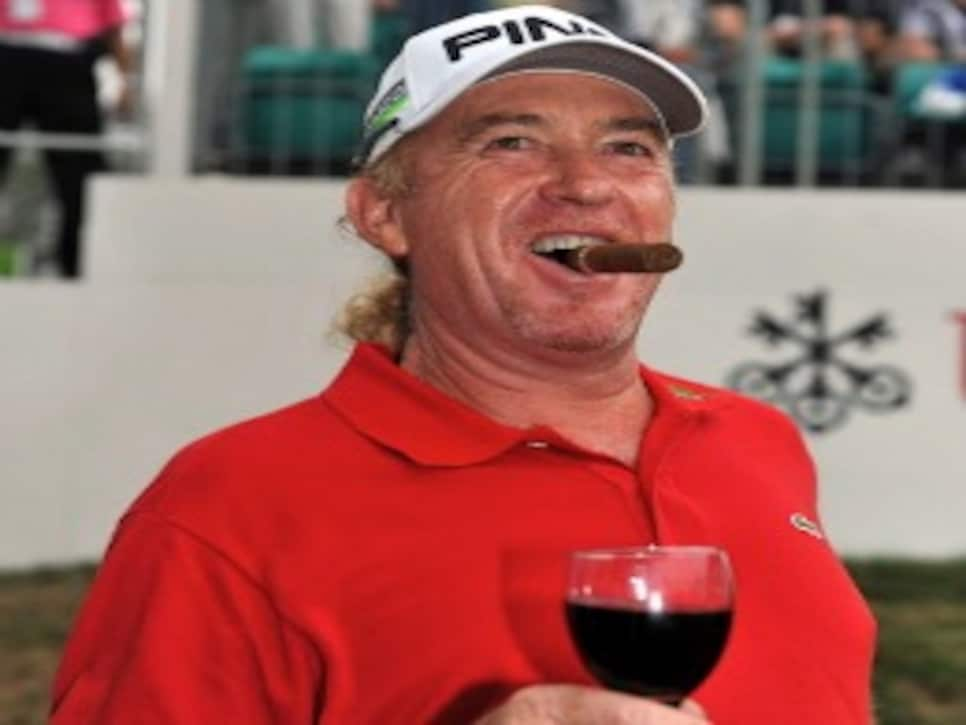 His handcrafted Italian shoes evoke a bygone era, his shirts are perpetually promoting springtime, and, instead of the wraparound sunglasses that are ubiquitous on tour, Miguel rocks Top Gun aviators.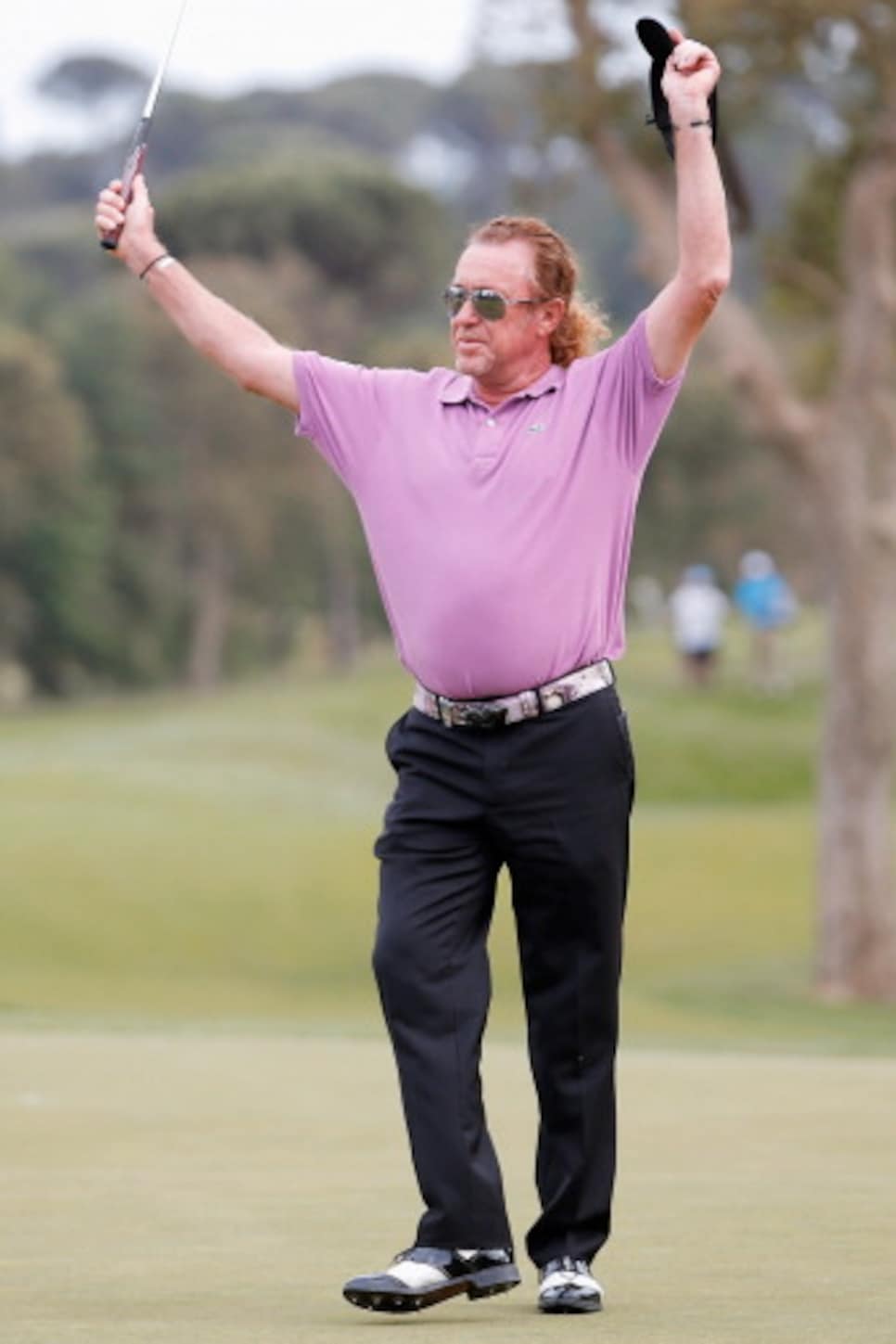 He takes care of his hair
I believe ESPN's Scott Van Pelt once dubbed the first look "The Spafro." The latter can only be described as "Gene Simmons has been electrocuted."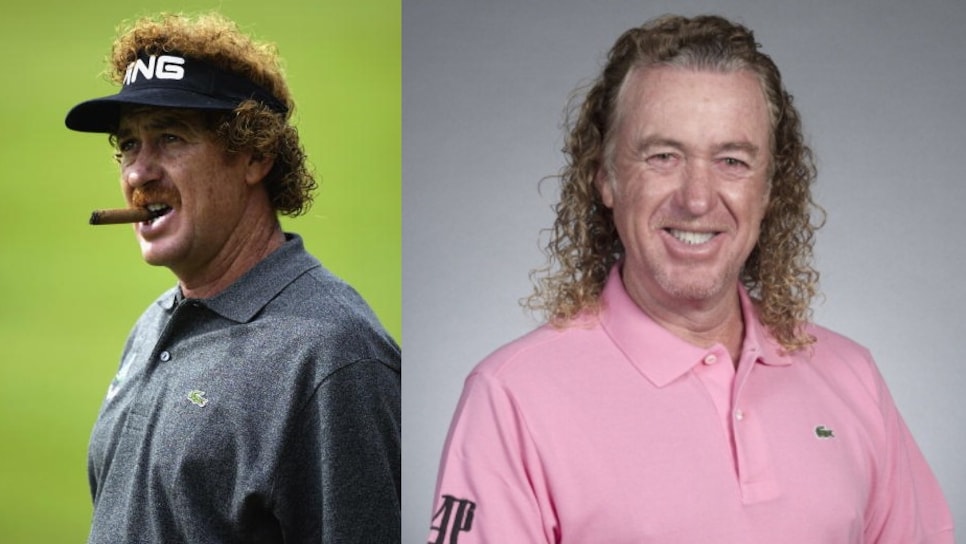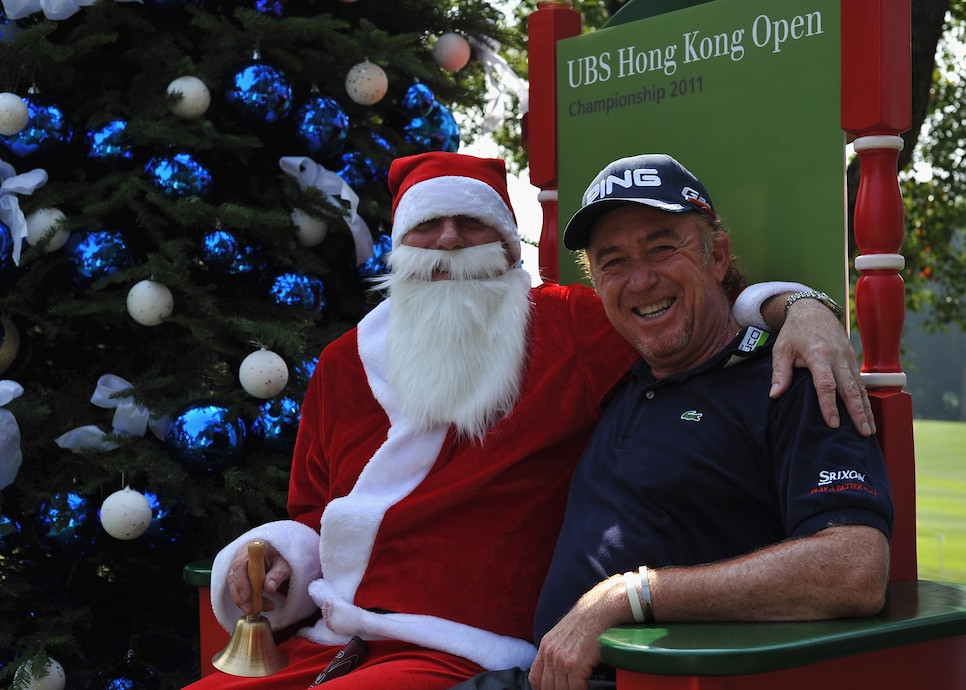 Come on, you didn't think we'd forget his warm-up routine, did you?